4 minutes reading time
(849 words)
Flamenco Arts Festival presents Cuna Negra & Blanca

On September 28, an ensemble of dancers and musicians arrive from Spain to bring the drama and glamour of Flamenco dance to Santa Barbara on The Granada Theatre stage.
The Flamenco Arts Festival has showcased icons of Spanish dance in a series of stunning performances for over a decade. This year, the Festival features Cuna Negra & Blanca (Black and White Crib) starring Jesús Carmona, former principal dancer of the Ballet Nacional de España. This production marks Carmona's first American performance with his own dance company.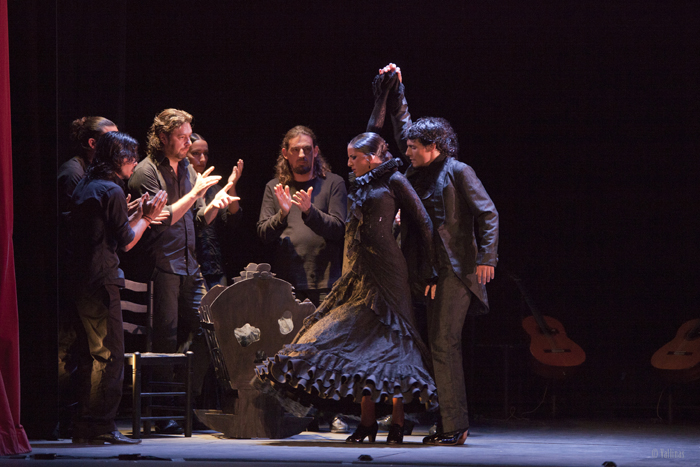 What is Cuna Negra & Blanca about? It is not a love story nor is it a tragedy with an ultimate happy or unhappy resolution. It is rather a study of human nature and of the emotions that all humans must struggle with, expressed through dance and music. It is a study of pessimism and optimism. It is a journey, a breaking through the void or emptiness of life (black) into the fullness or plentitude of life (white). In essence Cuna Negra & Blanca examines the "extremes of human nature," taking the audience on a journey from the miserable void of the Negra (black/darkness) to the joyful abundance of the Blanca (light/joy)in a captivating and energetic visual display. Principal dancer and choreographer Jesús Carmona, believes these facets are part and parcel of human existence, from cradle to grave, and hopefully most people learn to put them in their proper perspective. Carmona's challenge was to capture this duality of emotions on stage and transfer them to the audience.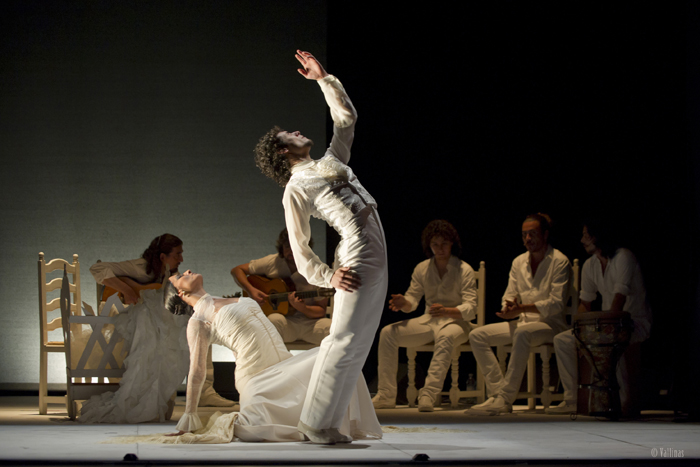 Taking on the complexities of human existence presents a tremendous challenge for any artist; however, Carmona's advantage lies in his youth.
"You can't deny his energy, his originality," says Alberto Pizano, the Festival's president. "At 21, he was already the principal dancer for Ballet Nacional de España. That's a big accomplishment at any age, let alone 21."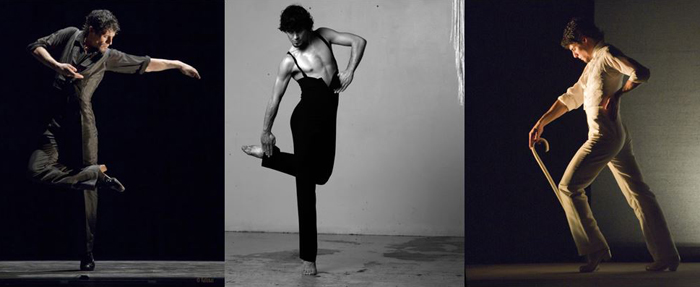 Principal dancer Jesus Carmona, 28, born in Barcelona, the ancient capital of Catalonia, first expressed an interest in dance at the age of four and started his formal flamenco training at the age of seven. He earned a degree in Spanish and flamenco dance from the Theater Institute of Dance in Barcelona. He has studied with some of the great masters of flamenco, including AntonioCanales, El Güito, RafaelAmargo and Manolete. In 2006 he became the principal dancer in the prestigious Ballet Nacional de España and also performed with such prominent companies as the Nuevo Ballet Español.
In 2011, working independently, he won the trophy for best choreography at the Certamen Coreográfico de Madrid and also won the trophy for most promising dancer at the Festival del Cante de las Minas, both critical wins for any aspiring flamenco performer. In 2012 he performed at the Bienal de Flamenco Sevilla, the world's grand spectacle of flamenco, and received a tremendous ovation by perhaps the most erudite and sensitive flamenco aficionados in Spain.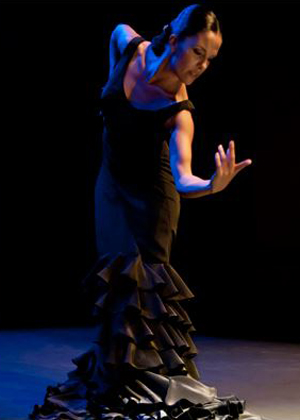 Aside from dancing the lead role, Carmona choreographed Cuna Negra & Blanca. "I think he does it all," says Vibiana Pizano Smith, Artistic Director and founder of the Festival. "He is an artist who has received major positive reviews for his dancing, choreography, and for his production of Cuna Negra & Blanca. He is a rising star in the flamenco world and, in future years, the Festival can claim early recognition of an artist who was on the cusp of flamenco super-stardom. The Festival has been successful in introducing artists, not yet at the peak of their careers, to Santa Barbara, such as Angel Rojas and Carlos Rodriguez of Nuevo Ballet Español in 2000, Eva la Yerbabuena in 2001, arguably the reigning diva of flamenco of her generation, with her newly established company and a young singer in tow by the name of Arcángel, and, highly gratifying, Antonio Najarro in 2005, who is now the director of the Ballet Nacional de España, the pre-eminent flamenco company in Spain. We can safely add Carmona to the list."
"But like all successful endeavors, change is the dynamic that will produce growth. Like Carmona, who left the top ranks of the Ballet Nacional to begin a new journey, the Festival is also evolving from year to year. The success of the past 12 seasons has led us to The Granada Theatre, a major venue change. Change will be the hallmark of our operations and we look forward to the next decade of flamenco in Santa Barbara and to a growing and increasingly multi-faceted Flamenco Festival." Vibiana concluded.
Santa Barbara's Spanish colonial elegance provides an ideal setting for the Flamenco showcase, which coincides with Hispanic Heritage Month.
"It [Santa Barbara] retains many of the traditions of Spain. We celebrate every year with Old Spanish Days, the architecture is Spanish motif, we consider it a natural venue for Flamenco," says Pizano.
For the first time in Festival history, The Granada Theatre will host the production, promising a large-scale, elaborate performance that can accommodate more than twice the capacity of last year's venue.
For more information on the Flamenco Arts Festival or to purchase tickets, visit flamencoarts.org, or call The Granada Theatre at 805.899.2222.

Comments
No comments made yet. Be the first to submit a comment