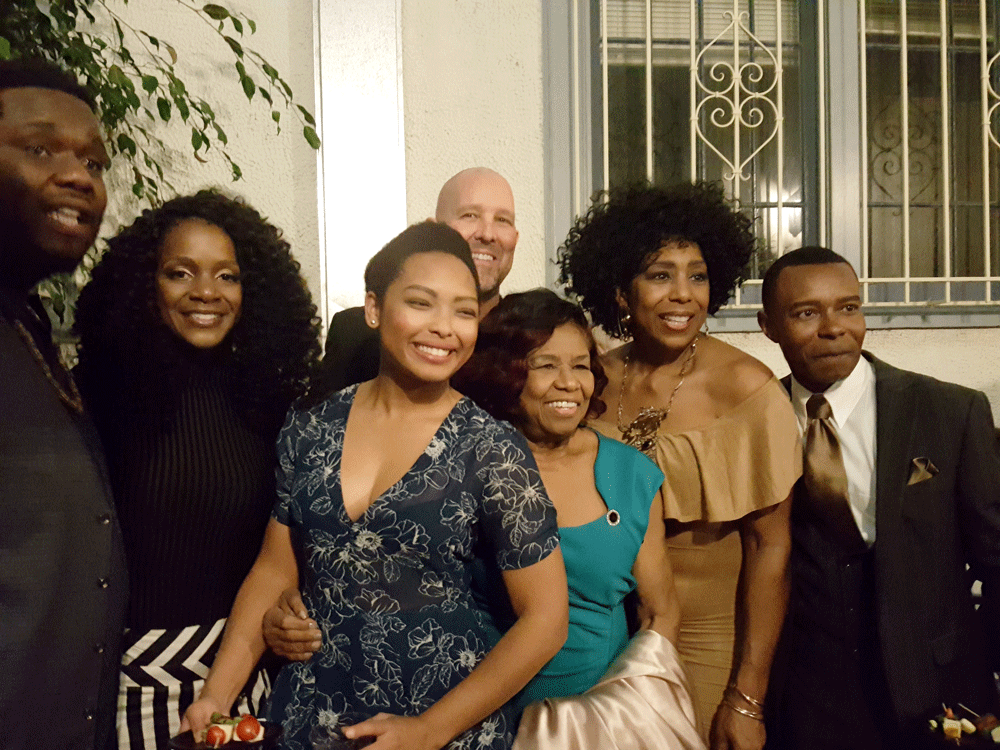 Starting from the left, actor Phillip Brandon, friend of cast, Actress Ashley Lynette Brown,
behind Ashely is actor Sean O'Shea,
Joyce Lewis, Actress Dawnn Lewis and actor Frank Lawson.

Last Saturday night the Ensemble Theatre Company at the New Vic kicks off the New Year with a packed house to a bold jazz interpretation of the Tony Award winning musical The Gershwins' Porgy and Bess, composed by George Gershwin with a libretto by DeBose Heyward and Ira Gershwin, and adapted for the Broadway stage by Pulitzer Prize and Tony Award-winning playwright Suzan-Lori Parks.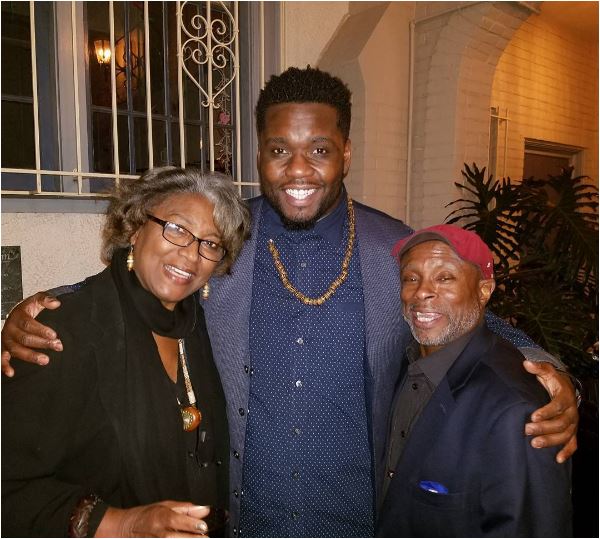 (left to right) Saundra McClain, Phillip Brandon and choreographer Jeffrey Polk.
(left to right) Ashley Lynette Brown, Sean O'Shea, Joyce Lewis and Frank Lawson

This production of
Porgy & Bess
is set the 1960s in a poor neighborhood of Charleston, South Carolina, and follows
the tragic story of the love between a crippled beggar, Porgy, and a beautiful yet broken former cocaine addict and
prostitute, Bess. Over a drunken game of craps, Bess's abusive boyfriend, Crown, murders a rival gambler. Fleeing
Catfish Row, Crown leaves Bess at the mercy of a seductive drug dealer and pimp named Sportin' Life. As the
residents of Catfish row ignore Bess's cries for help, she finds herself in the care of the lowly Porgy, starting an
unlikely romance set against the tumultuous civil rights era.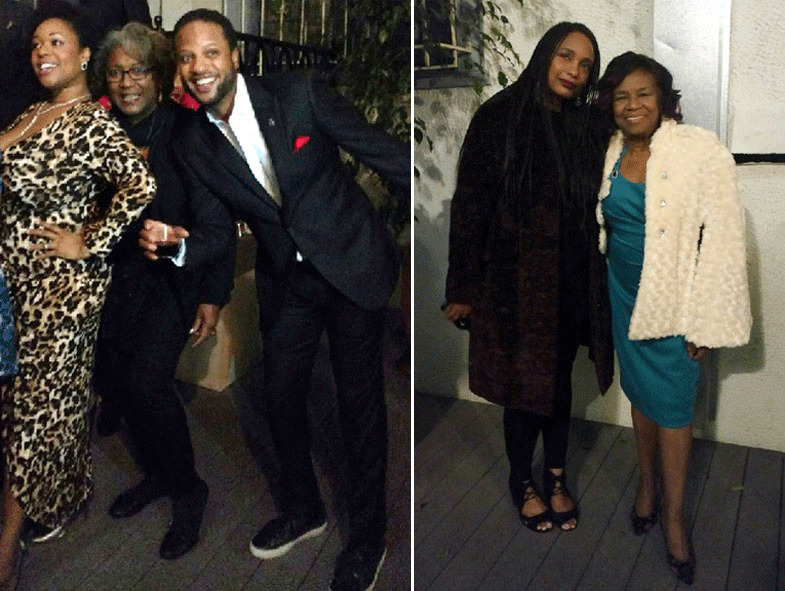 (left) Constance Jewell Lopez, Assistant Director Saundra McClain and Elijah Rock (right)
Society 805's Editor in Chief
Tatiana Wilcox-Ha and Dawnn Lewis's beautiful mother Joyce Lewis wearing
a stunning cape she designed herself.

The production's tremendous supporting cast includes NAACP Award, Trumpet Award, Grammy Award-winning singer,
multiple ASCAP & BMI Award-winning songwriter, film, television actor Dawnn Lewis, playing the role of Serena,
NAACP Award -winning
and 2016 LA STAGE Alliance Ovation Awards nominee Elijah Rock as Porgy, NAACP
Award -nominee Karole Foreman as Bess, Basso Produndo with Washington National Opera, New York City Opera, and Seattle Opera K.B. Solomon as Crown, and Frank Lawson as Sportin'Life. The cast also includes returning actors Peggy Blow as Mariah, Philip Brandon as Mingo and Brian Harwell as the Detective. Rounding out the cast
are Davon Williams as Jake, Ashley Lynette Brown as his young wife Clara, Aaron Braton as Robbins, LeSean Lewis as Fisherman, Constance Jewell Lopez as Starwberry Woman and Sean O'Shea as Policeman.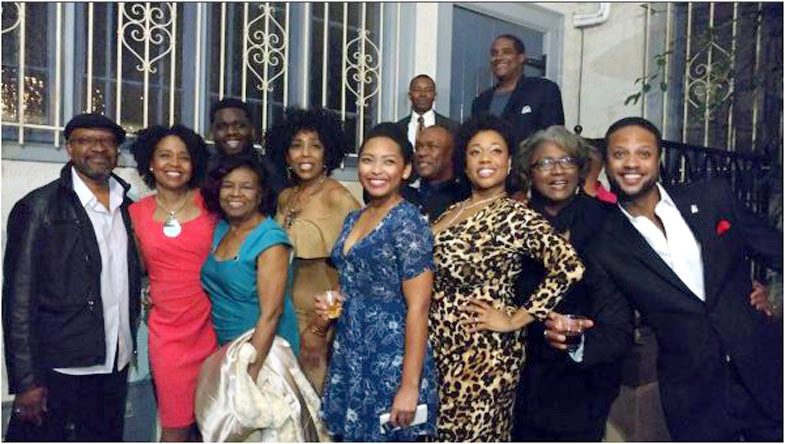 Most of the cast and production crew and family members


Thanks to all who sent their images to be shared for everyone to enjoy.