5 minutes reading time
(932 words)
Chef's Corner-Candace Hilger , Chef of Twenty88, Camarillo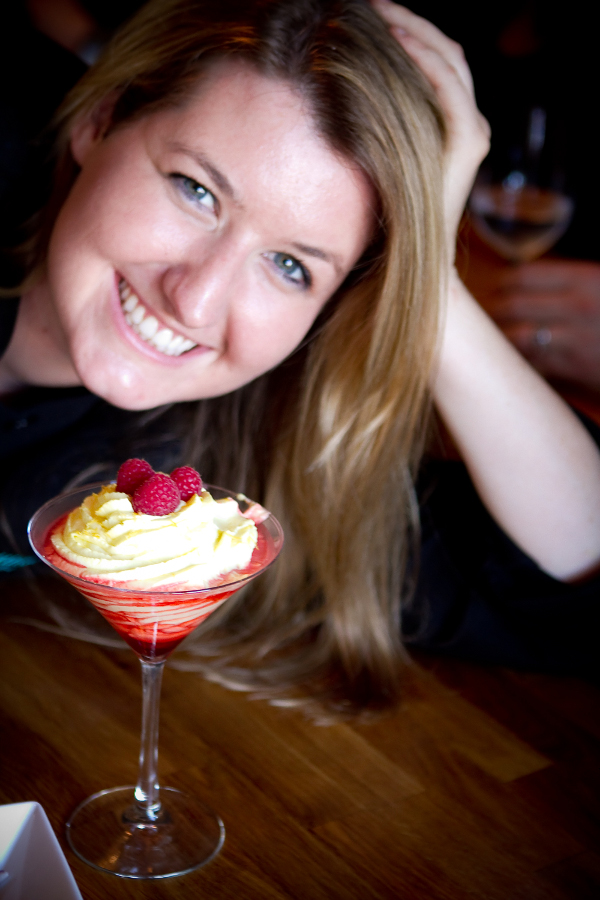 Former leading lady of the corporate chef world, Candace Hilger couldn't have been happier to leave the confined strict rules and guidelines, to more freedom as Executive Chef at the new restaurant and wine bar, Twenty88. Located in Old Towne Camarillo by owners Vince & Annette Pillard, she is having fun experimenting with what works for her menu and staffing her kitchen with talented, eager, and more importantly, fun people with a passion for cooking.

She enjoys coming in to work everyday and wanted to hire a committed staff with an eagerness to learn. The reflection of this is apparent in every dish.
Always in the kitchen and cooking something ever since she can remember, it was no surprise to friends and family when Candace announced after graduation at Camarillo High she would be enrolling in culinary school. Her first day in San Francisco at the California Culinary Academy was the first time she had ever stepped into an industrial kitchen. She told herself, "I'm either going to make a career out of this or I'll make some man very happy someday." I'm convinced deep down she knew she'd do both.
Graduating Le Cordon Bleu in 2006, she worked at Safire in Camarillo before switching to Nordstrom's restaurant Blue Stove in Thousand Oaks. She stayed there a couple years, working her way from waitress, to front of the house, and then offered a job as sous chef. Once Nordstrom realized the valuable need for her in the kitchen and how great she was at managing people, she was promoted to Executive Chef at The Cafe in 2009, where she remained for two years. It wasn't until Vince Pillard, former marketing manager at The Tower Club, decided to move forward with opening his own restaurant, heard about Candace from a mutual friend. The two met at a local eatery and talked for hours. She was the perfect fit for his vision of Twenty88.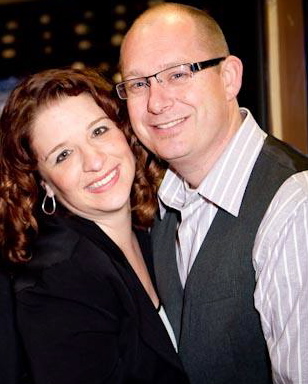 Learning more and more about Candace, you'll come to quickly realize she isn't your every day restaurant chef. First of all, I doubt anyone who dines at Twenty88 could imagine the perfectly cooked and beautifully presented dish they just had was created by a 24 year old chef! Already boasting an impressive resume, that most can't even accomplish before the age of 35, let alone before 25, it was no wonder Vince and Annette had so much interest in having Candace come on board. It was her personality though, that really made the couple eager to have her. She just radiates throughout the restaurant. Not only through her food, but she will wander from the kitchen, grab a seat at your table and see how life is going. People absolutely love it! "We'll have some people that will be watching me talk to another table and I'll see them get this look on their face like 'Why isn't she coming over to talk to us?' It's great!"
Opening a restaurant, you always have a vision for what the vibe will be like and plan accordingly with your decor, but most of the time customers decide. This has been a fun thing Twenty88 has experienced over the last 6 months. Not intending to do so, but they have created a safe haven for women. Women have come in and said it's been the best place for enjoying a night out with the girls, without feeling any pressure of being hit on. Although they bring in lots of women with the sophisticated, Manhattan lounge feel, Twenty88 noted a night of all guys! Whether men or women come in, both sexes have agreed it's given Camarillo a level up for a quality, affordable night out with a wide range menu and wine list.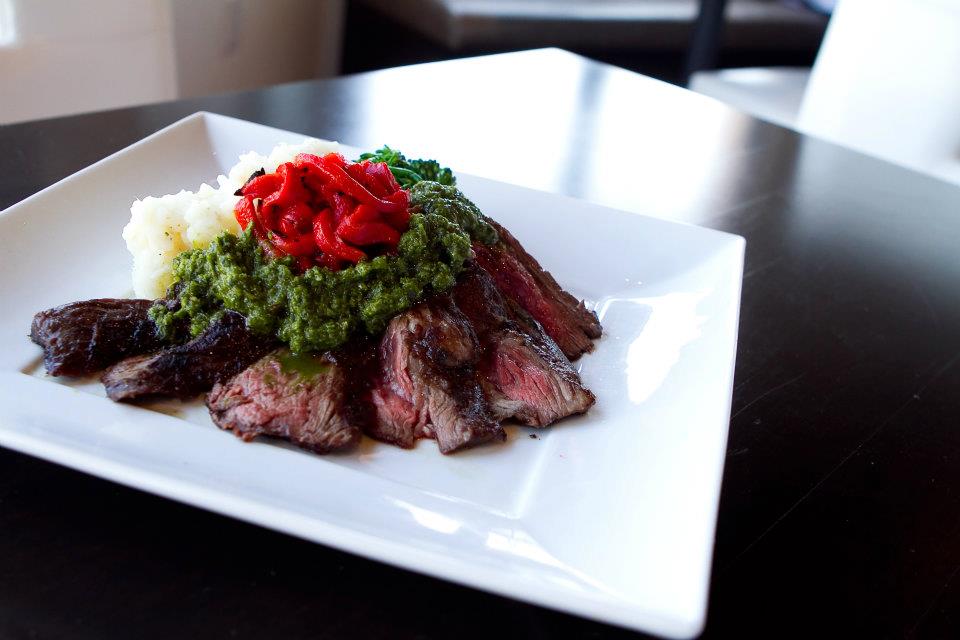 The "worst" table they call Table 1 because you're right by the kitchen, hearing all the noise, waiters running past you with food and drinks, but unlike other restaurants, at Twenty88, the "worst" table is the most requested. Customers who dine at Twenty88 want to hear the commotion going on in the kitchen, they want to see which dish, the sweet potato gnocchi with sage butter sauce or the skirt steak with the garlic mashed potatoes, looks the best for them to order that night, and they certainly want to be the first people Candace sees when she comes out to socialize.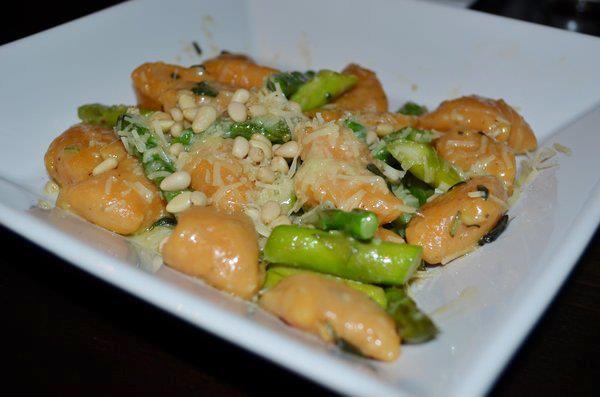 Creating the dishes is one thing, but if there's one thing that makes her light up more, it would be the customers. Being part of a restaurant that takes value in getting to know the customer on a personal level, is what she's all about. "One night this guy came in and he just looked defeated. Even though we were closed, I offered for him to come in and eat." A genuine personality like that is something people will always remember and appreciate. They know for a restaurant to work, it's all about the customer. After all, it's not your restaurant, it's theirs. At Twenty88, they have definitely put the customer first and always will, so their customers, can grow to family. They take pride in the fact that the restaurant is like Cheers, "where everybody knows your name."
Society805: Anything else you'd like to say about yourself, a closing statement?
CH: "I'm 6'2, single...."
Not for long gentlemen!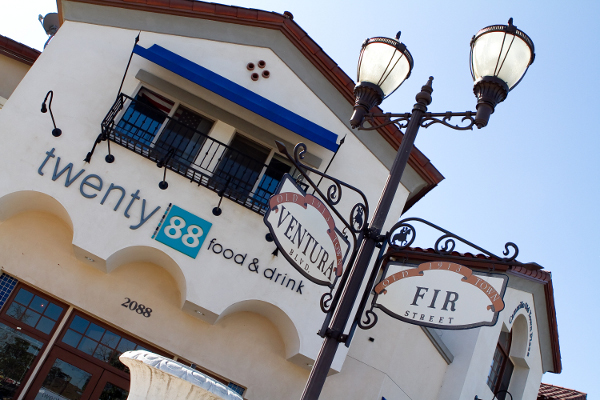 Want to learn how to make a fresh, quality meal from this talented chef? Candace is now teaching a cooking class Saturday mornings at Twenty88. Follow them on facebook so you don't miss when the next one will be!
Related Posts
Comments
No comments made yet. Be the first to submit a comment