2 minutes reading time
(400 words)
Only one element to be concerned with- ELEMENT COFFEE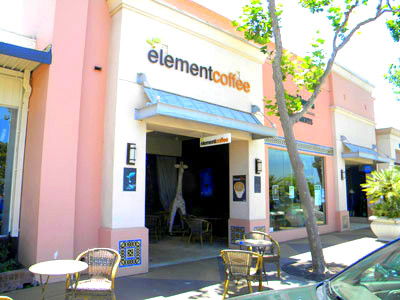 It's always fun driving around Old Town Camarillo and seeing the classic design of the streets mixed with the new businesses and boutiques.
Element Coffee
is right at home on Ventura Blvd. in Camarillo, it is a great place to sit and relax. When we walked in it was late in the day and very mellow. We enjoy small businesses and family owned restaurants because they are not tied down by a corporate office. Element can change their options and menu and they really listen to the customer to create a great drink specifically for you.
The menu was small but appealing. One thing that caught my eye was the "Black and Tan". I love a Black and Tan when I'm out at dinner. If you haven't had a real Black and Tan, it's a mix of Guinness Stout and Bass Ale. At Element Coffee, a Black and Tan is a dark roast, layered underneath a lighter roast, latte. The iced version of their Black and Tan comes in their recyclable cups and looks as great as it tasted, black on the bottom, tan on top and ice throughout. It was very good; not too sweet and not too strong, always nice for not being coffee people. We were both able to taste mocha flavors and it actually was like drinking a Black and Tan, but in coffee form.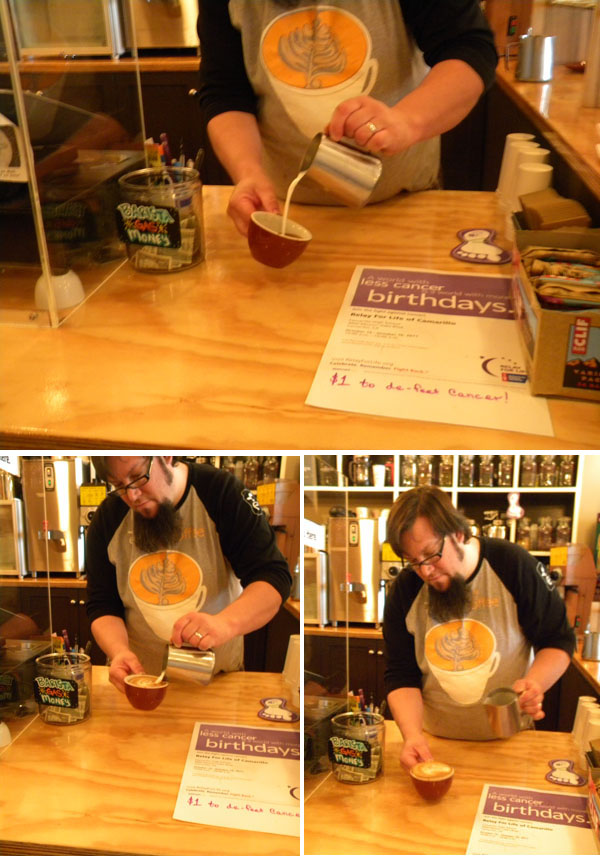 Mike Colston owner and baristas extraordinaire
The inside is very simple and modern, it gives off an indie vibe, and the music they play compliments the mood and appearance of the shop. They offer free wi-fi and a place to sit, hangout and enjoy your coffee along with some tunes. The outdoor seating is great as well to relax and watch the happenings on Ventura Blvd. Since we went later in the day we didn't get any food, but they serve pastries, muffins, cookies, doughnuts and probably our favorite, cereal!
Since we aren't big coffee drinkers, we don't go to coffee shops like this often, but we always like to take opportunities to support local non-chain businesses like this. Element is a smaller coffee shop and easily accessed from the freeway. They're quick to get your food and drink to you, and offer a relaxed atmosphere so you feel welcome to stay. The staff is knowledgeable and friendly, highly rated by more than 4Trackminds.
Element Coffee
2364 Ventura Blvd.
Camarillo, CA 93010
(805) 482-0036
CLOSED
Comments
No comments made yet. Be the first to submit a comment