3 minutes reading time
(676 words)
Tips & Tidbits: Mai's Cafe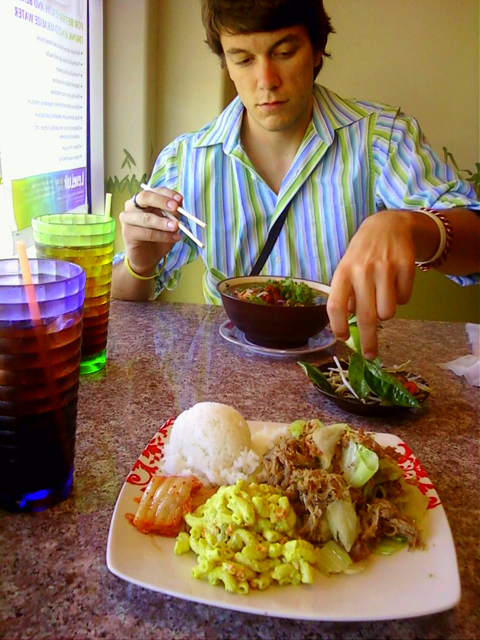 If you didn't already know, Main Street in Ventura is very long. East and West Main Street are separated by Ventura Avenue, right past the mission. The section of East Main Street from the Main Street exit has more older buildings and another lane to the street making it seem more open, busy, and accessible to the mall and residential housing. Exiting California Street is considered more "downtown" with it slowing down to one lane, lots of shopping and dining, as well as holding various events and festivals.
Another lost article found, originally posted in August 2010
Mai's Cafe & Da Aloha Lounge is located at 1967 E. Main Street, the older part of Main Street.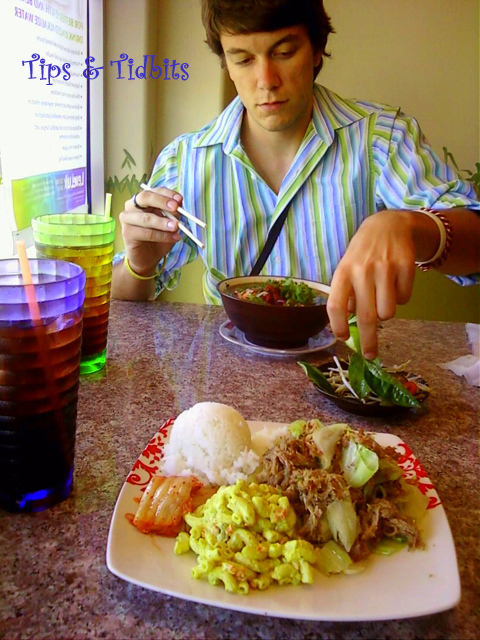 Heading to Mai's Cafe on a Monday evening, we had no trouble parking right in front for two free hours to dine. Dressed to kill, as always, we walked into the fresh Hawaiian and Vietnamese cafe ready to devour some delicious food. Having a coupon for a free entree if we bought another entree and two drinks, we couldn't order just water and I'm so glad we didn't.
Being a neon green lover I was so excited when she came out with our cokes in their awesome, giant, neon colored glasses. Evan felt the coke was lacking the proper syrup needed, (we are huge coke fans and can notice differences,) but the resemblance of mushroom shaped ice cubes in the drinks totally made up for it in my book!
Since Mai's is both Vietnamese and Hawaiian, we somehow ended up ordering one entree from each cuisine. I ordered the kahlua pig which was slow roasted in banana leaves. You can't taste any banana, but those leaves really bring out a different kind of fresh flavor and keeps the meat very moist. Mine also came with a macaroni salad and kimchi. I had no idea what kimchi was, even when I tasted it, but I could tell it was a vegetable coated in spices because it definitely packed a punch. Later I found out that it was Napa cabbage, soaked in spices, and it's actually the most popular Korean side dish. Who knew I had picked such a global plate of food!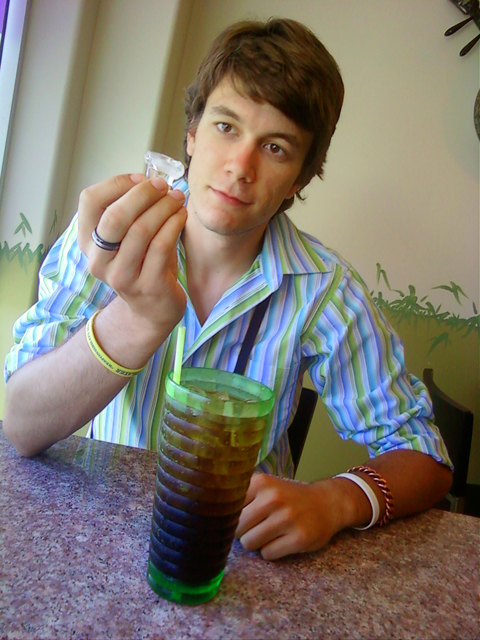 Evan ordered sate, labeled under "soups," which included shrimp, beef, and chicken, cooked with chili powder and other spices, and served with noodles. The woman offered him the choice of mild or medium spice, but not hot because she wants to make sure you can actually taste the dish you're eating. Picking medium since he loves spicy food and that was the highest she allows, the meat was spicy as promised, but in a tolerant way for even a non spicy eater like me to try. Although very good, the beef, shrimp, and chicken didn't have the correct proportions to the noodles like Evan had hoped. Soon he found himself not even half way through and left with a big bowl of noodles.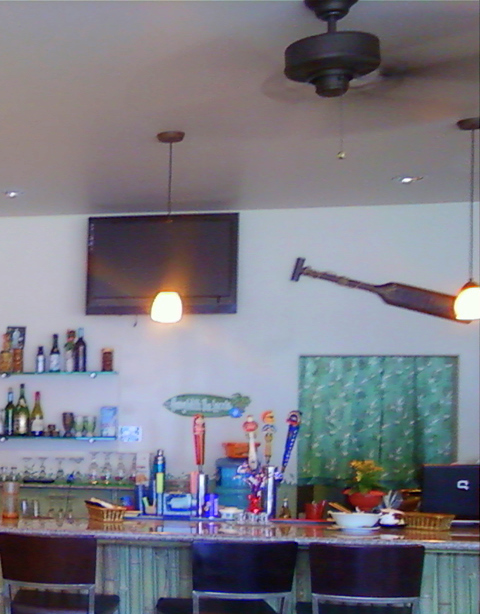 Mai's also has a small bar, but rather than fill it with customers, family sat there to eat or wait until they were needed elsewhere. I read in an ad about the cafe that they have live entertainment, but none that we saw. I assume they have it only for the larger crowds on weekends. Call before you go in to check what or if they will be having any if that interests you. If not, pick a casual day of the week for the very mellow atmosphere.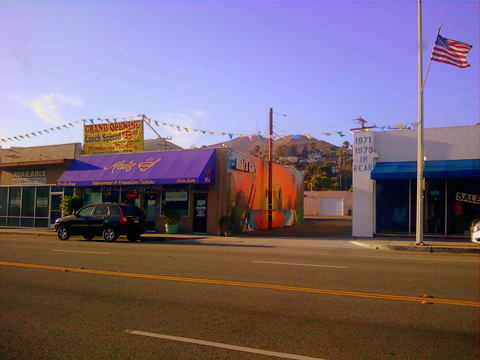 After we ordered, I scoped out the store from my seat with my wandering eyes and landed upon a very unique sign I've never seen a restaurant or bar post. It told to inquire with them if you were interested in their offering of a flight to Vietnam with airfare, hotel, and 3 meals included for 14 days under $2,700. I had to double take about twice to make sure I was reading it right, but it seems to be legitimate. Pretty crazy stuff huh?!
1967 East Main Street,
Ventura
(805) 652-206
Comments
No comments made yet. Be the first to submit a comment