4 minutes reading time
(727 words)
Holiday entertaining made easy, healthy with fish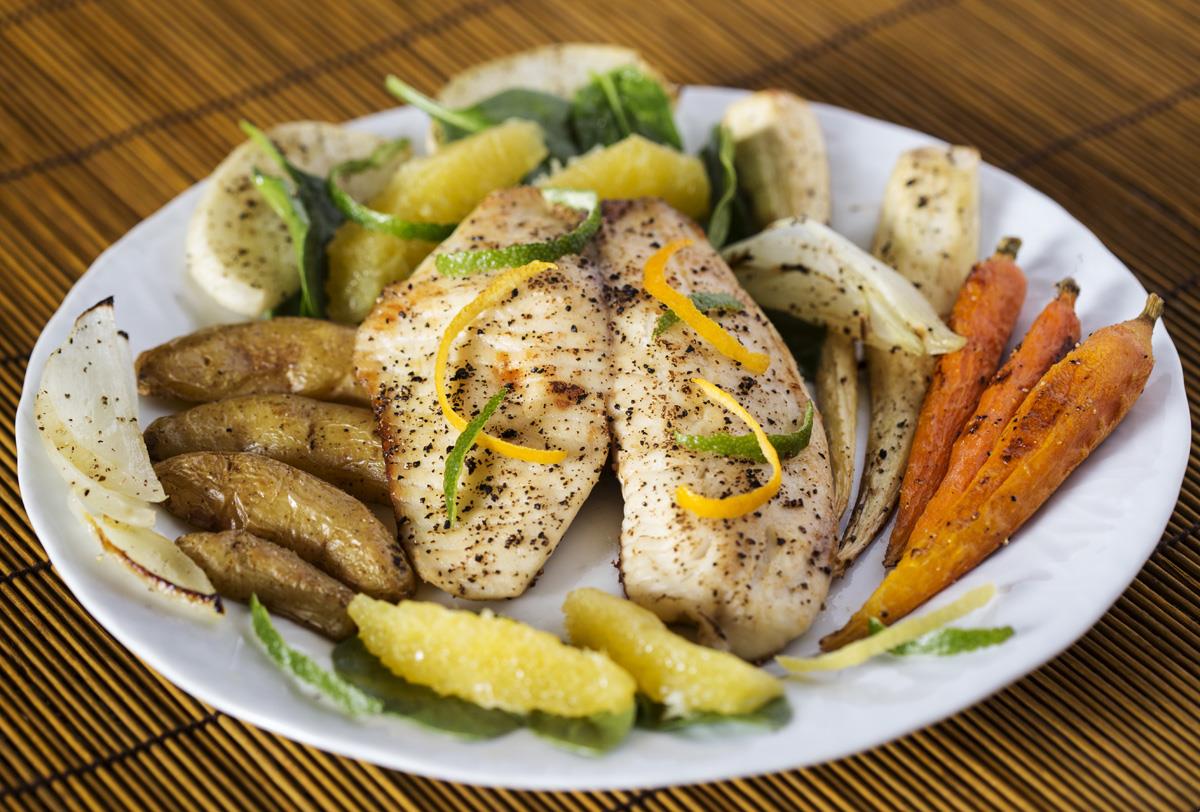 As the holidays approach, so does the prospect of indulging at annual festivities. It's easy to get swept up in the celebratory mood, throw caution to the wind and revel in your favorite comfort foods when the weather gets cooler. But while the change in seasons brings a new bounty with which to dress the table, it doesn't need to sidetrack your healthy eating habits
Before the holiday rush, arm yourself with recipes for healthy dishes to serve for weeknight meals or even entertaining. With planning, you can pack essential protein, vitamins and minerals into a meal without skimping on flavor. Some fish, such as fresh, all-natural, lake-raised tilapia from Honduras and Mexico by Regal Springs (found fresh at seafood counters in retailers like Kroger, HEB, Safeway and Walmart or Costco's frozen Kirkland Tilapia Loins) offer an excellent source of lean protein without excessive fat, carbohydrates or calories. Plus, lake-raised tilapia is more sustainable than wild-caught fish and provides great nutrition thanks to pristine lake water, a vegetable -based diet and no mercury or antibiotics.
Seasonal produce is a great way to boost the nutritional punch of lake-raised tilapia and compliment the mild, flaky fish. Root vegetables add heartiness, and their flavors are developed with just simple seasonings and oven roasting. In addition, don't forget about citrus fruits that dominate at this time of year and add a bright, refreshing taste.
For a healthy and delicious meal with a restaurant-quality presentation, file away this recipe for oven roasted lake-raised tilapia with winter vegetables and citrus vinaigrette. A bonus gift for you: from start to finish, it takes less than 45 minutes!
Oven Roasted Lake-Raised Tilapia with Winter Vegetables and Citrus Vinaigrette
4 lake-raised tilapia fillets
2 cups washed baby spinach
4 tablespoons extra virgin olive oil
Preheat oven to 375 degrees Fahrenheit. Peel turnips, carrots, onion and parsnips; cut roughly the same size as a halved fingerling potato. Halve potatoes. Place vegetables on oiled sheet pan. Season with salt, pepper and extra virgin olive oil (EVOO). Roast 25 minutes
Juice lemon and lime. Peel orange and segment; add juice from the pulp to the lemon and lime juice. In a metal mixing bowl, use a metal wire whisk to whisk honey, salt, pepper and 1 tablespoon citrus juice. Slowly drizzle 4 tablespoons of EVOO. Fully emulsify the dressing.
Brush lake-raised tilapia fillets with EVOO, season each side with salt and pepper. Place on oiled sheet pan. Roast at 375 degrees Fahrenheit for 20 minutes.
Place one quarter of the roasted vegetables in the center of each of four plates. Top with the roasted tilapia. Toss spinach and orange in the dressing using tongs. Place small amount of salad alongside fish and vegetables, and serve.
Keep in mind that the vegetables will take longer to cook than the fish. For the best flavor, time the fish to come out of the oven last, and enjoy! For other tasty recipes thehealthyfish.com is another good resource.
Comments
No comments made yet. Be the first to submit a comment