3 minutes reading time
(507 words)
Renowned Santa Barbara Artists Bud Bottoms and Irma Cavat Join Santa Barbara Studio Artists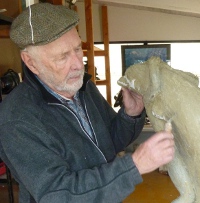 Santa Barbara Studio Artists is pleased to welcome Bud Bottoms and Irma Cavat as new members. Both award winning artists are recognized internationally with pieces displayed worldwide.
Artist Bud Bottoms is a graduate of Jefferson Machamer School of Art in Los Angeles and the UCSB Art Department. From the 1950s to the 1970s, he worked professionally as a graphic artist until Santa Barbara's GE TEMPO think tank hired him as their Art Director. Bottoms has been sculpting for 35 years and is inspired by the beauty and majesty of the sea and its creatures. He is internationally known for his dolphin fountains in Santa Barbara; Puerto Vallarta, Mexico; Toba City, Japan; and Dingle Bay, Ireland. Bottoms also installed dolphin, whale, turtle and sea lion monuments in California, Massachusetts, North Carolina, Florida and Hawaii. One of Bottoms' most famous installations is the "Dolphin Family Fountain" at the entrance of Santa Barbara's Stearns Wharf. He has been an active environmentalist since the 1969 Santa Barbara oil spill.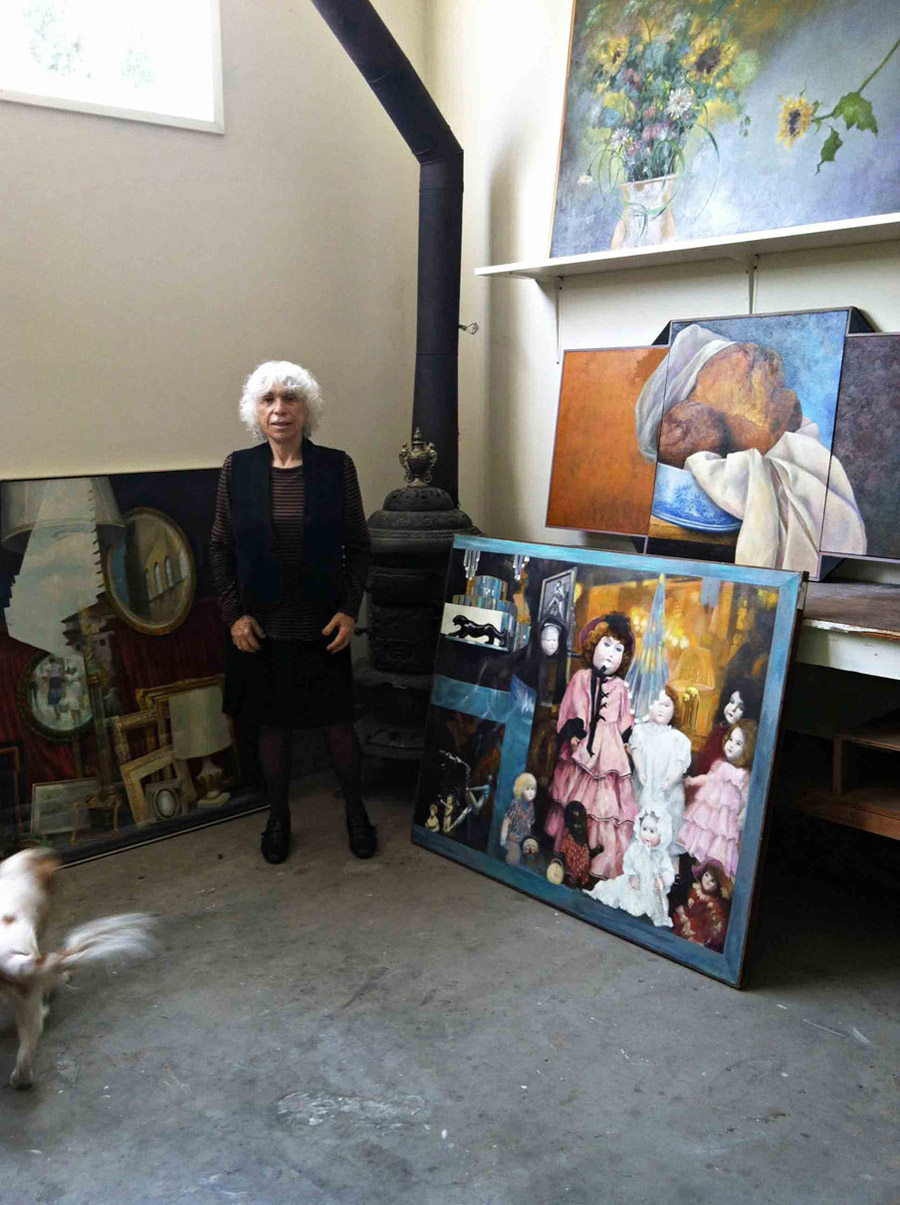 Artist Irma Cavat became a professional artist in her early twenties working with internationally known artists such as Alexander Archipenko, Renee Magritte, and Willem De Kooning. Cavat worked with many mediums ranging from science fiction illustrations to jewelry and was later associated with the Abstract Expressionists.
Cavat studied at the New School for Social Research in New York and later became a Professor of Art at UC Santa Barbara after moving to the West Coast. Awards for her work include residencies at Yaddo in New York, the McDowell Colony in Maine, the Djerassi Foundation in Northern California, and a Fulbright Grant to Rome, Italy. Cavat is an avid traveler and finds this hobby has a positive impact on her paintings.
The artwork of both Bottoms and Cavat can be viewed, along with nearly 40 other artists, as a part of the 12th Annual Open Studios Tour on Saturday, August 24th 2013 and Sunday August 25th from 11a.m. – 5 p.m.
The Open Studios Tour features access to 40 private studios of Santa Barbara's award-winning professional artists. Tour guests will experience a wide variety of styles ranging from landscape, contemporary, and figurative painting to sculpture and assemblage. The two-day self-guided driving tour steers visitors to artists' studios through the stunning back roads, charming neighborhoods and estates of one of the most beautiful coastal cities in the world. Tickets are $18 if purchased on or before August 1, $20 August 1 and on, or $15 each when purchased in groups of two or more. Ticket price includes the Opening Artists' Reception on August 23 and the Tour. No ticket purchase is necessary to attend the Preview Exhibition Opening on August 1. The 2013 festivities also include a month-long preview exhibition and two special receptions.
In 2013 a Year-Round Visits program was added. Subject to the availability of the artist, some artist members are opening their studios, at very short notice, to individuals and groups who may wish for a private visit.
For more information, visit www.santabarbarastudioartists.com.
For more information, visit www.santabarbarastudioartists.com.
Comments
No comments made yet. Be the first to submit a comment