3 minutes reading time
(674 words)
#TBM - Artist Interview: WAV Artist Jacqueline Woods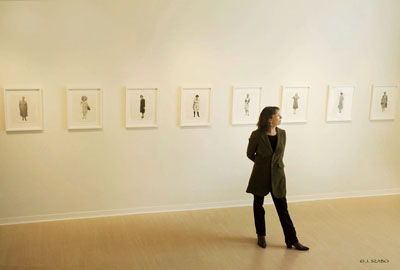 #Throw Back Mondays

(originally posted 8/2/10)
Has the process of making a photograph become completely obsolete in the contemporary art world? Not for Jacqueline Woods. In fact, the process of developing and printing the photo is an essential facet to her work as a whole. The process, coupled with themes of memory and identity is what makes Woods' photographs so enticing.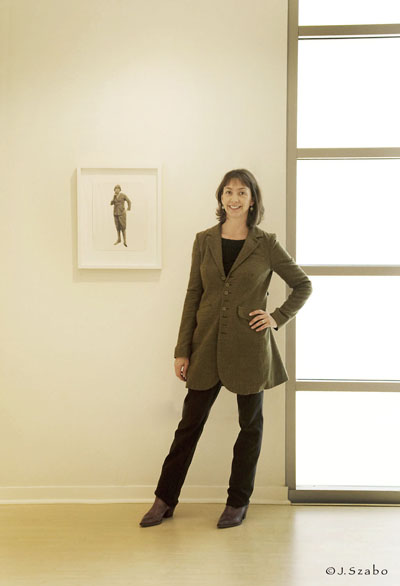 Woods graduated from Cal Poly San Luis Obispo with a Bachelor of Science Degree in Applied Art and Design with a concentration in photography and has never left the central coast. She has exhibited in numerous regional gallery and group shows across the central coast and Southern California. She co-ran a gallery and frame shop in Santa Barbara and now has matriculated into the WAV(Working Artists Ventura) project.
While leafing through her morning newspaper one day in 2007, Woods opened to an advertisement for the WAV and could not believe her eyes. She had been wishing for an opportunity to live in a community of artists for years--and this was her chance! She attended several meetings before the plan went into effect, where she--along with other interested artists--excitedly discussed the possibility of an establishment such as this to be inserted into their own community.
"Each unit was like a blank canvas handed to each artist", describes Woods as she explains the changes she introduced to her unique space. The generous studio space available to Woods in her unit was one particular aspect that has inspired her to work in a large scale format. Woods observes that "the environment informs your work".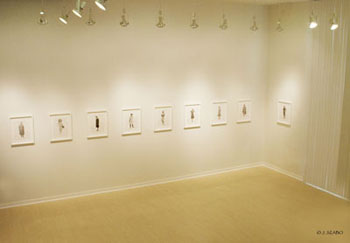 Woods continued to rave about the new project occurring in the 805: "The WAV unit that I occupy is the first space that accommodates and maximizes the potential and scope of my work. With 14 foot walls, I am now able to show my work year round to the public in a highly professional setting. It's exciting to be established in a community that values art. I commend the City of Ventura and Chris Velasco for embracing this new paradigm for artists".
Jacqueline Woods is currently involved in a body of work titled "Standing Women 2010". These photographs are not your typical black and white silver gelatin prints--she has altered the process in order to fit with her concept producing an intriguing image. She begins by sifting through old photographs at flea markets and selects images of an array of women from different decades, jobs, body types etc. Then, instead of using a negative from a film camera in the enlarger, Woods uses a cut out photo of one of these women and continues on with the process as if it were simply another negative from one of her numerous cameras. She credits this idea, to use a paper negative, to W. H. Fox Talbot's discovery of the negative-positive process in the mid-1830's.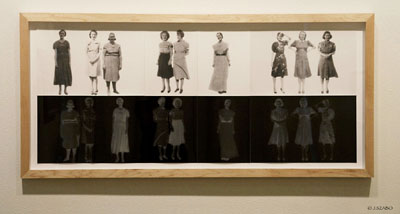 This negative-positive process becomes the content for Woods. The final product of each portrait plays one part of the process as a whole. She prints each woman individually cut out on a piece of vintage, discontinued paper, frames them, and hangs them on her expansive white walls in her spacious gallery at the WAV.
Through these images, Woods aims to "explore the archetype of womanhood through pose, gesture, attitude, and costume". In other words, her collection of photographs is a commentary on identity--who were these anonymous women, our fore-mothers, the women that lived before us? Woods leaves these questions up to the viewer as they stroll past each piece pondering the tale behind each woman.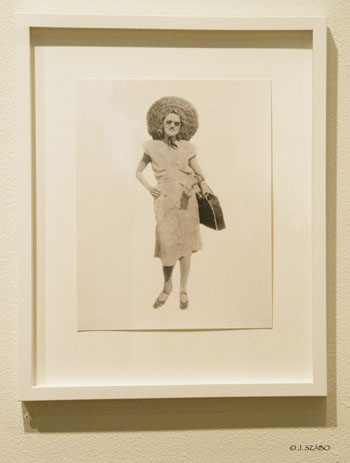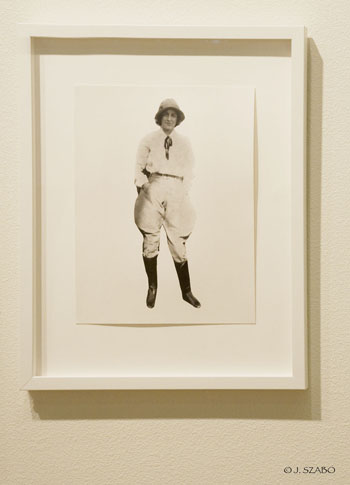 To contact Jacqueline Woods:

This email address is being protected from spambots. You need JavaScript enabled to view it.
Photo Credits: www.jaclynszabo.com/
Related Posts
Comments
No comments made yet. Be the first to submit a comment