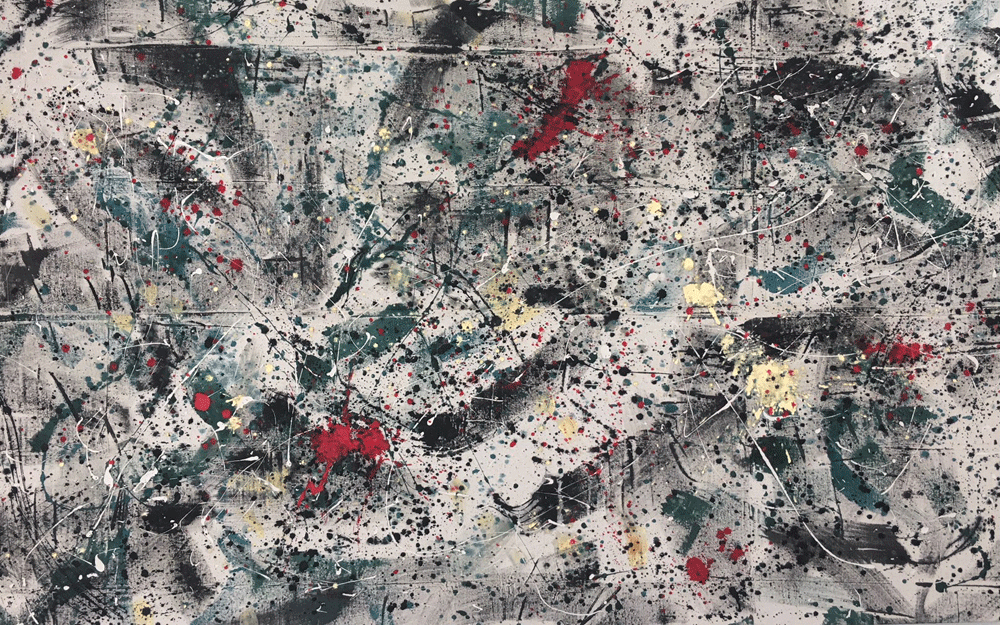 Vonder Gray's exhibition of new work at the WAV is an important show for this artist, the WAV and the greater Ventura art community. Continuing her recent forays into improvisational abstraction, featuring large, sometimes unstretched, paintings on canvas, the new work is more open, expansive, confident, and larger in conception.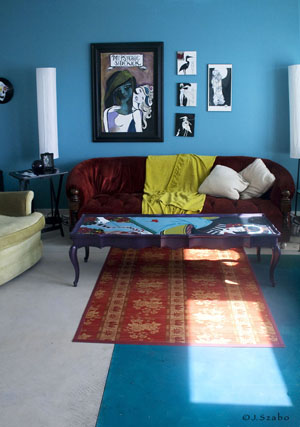 #Throw Back Mondays (originally posted 8/2/10)
Anna Karakalou is 34. Her short dark violet hair hangs short. She expresses herself with her home that is furnished with dark-shaded furniture and a small, rusted black piano sitting in the living room. On the side, she sings in the band, "We Govern We" and describes their music as "dark and hopeful."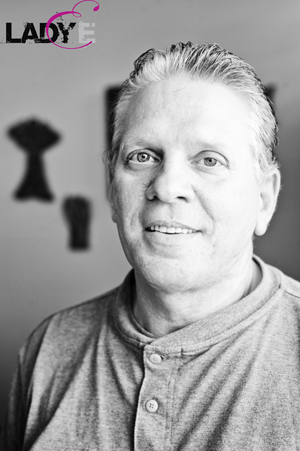 Bill Jeralds--An angel of infinite possibilities
#Throw Back Mondays

(originally posted 8/10/10)
A cold, a collapsed lung, double pneumonia, two collapsed lungs, acute respiratory distress system, a coma. Five years ago, this series of events plagued Bill Jeralds--a man living in LA and working as a technician for companies such as Myspace and Digital Insight. Jeralds' wife was told that he would never wake up from this awful coma but she did not sign to stop treatment--she believed he would persevere, and three days later, Jeralds miraculously woke up.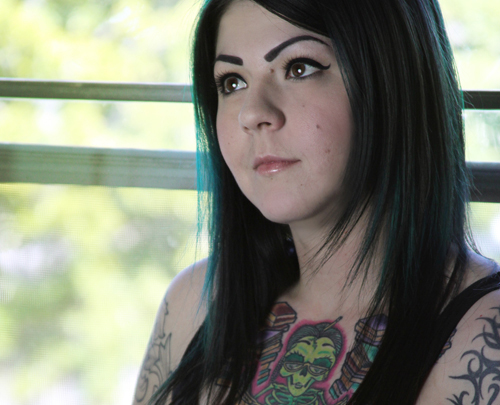 #Throw Back Mondays

(originally posted 10/1/12)
Christina Diaz, 805 visionary, publisher, curator, producer, Renaissance woman at large, has been crossing boundaries and bringing diverse art worlds together across the 805. Her production company, Pistol Productions, has put together a string of strong art shows, primarily in Oxnard and Ventura, bringing together artists and audiences from both towns to the benefit of all. Recent shows curated for the Stoneworks Studios, in the Ventura Avenue art zone, have repeatedly drawn large, enthusiastic, and diverse crowds.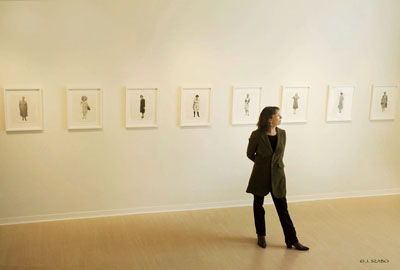 #Throw Back Mondays

(originally posted 8/2/10)
Has the process of making a photograph become completely obsolete in the contemporary art world? Not for Jacqueline Woods. In fact, the process of developing and printing the photo is an essential facet to her work as a whole. The process, coupled with themes of memory and identity is what makes Woods' photographs so enticing.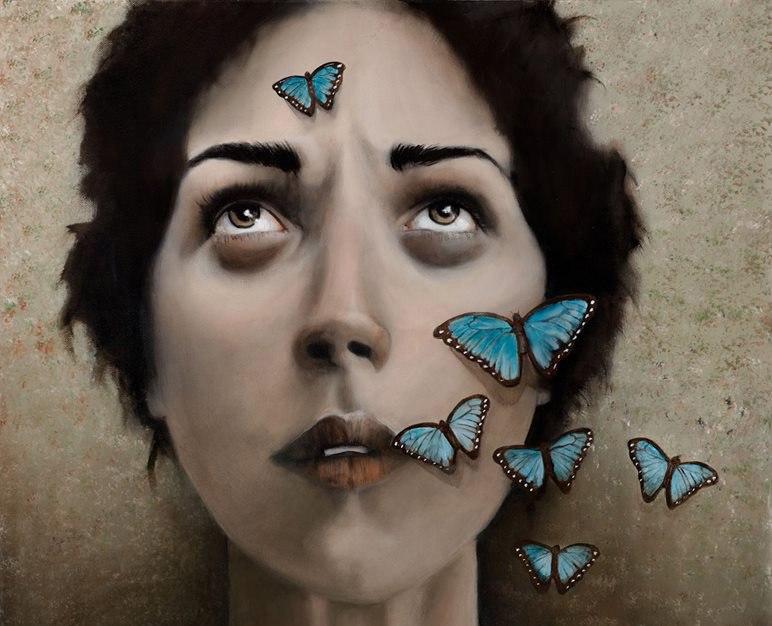 Eye On This Artist
Mariana Peirano
is another artist who I think we should keep an eye on. I don't remember where I first saw her painting "just when it all falls apart", but I fell in love with it. Although the painting is eerie, I love it because the girl in the painting reminds me of a remarkable young woman who is no longer with us named

Chloe Blohm

who I had the amazing opportunity to meet through her mother. Chloe was also artist, and in fact, I commissioned her first painting which graces the top of my staircase. I am so fortunate to have the opportunity to interview the artist of that beautiful painting. Funny how things work out.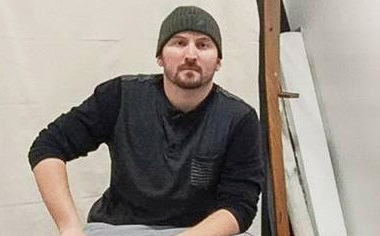 I was really excited to interview Jonas for Society 805 after his name kept coming up when I began asking about artists in the 805 who were good but never seemed to get the right exposure. Something I noticed was that the same group of people were always getting the exposure around town and it was becoming quite boring. Fast forward, I hear about the HUD Ventura, a new artist hub, with a cool hip vibe where they feature artists from all over on a monthly basis, and even better, they also have resident artist studios for LOCAL artists like Jonas Lara.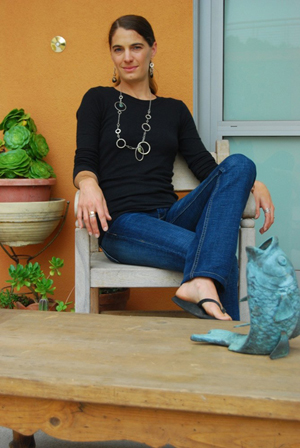 Catlin Harvey Blair: The Interconnectedness of Art and Nature
Catlin Harvey Blair
is a sculpture artist and jewelry designer who grew up right here in the 805 in Santa Barbara, California. Growing up in a positive family that raised her with the aesthetic of seeing beauty as it naturally exists in the world, she found her artistic niche early. She loves to put things found in nature in a different context to make them truly seen. "Some people look at a stick and just see a stick, but it's more than just a stick, it's this beautiful part of nature that fits in perfectly with its environment," says Catlin.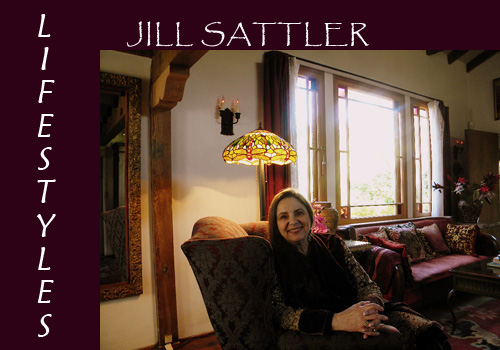 Reposted one of our favorite articles from 2010,
due to a crash a few years ago we lost a great deal of articles & images. F
inally retrieved all of the images to accompany the article. Please enjoy again.
Growing up immersed in art might have shaped the course of Jill Sattler's life. Splitting her time between Santa Barbara and New York, due to her father's Broadway career, Sattler longed for something stable in her art which is why she spent most of her time inside her studio in New York experimenting with paint and enjoying herself.