Wendy Winet & Lynn Fogel

January 21 - March 6, 2016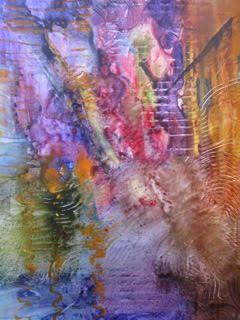 Wendy Winet and Lynn Fogel will display their art at Fox Fine Jewelry from January 21 – March 6, 2016. There will be an artists' reception will be held on Saturday, January 23 from 6:00 – 8:00pm.
Wendy Winet, a New York City native, has drawn and painted since she was a young child. Winet graduated with a Bachelors of Fine Arts in Fashion Design from Pratt Institute, and worked in NYC as a clothing designer. She later moved west, settling in Ventura in 1977 in the very house she lives in today! She has planted a lush garden which serves as inspiration for many of her works. Winet is well known locally for her watercolor florals, but has recently enjoyed much success with her torn paper collages, either as abstracts or landscapes.
Lynn Fogel, grew up in Santa Barbara, moving to New York City as an adult for a corporate career. Unfulfilled, she returned to art, training at The New England School of Art and Design, and at Montserrat College of Art. Fogel returned to Santa Barbara in the early 90's. For the next 19 years she sold her art at the weekly Santa Barbara Arts and Crafts show on the boardwalk. Last year she moved to Ventura. Fogel enjoys the thick buttery richness and textures of oils, often using her palette knife to scrape down to the lower layers, allowing vibrant colors to reveal themselves.
Fox Fine Jewelry
560 East Main Street
Ventura, CA
(805) 652-1800
Monday – Thursday, 10:30 – 7:00p.m.
Fridays and Saturdays 10:30 – 10:00 p.m.
Sunday 12:00 – 6:00pm.