Margy Gates

March 18 to May 14, 2017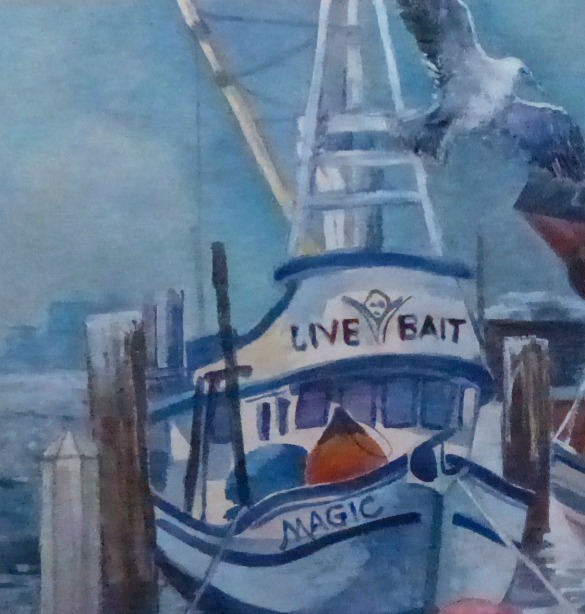 Margy Gates, Fishing Boats Port Hueneme
Fox Fine Jewelry presents works by Margy Gates from March 18 to May 14. An Artist Reception will be held on March 18 from 6 – 8pm.
Musician Corinn Conant will sing and play guitar during the reception.
A native Californian, Margy Gates holds a Master of Fine Arts degree from Claremont Graduate University. But Gates true love is the ocean. She's not only a painter, she's also a sailor and she snorkels and beachcombs.
About 1975 Gates moved onto a sailboat and opened her gallery in the Channel Islands Marina. Many of her paintings depicted her view of the beach and the volleyball courts, the boats and the Channel Islands.
Gates has travelled and painted extensively internationally. As a part owner of a remote Fiji plantation, she often painted the underwater reef scenes and lush landscapes.
About working en-plein air, Gates says there are "annoyances and challenges of the wind and changing light. . . I attempt to paint the image so that even though it is caught on paper, it has the sense of continuing to move, to change."
Award winning, Gates displays nationally and is a founding member of the California Gold Coast Watercolor Society.
Note this is Margy Gates' final show. Gates had an art gallery in the harbor for decades.
Monday – Thursday 10:30 – 7pm
Friday and Saturday 10:30 – 10pm