4 minutes reading time
(706 words)
How To Keep Your Hair Strong And Shiny At Any Age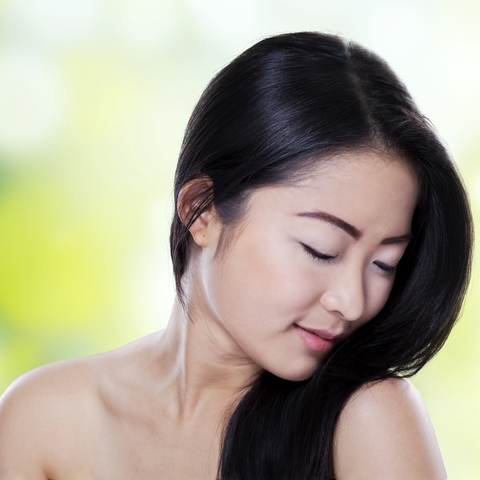 Many people may not realize that as we age, our scalps and hair undergo natural changes. The causes of these changes may include changes in your diet, hormonal changes, sun and styling damage, certain medications, and other factors.
Maybe you've found that your hair has become drier over time and has more of a coarse texture than it used to, or that it's gotten flatter and finer, or that it's just gotten grayer. Whatever the case may be for you, you should be adjusting your choices of hair care products and hairstyling techniques as your hair changes.
By putting the advice in this article to good use, you can ensure that no matter how old you get, your hair stays as bouncy, strong, and shiny as it always has been.
1. Vitamins: They're Not Just For Food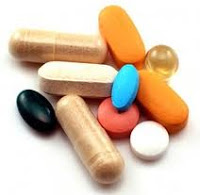 Vitamin-fortified shampoos, conditioners, and hair masks are a great way to help keep your hair looking young. Look for products that contain A, B, C, and E vitamins, as well as nutrients like magnesium and calcium. These vitamins and minerals help seal moisture into your hair, repair any damage to it, and improve its shine by nourishing your hair from the inside.
When shopping for hair care products, check the label and choose products that don't contain sulfates. Sulfates can remove the natural oils from your hair, which gives it a drier appearance.
2. Make Smart Diet Choices
Your hair and scalp will be in good shape if your diet includes healthy fats, such as the omega-3 fatty acids found in walnuts and salmon.
Those aren't the only good foods for maintaining beauty naturally, though. Stock up on vitamins A and C with some Swiss chard, and some dark-green vegetables like broccoli and spinach. These foods also contain iron, which helps keep hair from falling out.
The other must-have nutrient to avoid hair loss is protein. After all, it's what hair is built out of. Eat lean meats to get enough protein into your system.
Finally, calcium helps your hair grow, so be sure to get enough of it by eating low-fat dairy products like cottage cheese and yogurt.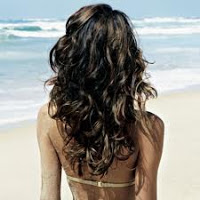 3. Keep Your Hair Out Of The Sun!
The color of your hair can fade from too much exposure to the sun, just like the color of a beach umbrella or a piece of clothing. The sun's rays also dry out your hair and scalp, eliminating your hair's shine.
There are styling creams with ingredients similar to those in sunscreen. They absorb the harmful radiation and make your hair look smoother.
4. Style Your Hair To Complement Your Look
No matter how old you are, the first rule of selecting a hairstyle is always the same: Choose one that emphasizes your best facial features.
A good tip for choosing a hairstyle is to examine the fine lines on your face and see which way they run. If most of your fine lines are horizontal, such as crow's feet, long hair might look good on you. Long hair makes crow's feet look shorter by contrast.
On the other hand, if you have vertical fine lines (for example, "11s" between your eyebrows), having long hair might make you look older and more tired by emphasizing your eye bags and laugh lines. Instead, consider wearing your hair in a layered, bouncy bob, a sweepy style with bangs, or a pixie cut. These haircuts attract attention to the outer perimeter of your face and away from signs of age.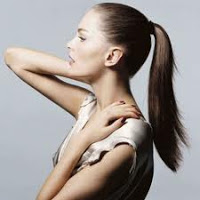 5. Minimize Lines with a Ponytail
If you pull your hair back into a ponytail in just the right spot, the tension on your hair can pull wrinkled skin taut, effectively giving you a temporary face lift.
Here's how to find the right spot for a high ponytail. Find the very top of your head with the tip of your index finger. The perfect spot to secure your ponytail is one pinky-finger-length down the back of your head from where your index finger is. Tying a ponytail here creates a classic, sleek look.
If you have flyaway hairs near your hairline when you wear your hair in a ponytail, try applying a small amount of moisturizing hair gel to them with a soft toothbrush.
Related Posts
Comments
No comments made yet. Be the first to submit a comment