9 minutes reading time
(1705 words)
Sunless Tanning 101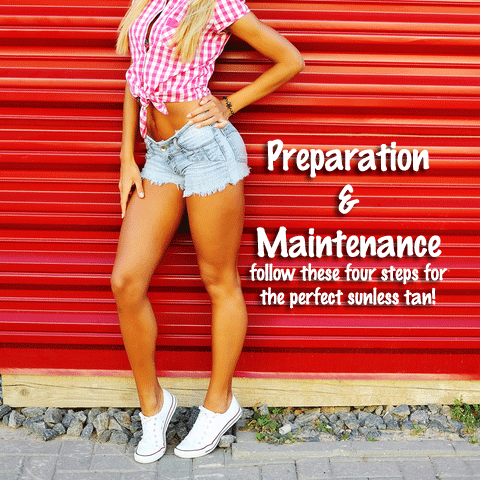 Going to the tanning bed or lying on the beach without SPF is skin suicide. Harsh? YES. Skin cancer is a serious condition and the most preventable. There are so many wonderful tanning alternatives that deliver a beautiful glow and I have tried 75% of them. Skin cancer runs in my family and I have blonde hair and blue eyes - I am doomed to 'Beauty In A Bottle' when it comes to tanning. It is an important contributor to my daily self-esteem as I am sure it is for you as well. I would like to share my regiment and a few of my favorites I hope you will give a try this summer.
STEP ONE: PREP YOUR SKIN
Taking a shower and shaving is essential a few hours before applying lotion or spray sunless tanner. A smooth shave prevents the chance of the tanning solution to come off to due frequent shaving. Waxing is better, but who can always do that? OUCH. Another essential step while in the shower in using a body scrub or exfoliator. This removes dead skin cells from the surface and allows a fresh canvas to apply an even coat. Bath and Body Works have released their variety of summer scents and my favorite is anything coconut. Try Bath & Body Works® Signature Collection Oahu Coconut Sunset Sand & Sea Salt Scrub, $16.50 for 8 oz.
Comments
No comments made yet. Be the first to submit a comment