2 minutes reading time
(358 words)
The Bees Knees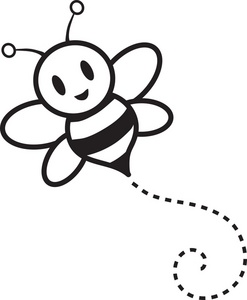 Honey isn't only a term of endearment, or a sweetener... it's also found in Honey Girl Organics skincare. The origin of this company is a true love story: Anthony Maxfield started keeping bees as a hobby on the North Shore of Oahu Hawaii, and when his wife, Gwen noticed how smooth his hands had become she asked if he could make some lotion.
And he did (good man)! And it worked (smart woman)!

It's officially summertime. I know this because everyone on Facebook seems much more relaxed. If you've been reading my beauty column for the last year or so, you probably know I'm going to kick off summer with a skin protection recommendation.
You've heard it all before: sun block, sun screen, SPF, big hats, shade, move to that rainy town in Seattle where the Cullen family lives so that no sunlight ever touches your skin... The reality is we can't entirely avoid the sun rays (plus we need the vitamin D), but we can protect our largest organ from the damaging ones.
SkinCeuticals makes some of the most outstanding products. Per recommendation of my sister's dermatologist (I was too cheap to make my own appointment), I purchased PHYSICAL FUSION UV DEFENSE SPF 50. This groundbreaking formula is weightless and has color-infused sunscreen technology to give your face a radiant glow. Complete with broad-spectrum physical filters: zinc oxide and titanium dioxide, and enhanced with a plankton extract, this SPF increases the skin's defenses and resistance to UV and heat stress.
My sister's dermatologist also informed me that any sunscreen without zinc is crap, only he didn't say crap. He may have said worthless. My sister and I carry around SkinCeuticals SPF and apply it throughout the day. Light and airy, it doesn't clog pores, and most important - it shields your face from harmful rays. At a price point of $30 this sunscreen is worth every penny. http://www.skinceuticals.com/_us/_en/catalog/protect/Physical-Fusion-UV-Defense-SPF-50.htm
Aging is inevitable. Exposure to the sun accelerates this process. We can be smarter than our younger selves and protect our precious skin for the years to come.

Comments
No comments made yet. Be the first to submit a comment