1 minute reading time
(224 words)
Artist Opening: Jack N. Mohr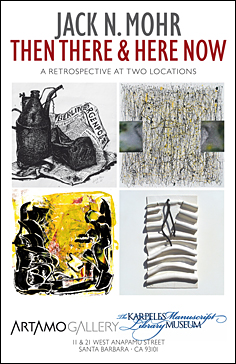 September 3 - September 27, 2015
Artamo Gallery
,
Santa Barbara, CA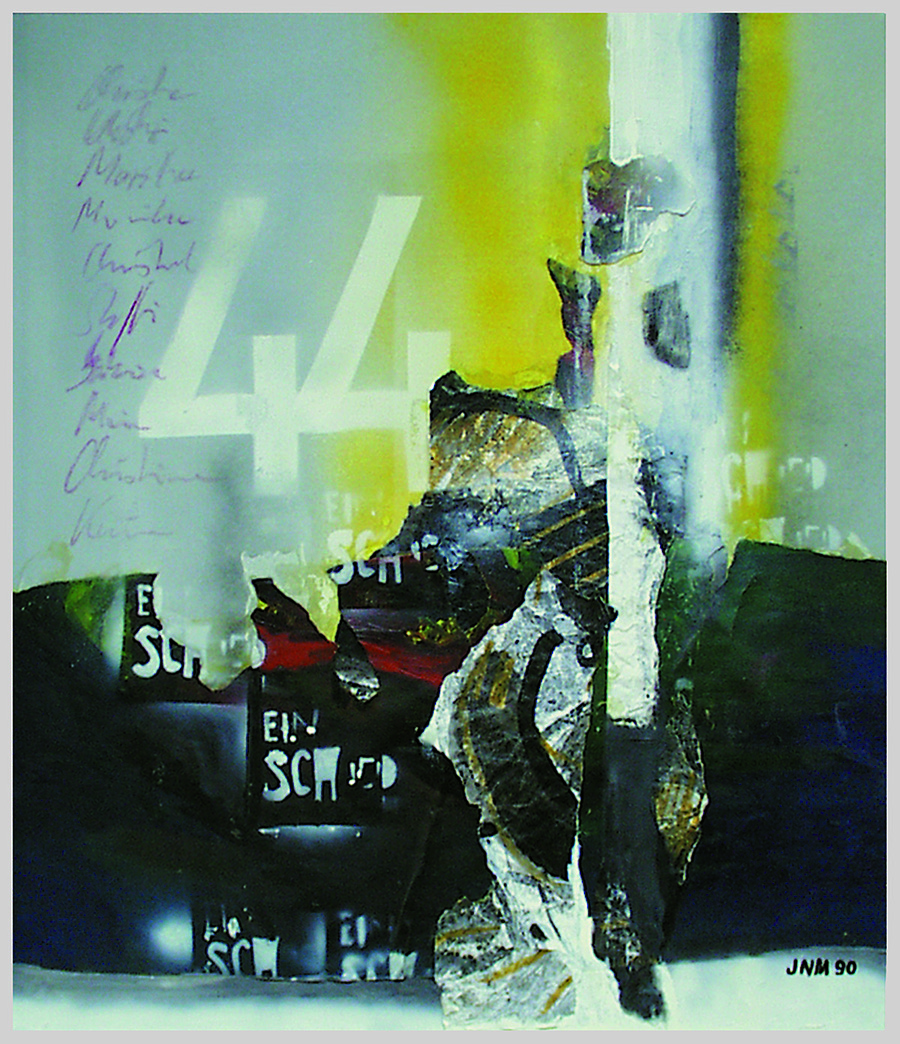 "My 44th Birthday" mixed media on canvas 27.5" x 23.5"
JACK N. MOHR: THEN THERE & HERE NOW
There will be an Opening Reception Thursday, September 3, 2015 5:00pm to 8:00 pm.
A combined retrospective of works by German-American artist Jack N. Mohr: from September 3 to 27, 2015, Artamo Gallery presents acrylic and mixed media paintings as well as ceramic sculptures created in the U.S. after 1997. Simultaneously the neighboring Karpeles Museum shows (until the end of the year) a selection of collages, drawings, prints, paintings, and photos done in Germany in the time before.
Jack N. Mohr, a native of Berlin, Germany, studied visual communication and earned his M.A. in graphic-design at the State University for Creative Arts in Berlin. 1997 he moved to Santa Barbara, California. He works in different mediums — collage, painting, sculpture, print, and ceramics. In his mainly abstract art he likes to explore how light and shadow, contrasting shapes and textures or colors interrelate.
Santa Barbara, California 93101.
Wednesday to Sunday' 12:00 to 4:00 p.m.
Tuesday–Sunday, 12:00–5:00 PM
First Thursday until 8:00 PM
and by appointment only
Comments
No comments made yet. Be the first to submit a comment