1 minute reading time
(236 words)
Artist Opening: Richard Franklin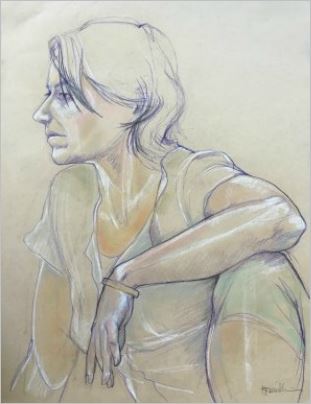 July 12 to September 9, 2018
Fox Fine Jewelry
,
Ventura, CA
Fox Fine Jewelry presents works by Richard Franklin from July 12th to September 9th, 2018. An Artist Reception will be held on July 21 from 6 – 8pm.
Richard Franklin was born in Berkeley, CA and has studied art across the country and even in Italy. He has always enjoyed studying and practicing fine arts like drawing, pottery, and ceramics. He was an architect, first designing submarines for the Navy and then managing the design of medical facilities for the Department of Defense all over the world.
His travel around the world, including Europe, Asia, Mexico, and the United States has shown him various ancient and modern cultures sparks his imagination when creating art. Additionally, the Italian Renaissance and the Japanese design ethic is also a strong influence.
Richard has juried several gallery shows, as well as student scholarship programs. He also teaches life drawing, and has taught in Washington D.C., at the Focus on the Masters Arts Program, and the Ojai Art Center. Richard was a past president of the Ventura County Potters Guild and is a valued member of the FOTM Board of Directors.
Monday – Thursday 10:30 – 7pm
Friday and Saturday 10:30 – 10pm
Related Posts
Comments
No comments made yet. Be the first to submit a comment