4 minutes reading time
(780 words)
Artist Interview- WAV Resident Catlin Harvey Blair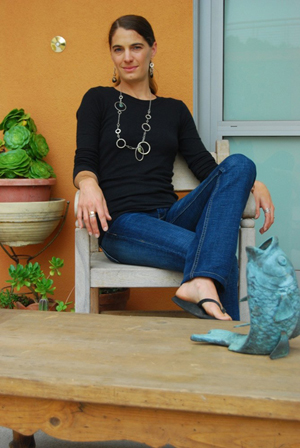 Catlin Harvey Blair: The Interconnectedness of Art and Nature
Catlin Harvey Blair
is a sculpture artist and jewelry designer who grew up right here in the 805 in Santa Barbara, California. Growing up in a positive family that raised her with the aesthetic of seeing beauty as it naturally exists in the world, she found her artistic niche early. She loves to put things found in nature in a different context to make them truly seen. "Some people look at a stick and just see a stick, but it's more than just a stick, it's this beautiful part of nature that fits in perfectly with its environment," says Catlin.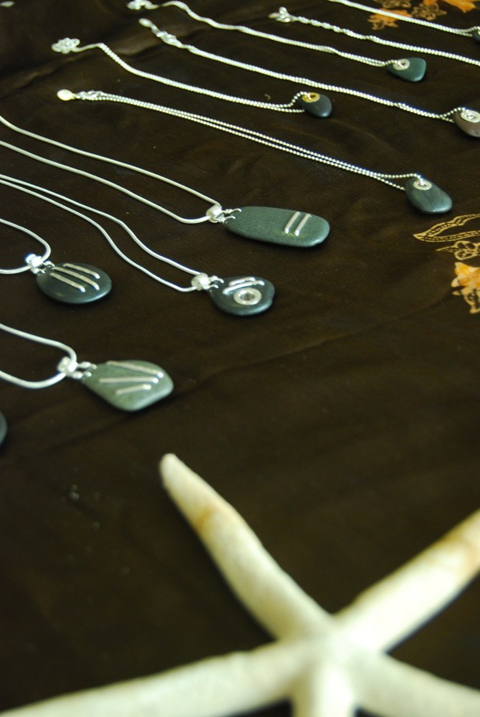 Catlin Harvey Blair: The Interconnectedness of Art and Nature
This reveals the organic character of her sculptures, as she uses branches and sticks in many of them. Though she loved living in Santa Barbara, she never felt more at home than when she moved to Humboldt in northern California in 1995. "I felt that it was there that I could truly get in touch with nature," she says. Her ability to encounter the rural environment each and every day in Humboldt fed her artistic talent and allowed her to grow. Her main goal with her art is to highlight the imperfections within our world and show how these qualities are the ones that do, in fact, make our world perfect. In Japan this is called Wabi-Sabi, Catlin tells me. According to Wabi-Sabi, things are perfect because of their imperfections. She explains, "A ceramic bowl, beautiful in every way, has a small crack in the corner. And THAT makes is even more amazing because it is unique and flawed." This idea most accurately reflects Catlin's presence in both her art and her character.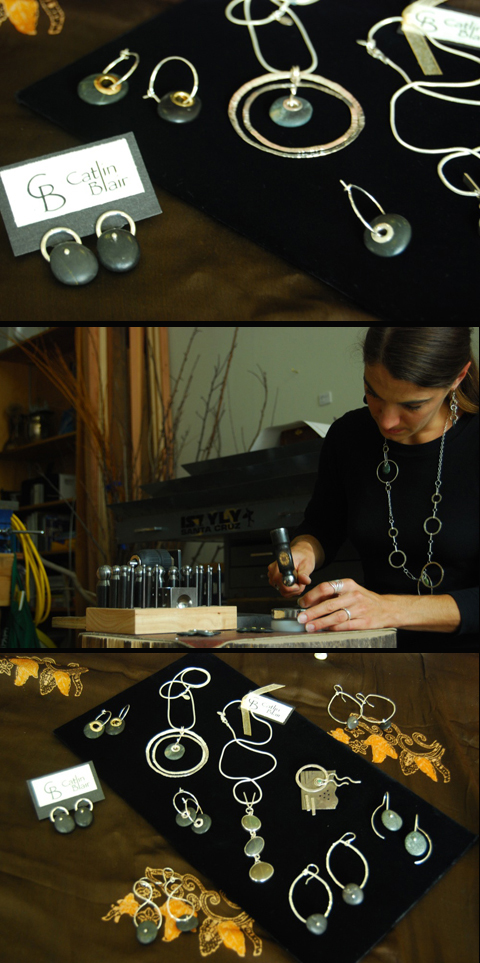 It is in Humboldt that she began to create her jewelry, using this same mind-set of shedding a beautiful light on nature. When asked why she began to create jewelry she said that she has always had a passion for adornment. This medium is yet another way for her to elevate simple things to higher levels and show how art and nature coexist. She enjoys incorporating beach stones into her jewelry because each one is unique, and therefore even if pieces have the same pattern, no two are ever exactly the same. The experience of picking out one of her pieces of jewelry is like the experience of walking down the beach and picking up the perfect beach rock, she explains. "People always connect with a specific piece; certain stones stand out to them." The whole line is very personal, which is why Catlin loves her creations. Recently, around the same time that she chose to move back to southern California to become part of WAV, she began to work with copper in her jewelry as well. She enjoys using the copper because it is "aesthetically clean, simple, and elegant." She also loves her jewelry because customers say it is very wearable. "It is difficult to make jewelry user friendly, but it is very important to me because I want my customers to be comfortable."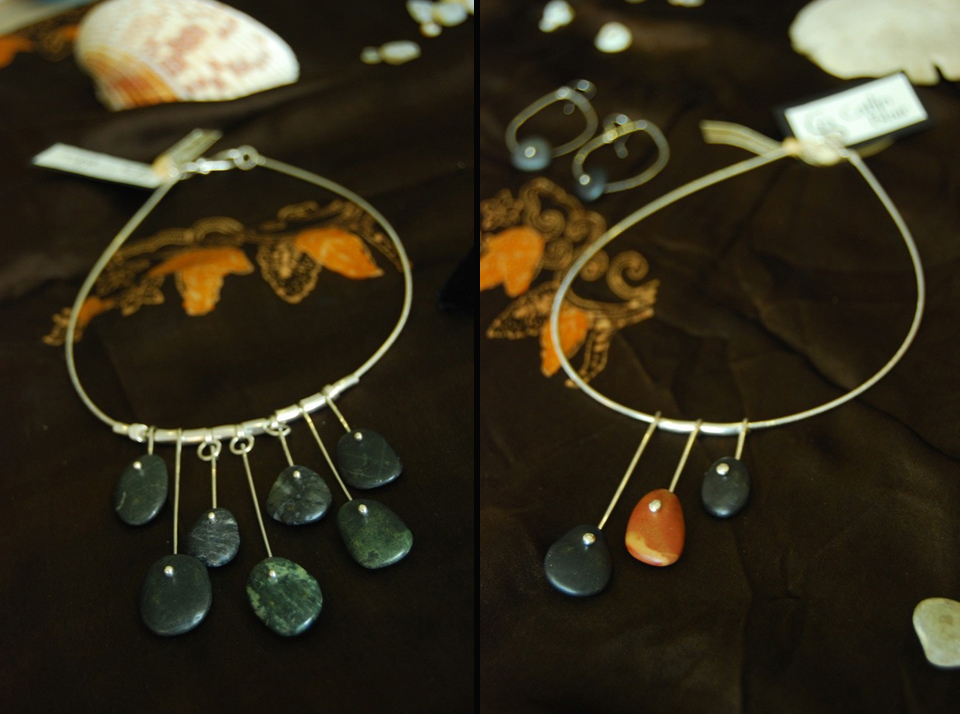 Another great thing about Catlin's jewelry line is its universal appeal. "I feel that a lot of my jewelry designs are timeless. They can work for anyone and with countless different fashion styles." All of the coppers and sterling silvers she uses in her pieces have been recycled and reused. This is important to mention because sustainability and preservation are very important to Catlin, since the world's natural resources are her main source of inspiration and creation. People clearly love the jewelry, as Catlin has extremely loyal and loving customers in northern California. "They are very financially and emotionally supportive," she says gratefully. And, though Catlin has lived here in Ventura for less than a year, her customer base in Ventura is growing at a fast pace. We look forward to seeing more and more of Catlin's unique and imperfectly perfect art and jewelry in shops and venues around the 805 area. Currently, she is selling jewelry in Ventura boutique Betty Belts, Carpentaria store Porch, the Santa Barbara Museum of Art gift shop, and the Santa Barbara Botanic Gardens gift shop. To find her fine art sculptures, she has one piece in the WAV group show featured in the government center in Ventura, and she also plans on possibly having either a solo show at the Ventura Artist Union Gallery or a show featuring both her and her husband's fine art together. For more information on anything featured in this article, contact information for Catlin Harvey Blair is listed below.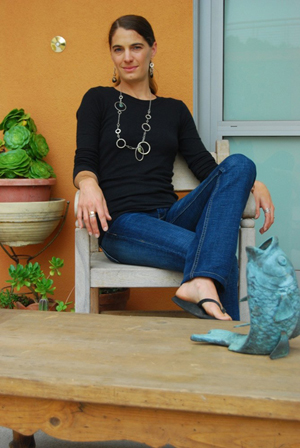 Related Posts
Comments
No comments made yet. Be the first to submit a comment