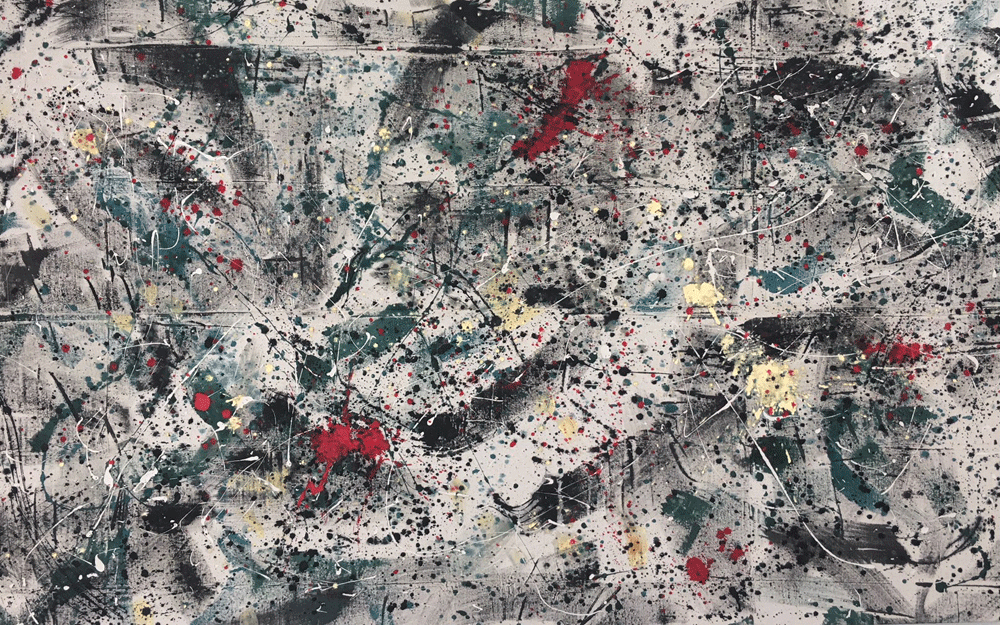 Vonder Gray's exhibition of new work at the WAV is an important show for this artist, the WAV and the greater Ventura art community. Continuing her recent forays into improvisational abstraction, featuring large, sometimes unstretched, paintings on canvas, the new work is more open, expansive, confident, and larger in conception.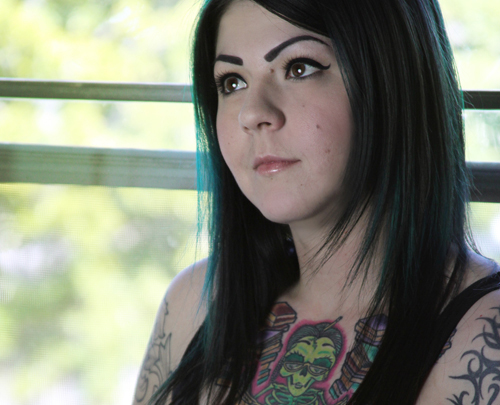 #Throw Back Mondays

(originally posted 10/1/12)
Christina Diaz, 805 visionary, publisher, curator, producer, Renaissance woman at large, has been crossing boundaries and bringing diverse art worlds together across the 805. Her production company, Pistol Productions, has put together a string of strong art shows, primarily in Oxnard and Ventura, bringing together artists and audiences from both towns to the benefit of all. Recent shows curated for the Stoneworks Studios, in the Ventura Avenue art zone, have repeatedly drawn large, enthusiastic, and diverse crowds.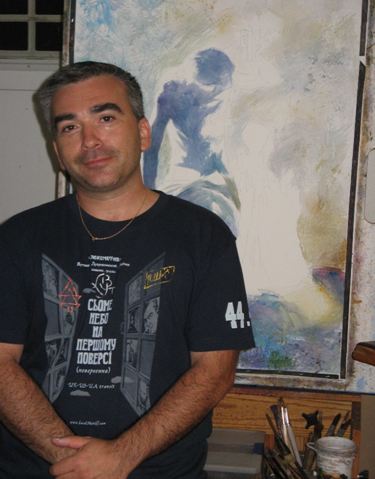 #Throw Back Mondays

(originally posted 7/29/10)
Gregory Radionov is a quiet, unassuming, incredible artist. His watercolors are alive with color and texture and energy: each one tells a story you want to know more about. Thank goodness Radionov paints in series so the story becomes complete.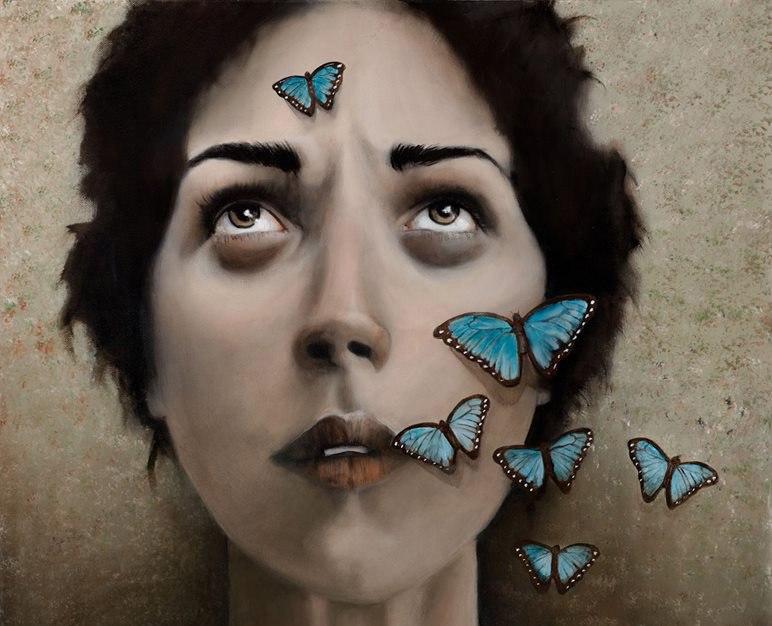 Eye On This Artist
Mariana Peirano
is another artist who I think we should keep an eye on. I don't remember where I first saw her painting "just when it all falls apart", but I fell in love with it. Although the painting is eerie, I love it because the girl in the painting reminds me of a remarkable young woman who is no longer with us named

Chloe Blohm

who I had the amazing opportunity to meet through her mother. Chloe was also artist, and in fact, I commissioned her first painting which graces the top of my staircase. I am so fortunate to have the opportunity to interview the artist of that beautiful painting. Funny how things work out.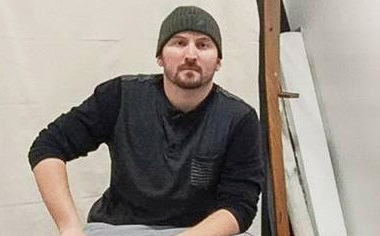 I was really excited to interview Jonas for Society 805 after his name kept coming up when I began asking about artists in the 805 who were good but never seemed to get the right exposure. Something I noticed was that the same group of people were always getting the exposure around town and it was becoming quite boring. Fast forward, I hear about the HUD Ventura, a new artist hub, with a cool hip vibe where they feature artists from all over on a monthly basis, and even better, they also have resident artist studios for LOCAL artists like Jonas Lara.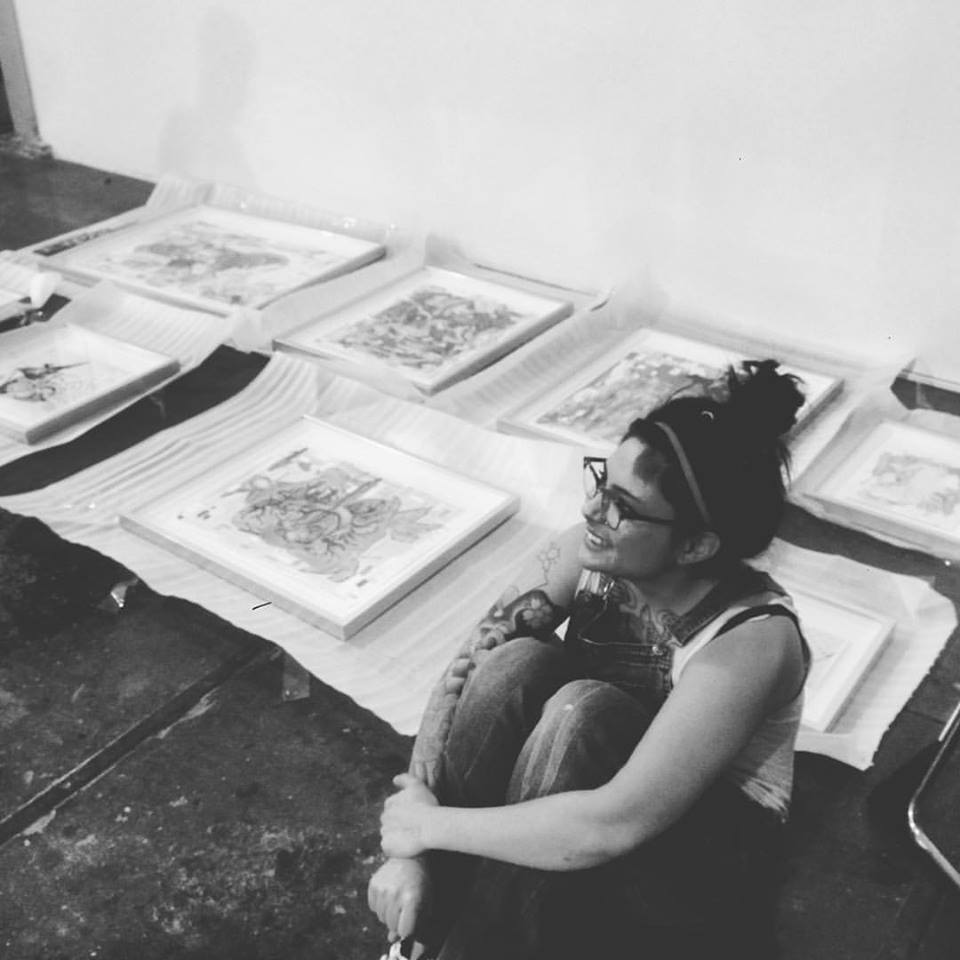 I met Eva Ryan on a very hot Thursday afternoon at her studio that was currently being built, literately the walls just went up that week. She somehow managed to make a little work space amongst all the construction in the middle of her studio. Currently several studios are being built for the resident artists at The HUD Gallery in Ventura. She told me that everything would be done by next week for first Friday, although I had my doubts looking at all of the studios with debris and furniture all in piles. Eva has a very sweet disposition and did not let the chaos of the studio distract her from letting me shoot her while she worked.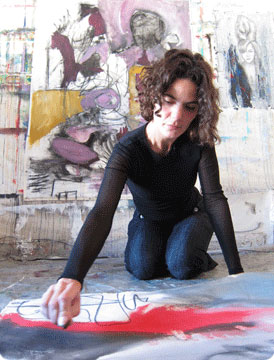 Rima Muna, though she has been living in Ventura for a while, has recently started working in a studio at the Bell Arts Factory with Maribel Hernandez and showing her work more publicly locally. Society805 recently conducted the following interview with Rima via the internet.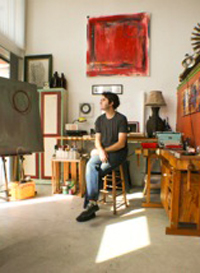 Society805 does an online interview of Nash Rightmer, a young Ventura artists currently living and working at the WAV [Working Artists Ventura] complex at Thompson and Ventura Avenue in Ventura.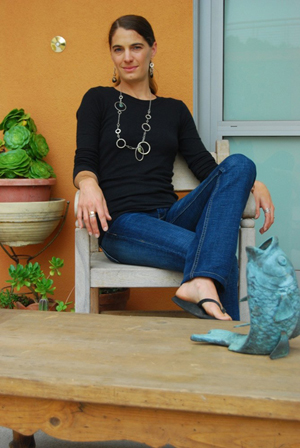 Catlin Harvey Blair: The Interconnectedness of Art and Nature
Catlin Harvey Blair
is a sculpture artist and jewelry designer who grew up right here in the 805 in Santa Barbara, California. Growing up in a positive family that raised her with the aesthetic of seeing beauty as it naturally exists in the world, she found her artistic niche early. She loves to put things found in nature in a different context to make them truly seen. "Some people look at a stick and just see a stick, but it's more than just a stick, it's this beautiful part of nature that fits in perfectly with its environment," says Catlin.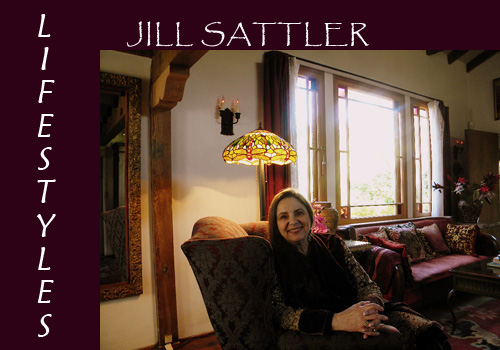 Reposted one of our favorite articles from 2010,
due to a crash a few years ago we lost a great deal of articles & images. F
inally retrieved all of the images to accompany the article. Please enjoy again.
Growing up immersed in art might have shaped the course of Jill Sattler's life. Splitting her time between Santa Barbara and New York, due to her father's Broadway career, Sattler longed for something stable in her art which is why she spent most of her time inside her studio in New York experimenting with paint and enjoying herself.