2 minutes reading time
(463 words)
Artist Interview- WAV Resident W. Michael Bingham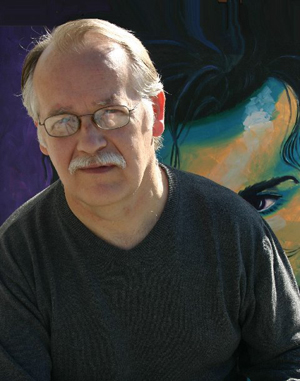 W. Michael Bingham, 57, discovered his passion for art at around 13-years-old back in his Greenville, Ohio middle school. He was in seventh grade and his art teacher was presenting a lesson on how to draw three-dimensionally.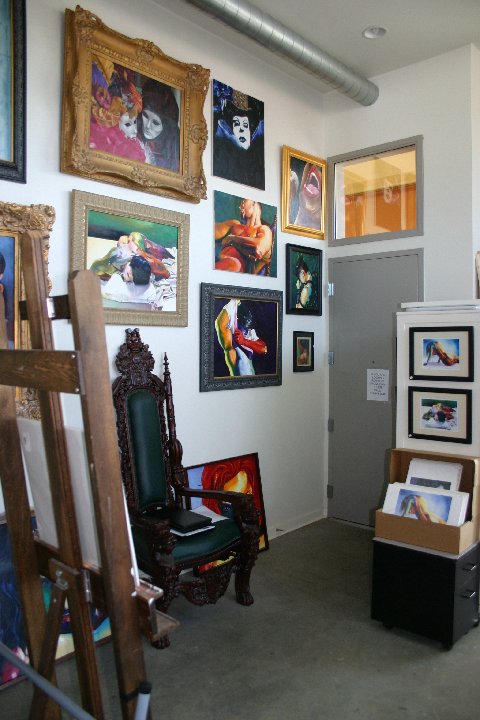 "It just totally fascinated me and I've been doing it ever since," Bingham says.
As of recent, Bingham's paintings feature individuals suffering from deep emotional pain, their face turned away from the viewer. The "Rainbow Collection," he says, was spurred by "frustration," as he grew bored when painting people with their natural skin tone.
"It was becoming very mundane, very photographic -- very boring," says Bingham, who turned to using random colors, like greens and blues, to paint his subjects.
One features a distressed, muscular man. He is hunched over, looking downward, with his hand palming the top of his head. "God Give Me Strength," Bingham calls the piece.
In the "Rainbow Collection," Bingham aims to break down the veneer that masks the despondence that the subjects suffer from. And he is unsure what inspired this theme of his subjects being physically strong but emotionally weak.
Nonetheless, "God Give Me Strength" has influenced people who had been suffering like its subject. Bingham brings up an instance when a man told him that the painting helped him recover from a post-divorce aftermath.

"As an artist, it doesn't get any better than that," says Bingham, flattered.
Despite his affinity with colors, Bingham dubs the shades on these subjects "unimportant."
"It makes people not see a particular type of person or race of a person. It is just a person," he says.
"It doesn't matter what color they are. It all works together -- many different colors in one picture. And I think life is like that."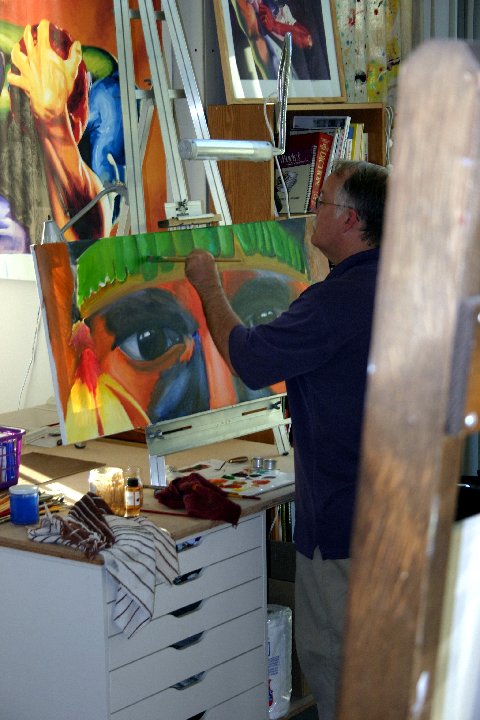 In addition, the subjects in the "Rainbow Collection," both male and female, are nude. He feels this adds to their innocence and honestly.
"It's not like you can tell that this is a wealthy person or this is a very poor person," says Bingham who also aims to hide social class status.
"When you're looking in and you're seeing all the pathos of the person, social standing doesn't mean diddly-squat. I just strip all that away right at the start."
At times, some see his paintings and become turned-off by the nudity, despite its discreetness. Bingham steers clear of informing them on why his subjects are nude, much less dictate their personal interpretations.
"I think, as a person, those people need to grow a little bit," he says.
"Some people are ... forward-thinking enough that they do hang it. And some people wouldn't dream of hanging it. But that's their issue. They have to deal with it, not me."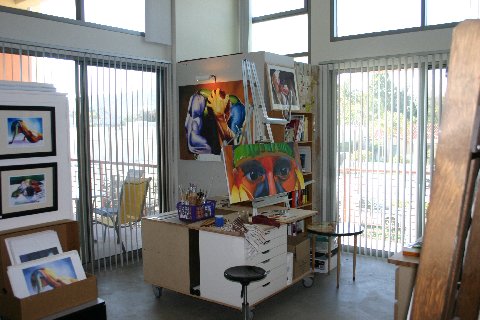 Related Posts
Comments
No comments made yet. Be the first to submit a comment