2 minutes reading time
(449 words)
Buffalo Records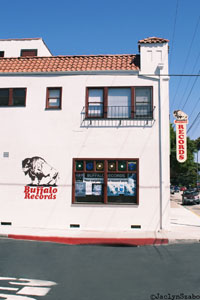 Buffalo Records finds its new home in a white adobe building topped with a Spanish-style roof. When you enter the record retailer nestled in residential Ventura, you may catch a slight, musty aroma possibly emanating from the old vinyls. Flanking the walkway to the register are rows of boxes on the floor, filled with un-shelved "2 for $1" vinyls, the shop's recession special.
Colorful posters advertising live performances, by acts from Animal Collective to Six Organs of Admittance, grace the wall in one corner of the store. Framed vinyls, from JayneMansfield's "I'm in the Mood for Love" to The Beatles' "Rubber Soul," adorn another.
On a Wednesday afternoon, Assistant Manager David Peters, sporting a Tom Petty t-shirt, places the needle of a 1970s Kenwood turntable on to a record. The vinyl's low-fi drone livens the small room, about 25-feet-wide, 40-feet-long.
Meet owner, Eric Kayser, who bought Buffalo Records in October 2006 from his longtime friend, John Healy, who played guitar in the band, Citrus Groove, which was managed by Keyser in college.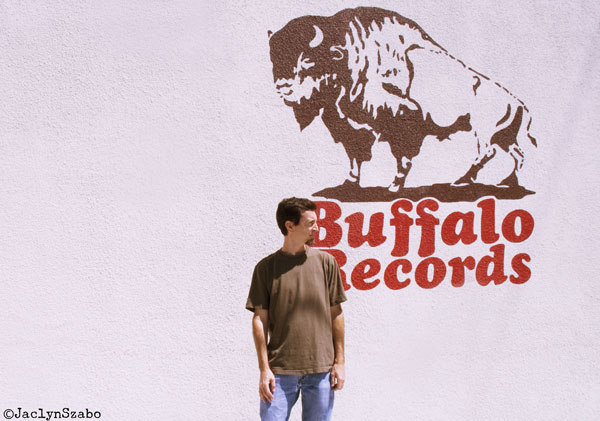 "I … was looking for something music-related to do and just thought it was a good opportunity to try to grow the business," says Kayser, who leads a prolific past in music-related jobs spanning back to deejaying before music directing at KCPR, a San Luis Obispo college radio station, from the late 80s to early 90s.
"It's great that people are excited about records again."
Buffalo Records has not only drawn 40-plus year-olds who have kept their vinyl affinity. Since the store's Ventura opening, it has also seen a rise of generation-x and y customers who have embraced the older music form. Kayser sheds some light on the new current trend that accounts for a significant part of their business.
"I'd say, probably, about a third of our clientele is under 21," he estimates, before reflecting on what he has learned from younger people listening to vinyls.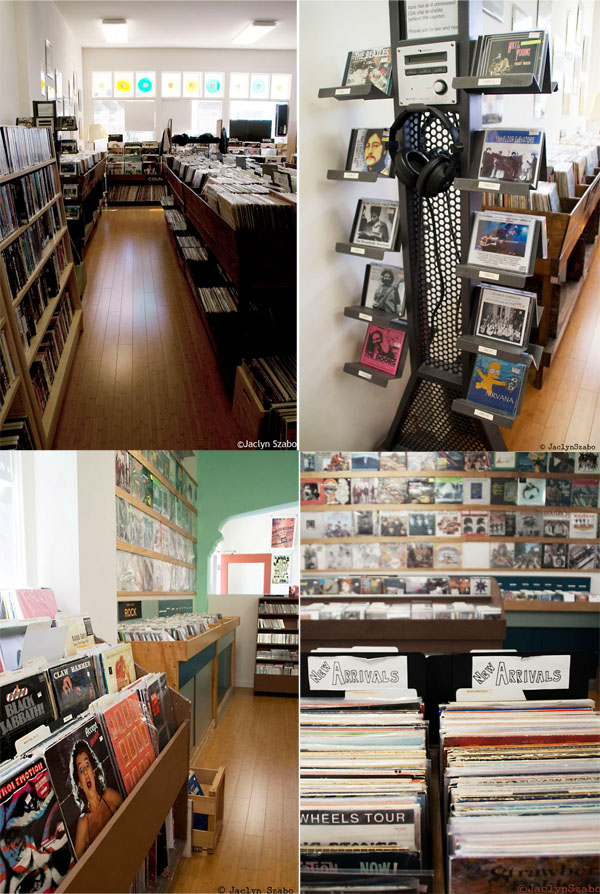 "Everything old is new again. [Just because] it's old for some people, doesn't mean its old for people who have never seen [vinyls] before."
The new demand for records is also evidenced by Buffalo Records' increase in their vinyl inventory. "When I bought the store, we had just a couple-thousand … we have more like ten-thousand now," he says.
Brought up in the age of records himself, Kayser's vinyl penchant boils down to not only their thick tone, but visual aesthetics too.
"The artwork is a lot more interesting," he says.
92 S Laurel St
Ventura, CA 93001
Photographs By Jaclyn Szabo
Related Posts
Comments
No comments made yet. Be the first to submit a comment