2 minutes reading time
(399 words)
An Afternoon with Designer BK Phiilips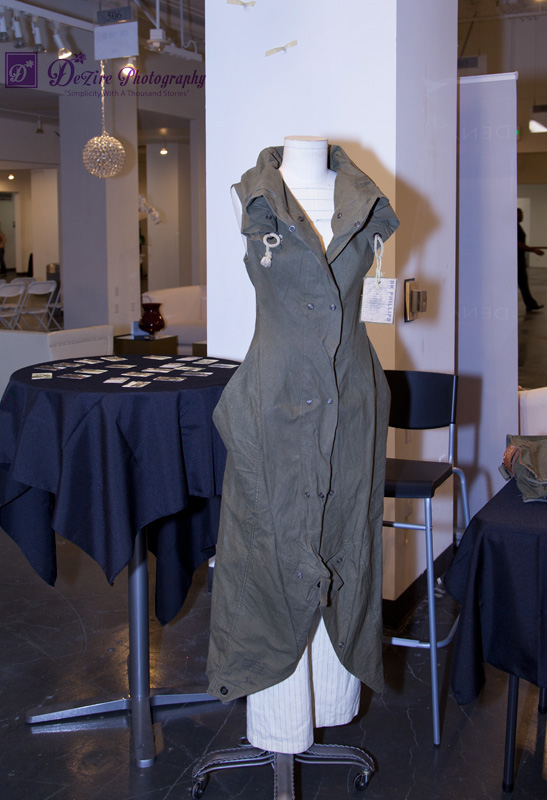 How do you imagine a Friday afternoon in Los Angeles Fashion Week?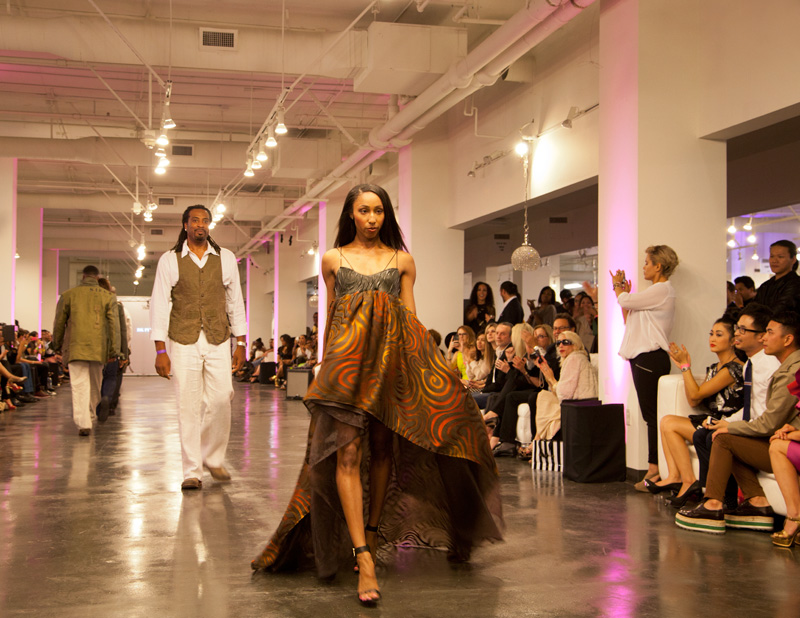 If the first two words you've thought about were busy and crazy, you are on the right track.
Nevertheless, between all those people, models, cameras and photographers, we got to meet some of the top designers of the day, included

Brian "BK" Phillips

.

I had already spotted (and worshipped) some of his creations in the showcased in the main room and what caught my attention the most was that he used military clothes to re-create new outfits. It was something completely new; I've known about using jeans to create handbags, but where does the idea comes from to use military to create apparel?

In the craziness of the day, I got to interview and ask him about it. When I saw him for the first time I didn't expect that big black man to be a fashion designer, and I guess that the proverb "Never judge a book by its cover" comes from situation like that. I asked him where did the idea of using such an original fabric comes from and he answered me that he comes from a military family, both his grandfather and his father were in the army and he was the first and only one to have chosen a different path, becoming a designer. Moreover, he told me that reusing vintage military gear to create new clothes is something abstract, more conscious and different from the conventional fabrics. Next, I questioned him about what he thought about Los Angeles Fashion Week and the difference between this and other cities fashion weeks. He replied that as he had been to New York Fashion Week the previous year, he could compare the East and West coasts mentality. He told me that while New York's was more formal, Los Angeles' ideas of fashion is more "mental" and aggressive.
That was exactly what I saw in his collection: something crazy, that no one would have ever thought about. Yet, the neutral colors made a perfect mix of the creative and the elegant side, making of his clothes something that everyone can wear feeling perfectly comfortable.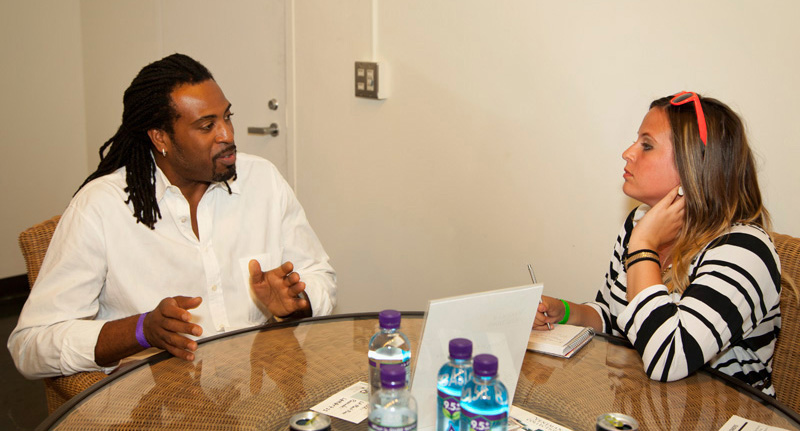 To see the images from the BK Phillips collection please click

here

.
This interview took place at Driven By Designs LA at the LA Mart in downtown Los Angeles, CA.
Related Posts
Comments
No comments made yet. Be the first to submit a comment