5 minutes reading time
(1060 words)
MINAN WONG: A Tale Of Two Cities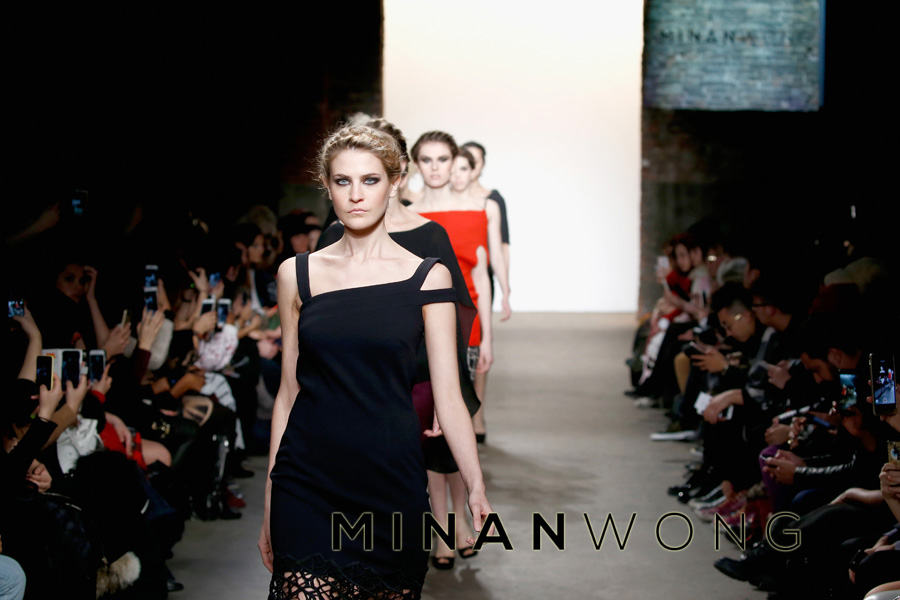 This season I decided not to attend any of the shows for fashion week in Los Angeles, mainly because I feel Los Angeles is still trying to define themselves in this industry (
a story for another time
), and it can be a little chaotic getting through some of the hype. Anyhow, my mind was set… that is until Rhonda Hill from Edgexpo
suggested that we attend one day of shows for FWLA
because the designers "looked to be progressive" for that day. Well that was enough for me to take another look at the designers who were presenting their collections. There was one particular designer's collection I had to see in person after watching their video from New York Fashion Week on the
Runway
and that designer was Mimi Wong whose brand is called
Minan Wong.
I met Mimi just by chance in between sets of shows in the press area. We were passing time talking about the shows and coincidently found out she was the main designer that we came to see. We talked about her experiences doing NYFW at
Nolcha
and how different it was from
FWLA
. She was really excited to see her collection on the runway because FWLA has their own stylist style the models for the runway, which is different from what she experienced during NYFW. She was behind the scenes in New York and was able to oversee every model before they walked down the catwalk. To say that she was a bit nervous about seeing her collection is understandable. I imagine it's like leaving your baby at a daycare for the first time and not knowing if they will take care of your baby the same way you do.
Mimi received her first taste and exposure to fashion a little over 18 years ago when she won the UNESCO and Felissimo International Competition with a coat she designed from a recycled IKEA rug. Her designs were shown at the Louvre in Paris and covered by Women's Wear Daily and The Daily News. Mimi also had the opportunity to work for fashion icon Donna Karan and Eileen Fisher before starting her own brand Minan Wong.
Minan Wong was scheduled to close the set of shows, but for some reason she was the first designer to come out on the catwalk. Right away I could tell that this stylist gave this collection a different spin from what was presented in New York and what Mimi envisioned. In my opinion, it looked like a different collection at times. I believe the stylist was going for a "party girl" feel with the collection to fit in with the LA scene. However, I personally loved how it was presented in New York. It was more for the sophisticated woman not the party girl. It is interesting to see the two versions of the same collection. That just goes to show how great a designer Ms. Mimi Wong is.
I am pleased to share below an interview I had with Mimi Wong.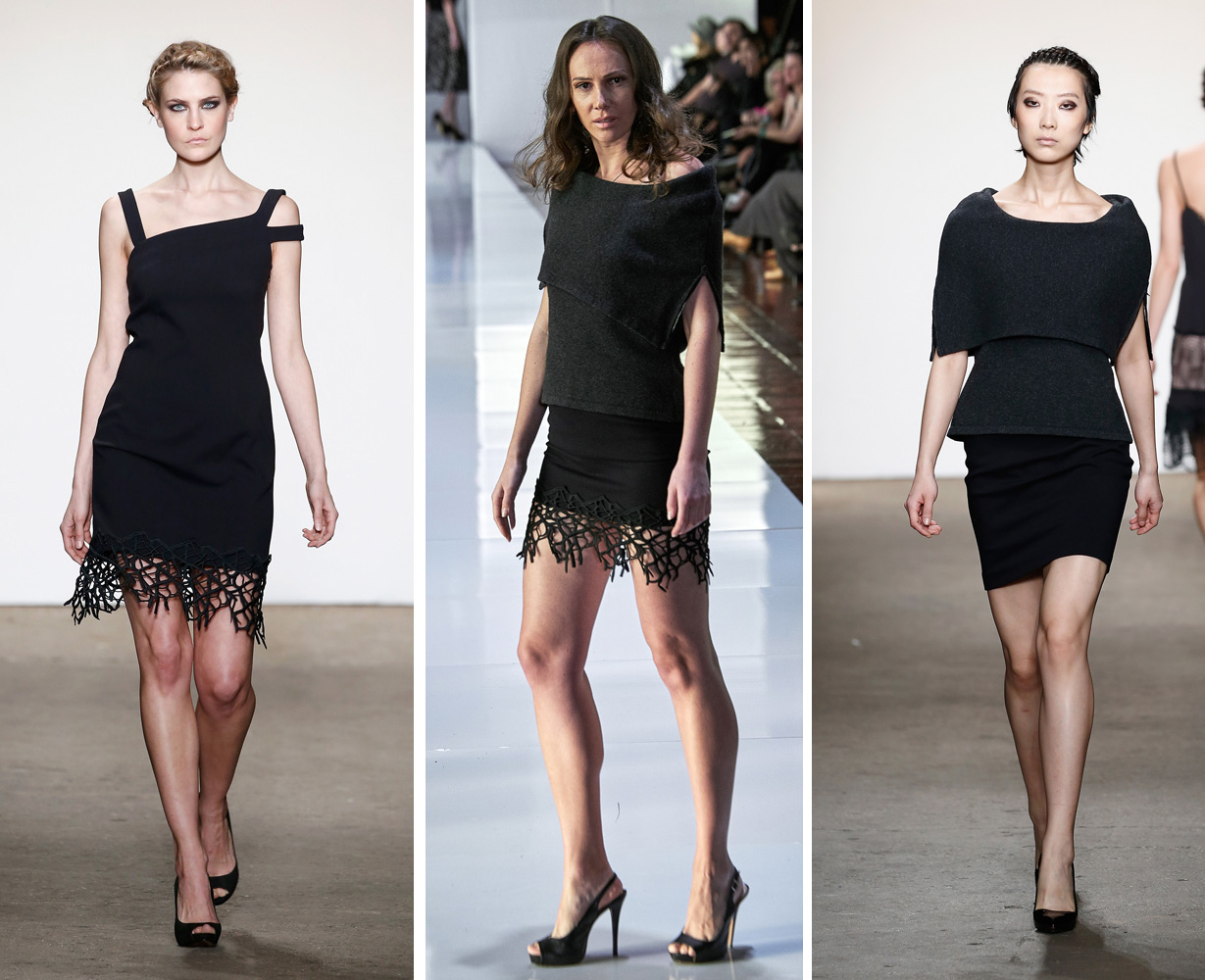 Now that you have two fashion week shows under your belt, how do you feel about the overall experience?
Mimi
- Fashion shows are always exciting and having two is all the better! One in the East coast and another in the West coast. Two very different experiences and exposures.
How different was doing the Nolcha Show for New York Fashion Week compared to FWLA ?
Mimi -Nolcha show was done impeccably and they have been around longer with more experience. With Nolcha, everything was well planned out with press attendees, location, make up & hair, planning, fitting prior to the show, non-stop press coverage etc.
FWLA is rather new and it was a bit unorganized with lots of delays. I thought I was going to close the show as indicated on the schedule but instead, I ended up opening the show? The location chosen was not best suited for a runway show. There was not much press coverage at all which was a surprise?
What would you do differently for each show production if you could have a "do-over"?
Mimi -For Nolcha, the next time around, I would do the evening show with the 20 looks. As for FWLA, I would style the looks myself but it was interesting to see styling from a different perspective.
How was your press exposure in New York after the show?
Mimi -Nolcha press coverage started when I signed up and coverage still continues up until today.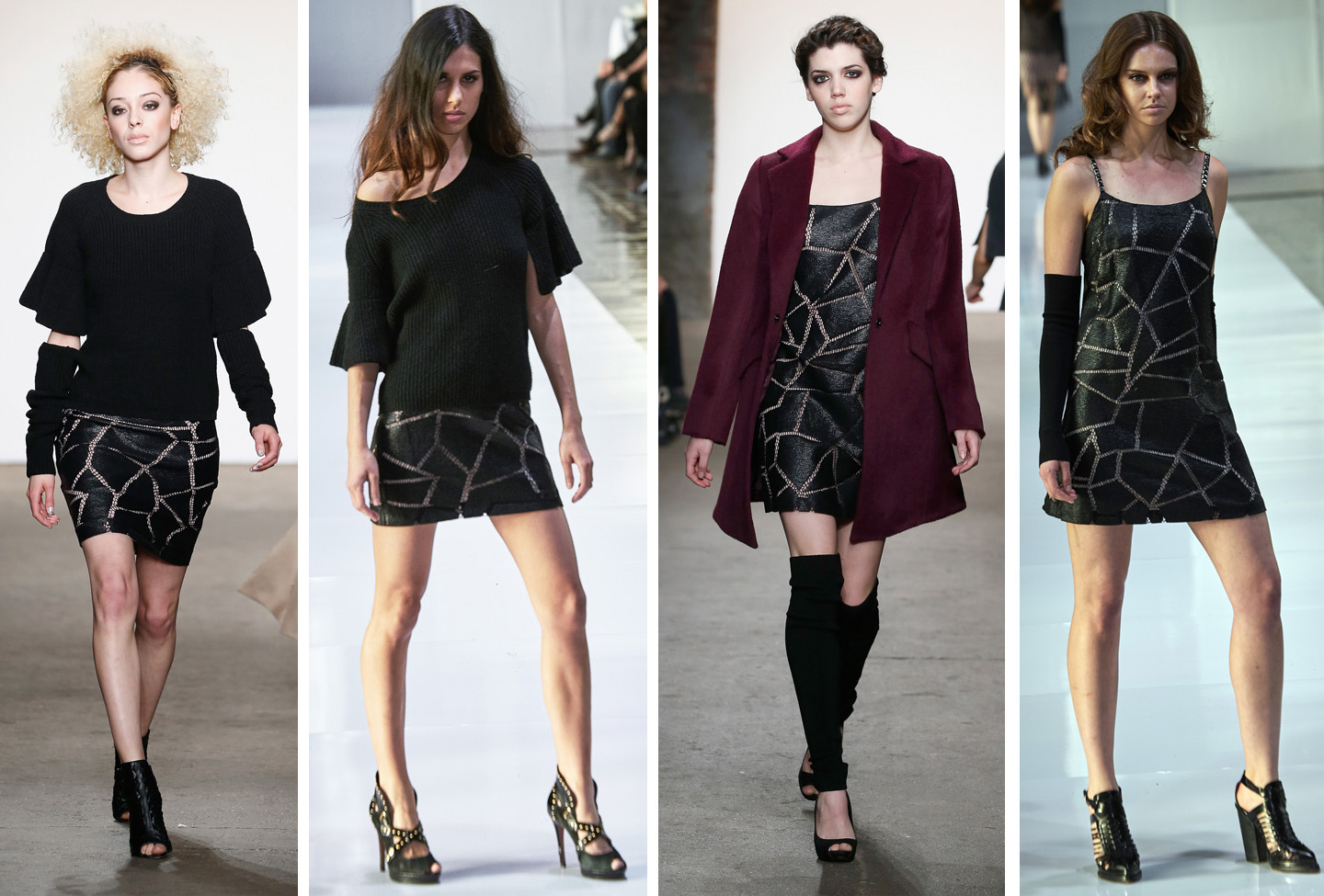 How was your press exposure in Los Angeles after the show?
I hardly see any coverage at all?
What was your favorite moment at each show?
Mimi -For both shows, it was seeing my designs coming down the runway!
Any advice for any designer thinking about doing fashion week for the first time?
Mimi - I would definitely reach out to veteran designers and seek advice prior to investing in a runway show.
Why take the sustainability road when so many other designers don't?
Mimi - I think sustainability is the future and it is also something I am deeply interested in.
I love your
Brand Philosophy
, who inspired you to take this direction or was this something that was ingrained in you?
Mimi - I want to say it is ingrained in me ever since I was little, coming from having very little in life and making something out of nothing or without having to spend money was thrilling and rewarding!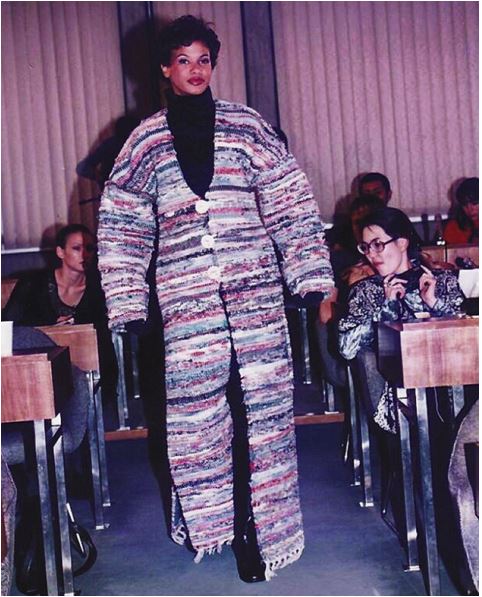 Tell me how in the world did you come up with the idea of make a coat from a IKEA rug?
Mimi - It was a contest for the UNESCO and the requirements were to show the diverse cultures in the world and it also had to be environmentally friendly. Ikea rug as you know is already recycled from old tee shirts and the different colors of the rug reflected the different colors of people on this planet intertwined, mingling with each other. It was perfect!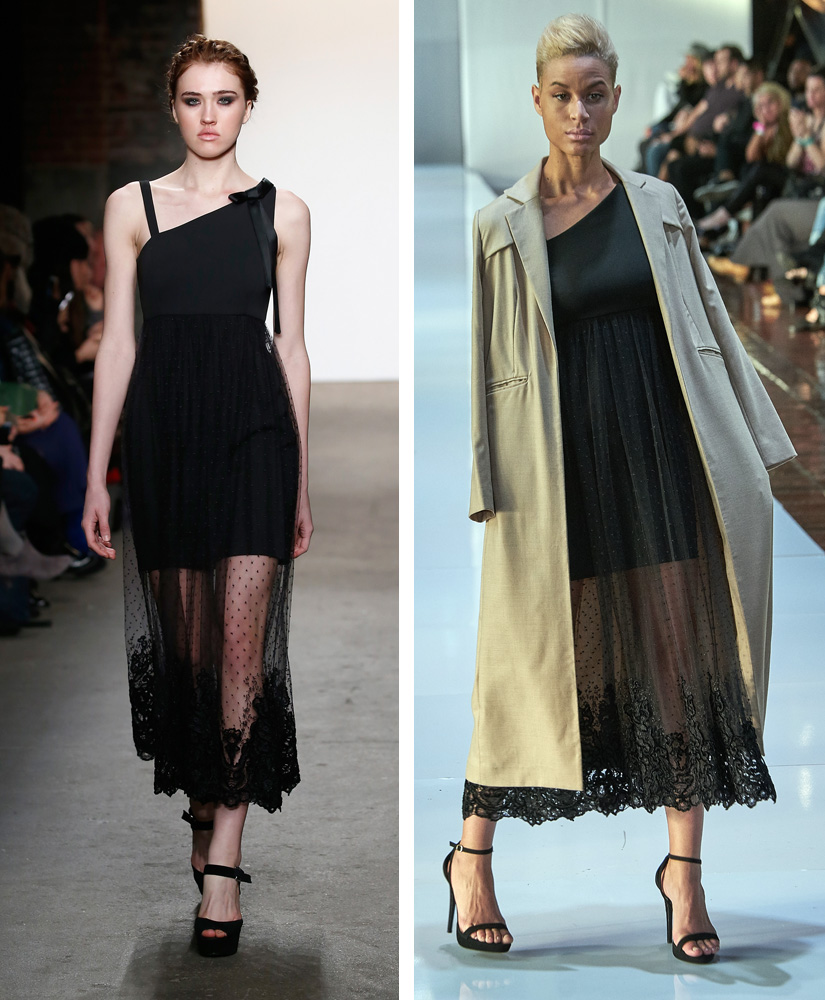 Describe yourself in 5 words.
Mimi -"Take life as it comes"!
To see Minan Wong AW16 Runway Show at NYFW, please click here.
To see slider presentation of Minan Wong AW16 presentation at FWLA, please click here.
Related Posts
Comments
No comments made yet. Be the first to submit a comment