1 minute reading time
(222 words)
Low Glycemic Berry & Nut Breakfast Or Dessert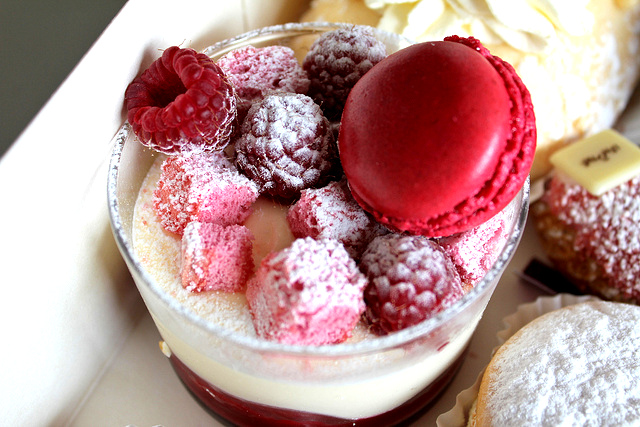 Here is November's recipe, enjoy.
Low Glycemic Berry & Nut Breakfast Or Dessert
In a small saucepan over low heat add 1 cup water and 2 cups whole grain and stir - grain can be either from freshly simmered OR leftover whole grain (brown rice, quinoa or millet are great!). Add a pinch of whole sea salt (Celtic or Himalayan Pink, etc.), and 1 Tbsp any whole fat you'd like: virgin coconut oil, organic butter or ghee. As soon as all the fat has melted, turn off the heat & add a cup or so of any diced seasonal fruit (fresh berries with a squeeze of lemon juice tastes divine, and using thawed from frozen berries works great too). If you'd like more sweetness, add about 6 drops Nu Naturals brand liquid vanilla stevia. Stir everything together & top with fresh raw nuts...YUM! Another great flavor possibility is: 1-2 Tbsp carob powder, ½ cup dried coconut, ½ tsp cinnamon or pumpkin pie spice, a pinch of whole sea salt, and 1 Tbsp grade B maple syrup or 1 tsp raw honey (honey is refined by bees and is therefore pretty high glycemic, so just use a little bit). Stir until mixed well & enjoy warm topped with fresh raw pecans, walnuts, macadamia nuts or almonds. Can you say, "heaven"?


Related Posts
Comments
No comments made yet. Be the first to submit a comment