1 minute reading time
(258 words)
Thanksgiving Recipes : Roasted Brussel Sprouts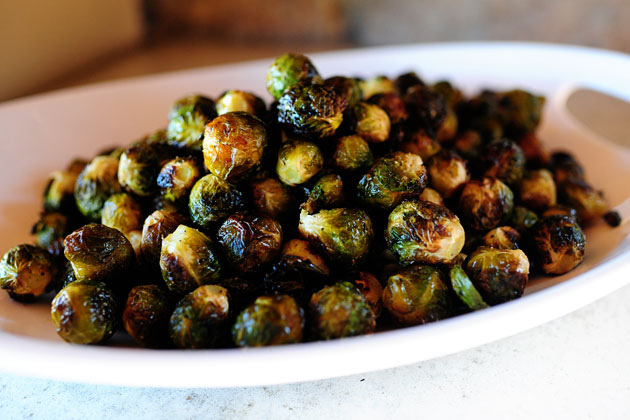 This is a simple side dish recipe that my mother-in-law gave me.
(unfortunately this is one of those recipes where you have to feel your measurements because it is second nature to my in-law)
Brussels sprouts

olive oil

balsamic vinaigrette

fresh diced garlic

salt

pepper
Preheat oven 375

degrees F
Mix all ingredients in a bowl together. Brush brussels sprouts with olive oil and balsamic vinaigrette with salt, pepper, fresh diced garlic mixture. Spread sprouts in a layer in a glass pan . Bake for about 30-40 minutes.
You can also use create this side dish with butternut squash or mixed veggies to include both of these veggies along with onions, carrots, potatoes.
Dr. Nadia Emen, Ventura, CA
image via http://thepioneerwoman.com/
Note from the Editor- Send us your own favorite family recipes for Thanksgiving to share to our readers in the 805, our staff will post a new recipe until Thanksgiving eve in our Food & Wine section. Please send the recipe with your name, and contact information to This email address is being protected from spambots. You need JavaScript enabled to view it. with Thanksgiving in the subject line. Having an image of the dish is appreciated but is not necessary.
Related Posts
Comments
No comments made yet. Be the first to submit a comment