3 minutes reading time
(689 words)
Tips and tricks for fuss-free holiday entertaining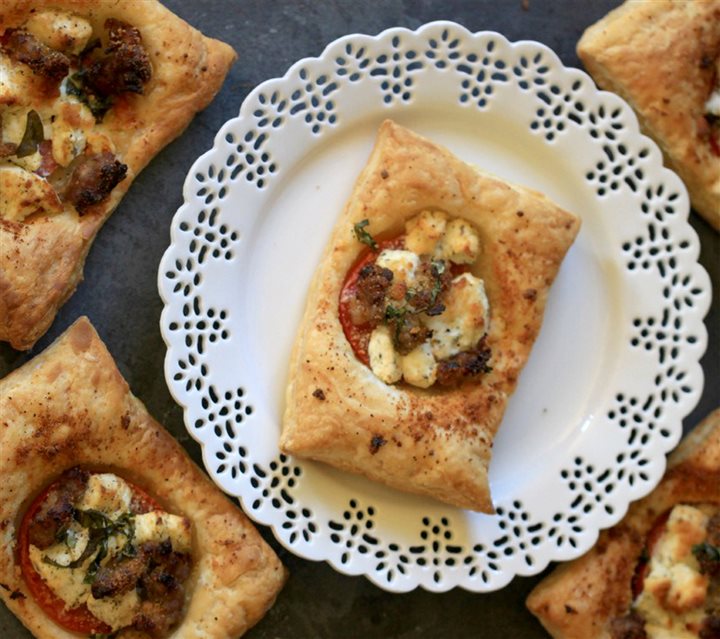 The holidays are a time of celebration, not for stressing about how you're going to feed a room full of hungry guests. Serving fanciful fare in a beautiful setting shouldn't be difficult — just use the tricks of entertaining experts. Here are five low-fuss ways to impress guests with divine dishes and tasty treats.
Warm guests upon arrival with unique beverages
No matter what you're celebrating, toast to good health and happiness by serving a special seasonal drink as guests arrive. No need to create a complex concoction — instead use your slow cooker to create warm beverages that leave a lasting impression. It's easy to whip up a large batch of spicy cider or fruity mulled wine ahead of time so you can spend more time greeting guests as they come in from the cold. Just set out festive mugs or glasses and guests can ladle a serving at their leisure.
Create the ultimate cheese platter
Tempt taste buds and satisfy hunger pangs without much effort by creating a scrumptious cheese platter. From shredded to crumbled and sharp to sweet, Stella Cheese makes a variety of artisanal cheeses so selecting the perfect mix is simple. Simply set out three to five cheeses with different textures and flavors. Plan on 2 ounces per person for an appetizer cheese plate and 4-6 ounces per person if cheese is the main food. Add crackers and other accompaniments like jam, olives and nuts. Learn more at www.StellaCheese.com.
Design a themed dessert tray
The holidays call for a little something sweet to satisfy the palate, but there's no need to spend the days prior to the event blending and baking. Let a fun foodie theme be your guide when selecting a dessert offering. For example, buy a variety of the most decadent chocolates available and set on a silver tray for guests to indulge in. Alternatively, add a touch of class by creating a truffle bar on a stunning dessert tower. These rich desserts are as visually stunning as they are appetizing, and a small amount goes a long way — no cooking required.
Add ambiance with simple festive decor
The atmosphere you create sets the tone for the entire event. Start with a show-stopping table centerpiece. Create a beautiful bouquet of fresh evergreen plucked from a pine in your yard or grab a trio of large vases and fill with shiny holiday bulbs. Add a sense of refinement by using colorful cloth napkins and floating candles in small glass bowls filled with water and cranberries. Finally, set out your best stemware and fun glass charms — then at the conclusion of the party, let guests take the charm home as a gift.
Serve appetizers instead of full courses
It's not always necessary to plan a five course sit-down dinner for your holiday guests. To encourage mingling and merriment during more casual affairs, an appetizer buffet is a mouth-watering option. Plan ahead and use your creativity. A smoked fish draped in lemon wedges and capers makes a beautiful presentation. Add a crudité plate and a signature appetizer like savory Sausage, Tomato & Goat Cheese Tarts and you'll be getting rave reviews from guests young and old. Try this recipe to get started: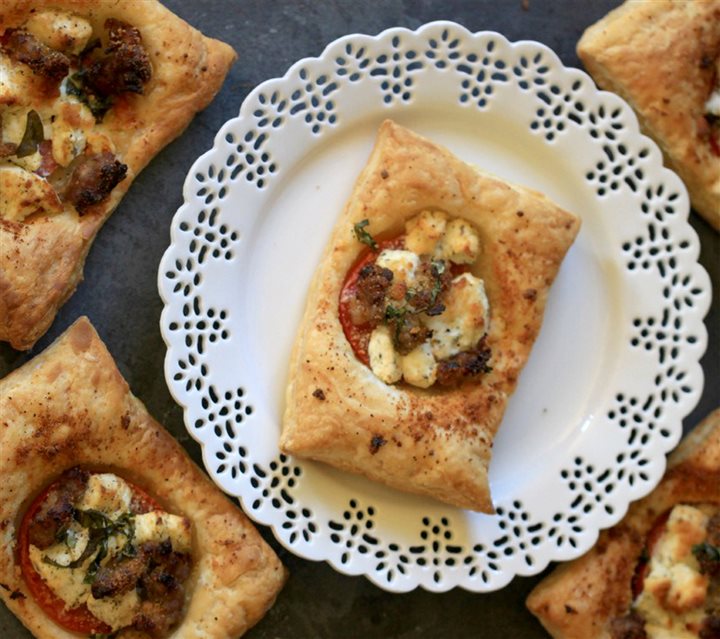 Ingredients:
1 sheet puff pastry dough, thawed
3/4 cup cooked, ground Italian sausage
1/2 cup grated Stella parmesan cheese
1/4 cup fresh basil, chopped
Preheat oven to 400 F. Unwrap puff pastry sheet and roll out so it is smooth. Using a knife, cut puff pastry into 6 equal size squares. Use a small glass to score a circle in the center of each square. This will cause the outside edges to puff up around the center filling.
Place one tomato slice, some crumbled goat cheese and sausage in the center of each square. Sprinkle each square with parmesan cheese and top with chopped basil. Season with salt and pepper to taste. Bake for 20 minutes or until golden brown.
Related Posts
Comments
No comments made yet. Be the first to submit a comment