4 minutes reading time
(819 words)
Jill Sattler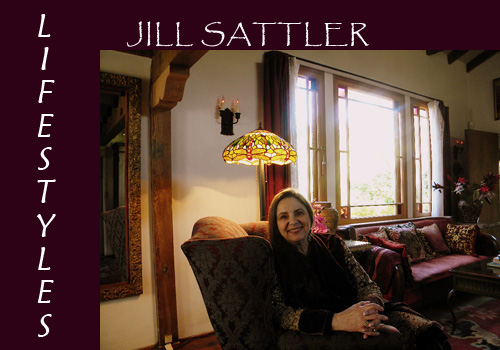 Reposted one of our favorite articles from 2010,
due to a crash a few years ago we lost a great deal of articles & images. F
inally retrieved all of the images to accompany the article. Please enjoy again.
Growing up immersed in art might have shaped the course of Jill Sattler's life. Splitting her time between Santa Barbara and New York, due to her father's Broadway career, Sattler longed for something stable in her art which is why she spent most of her time inside her studio in New York experimenting with paint and enjoying herself.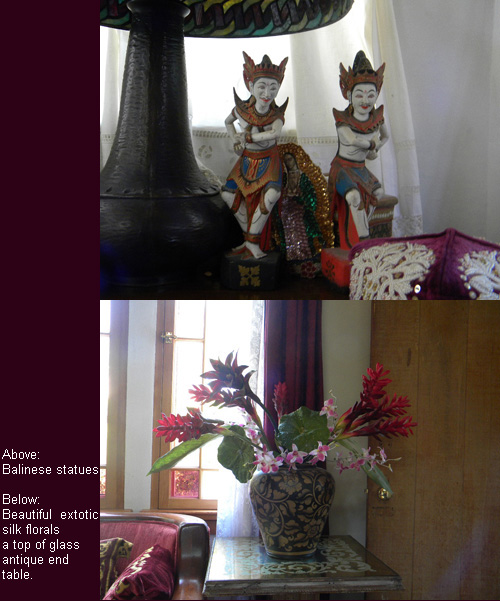 Sattler fills each day with art—whether it be mental contemplation or physical creation. When she was a young girl, her peers would inquire "What do you want to be when you grow up" and her response was repeatedly "I want to be an artist—I already am an artist".
In order to pursue her art career, Sattler attended Chouinard Art Institute in Los Angeles, where she majored in painting. After graduating, her career took off, in several mediums of art.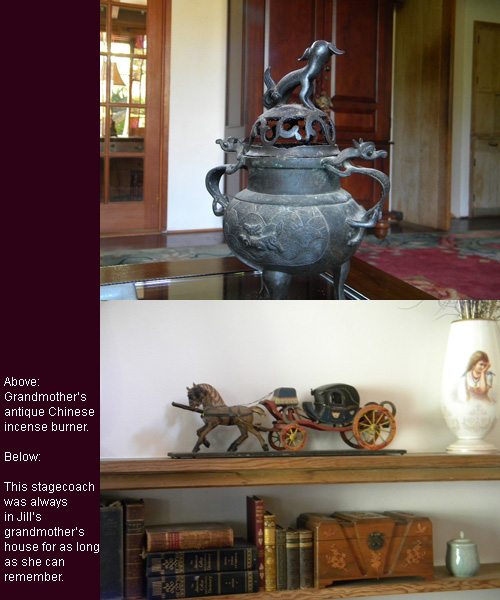 Sattler unquestionably fulfills the description of a multi-media artist. From jewelry design to painting and photography, she makes her mark in each medium with a distinct style and unique concepts.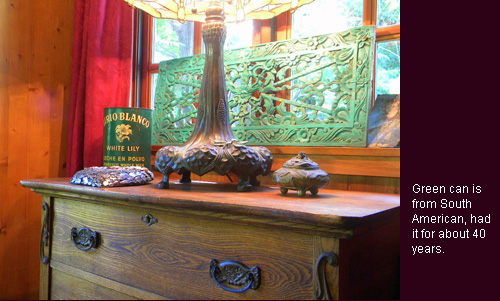 As Sattler began painting, she filled her canvases with realistic scenes—landscapes, nudes, still lives. However, these subjects became dull and she transformed and developed her talent in a different direction. She now describes her work as "free flowing painting and Folk-Baroque". Her lavish brushstrokes and intricate detail combines and contrasts with an earthy and folk feel creating an interesting style unlike any other artist.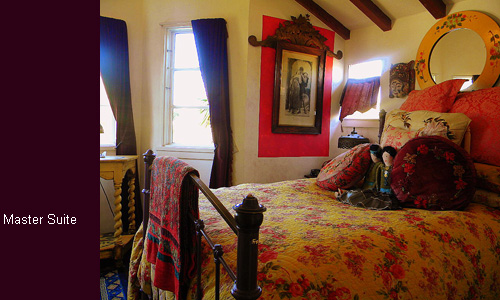 As the viewer contemplates one of her paintings, recognizable objects or ideas may not be portrayed--yet there is something deeper present. Sattler aims to have her paintings radiate a feeling, whatever it may be to that person on that day, place, or time.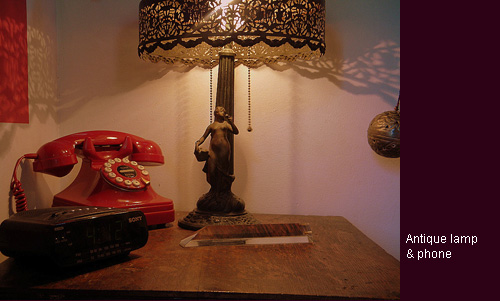 Her beautiful jewelry designs took on a similar theme as her paintings in that they possess an ancient baroque "treasure" quality however when juxtaposed with the simplistic design it pops out toward the viewer. Her jewelry has had quite a positive reaction, especially amongst celebrities and the media. Her designs can be seen in Elle, Vanity Fair, LA Times to name a few. Notably, Cher wore a pair of her earrings to the Academy Awards for Moonstruck (1987).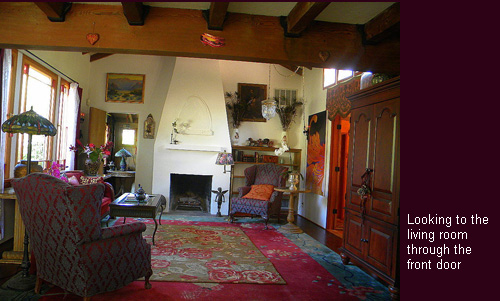 By picking up cameras lying around and simply experimenting and playing around, Sattler discovered her incredible talent with a camera—not a digital camera, but a film camera. Her mere fiddling with a camera produced breath-taking photos that can be attributed to her use of visualization in photography that she also uses in her paintings. The moment her photographs were discovered, she was encouraged and asked by The Carnegie art museum, photo labs, photo stores to begin teaching classes so that her unique photography might be taught to other aspiring artists. She finally agreed to these requests and taught photography for seven and a half years.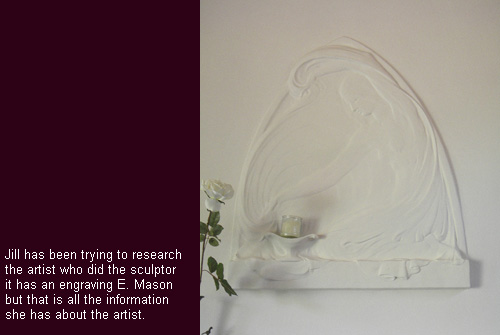 Sattler loves creating and working with her hands however she does not do it simply for herself, but she strives to use her talent to help others whether it is teaching or inspiration to those who are sick or emotionally unstable. Her paintings were described as "spirit calming to the patients at UCLA"—which she believes to be the utmost compliment about her art that she could receive.
Sattler has lived in a unique house in downtown Santa Barbara for 37 years this month. She describes it as the "perfect house", you would never even guess that a bustling city center was just minutes away. Joseph Plunkett, who also designed the Arlington, designed this house--among the few he completed before his early death.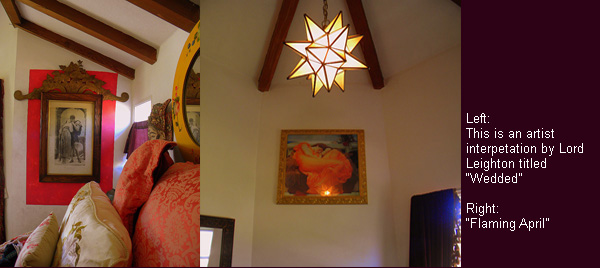 Her home asserts an inviting sentiment especially to a creative spirit such as Jill Sattler. There is a long history of artists that have lived in this home due to its distinct features. An intricate painting of peacocks decorates the front door creating a magical entrance into Sattler's enchanting abode. After a bit of wandering through the house, intricate details such as decorative tiles and relief work on the fireplace begin to make themselves known create a sense of style. The intriguing octagonal shaped master bedroom emits an interesting emotion provoking originality and harmony.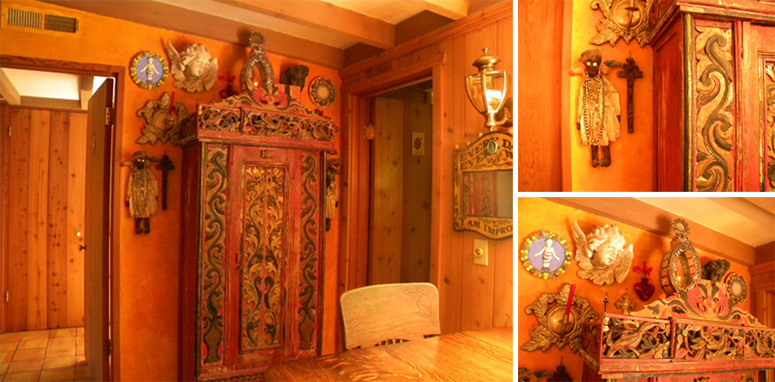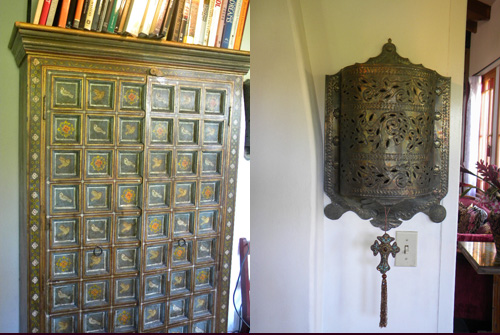 After wandering through Sattler's home, the backyard manifests as yet another pleasant surprise. It has been recognized by the Botanical Gardens due to the very rare China Berry tree—only 1 of 4 in the entire Santa Barbara area. Dwelling amongst the nature generates an artistic ambiance that can be attributed to the fact that a famous violinist and previous owner used to perform violin to please his callers.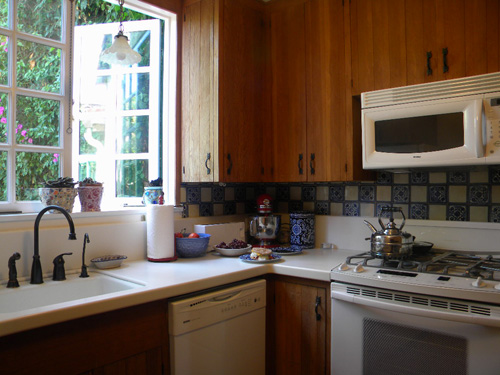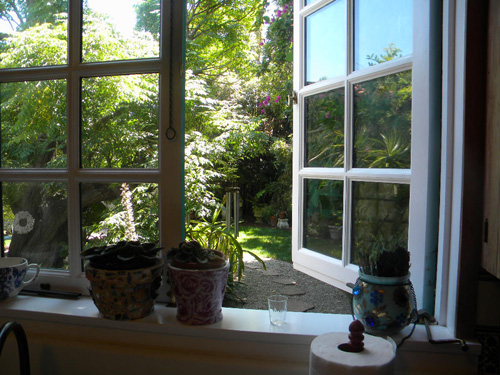 A view into the beautiful landscape backyard.
To view more images of Jill's backyard click

here
photo credit: Society 805's Staff Photographer
Related Posts
Comments
No comments made yet. Be the first to submit a comment