2 minutes reading time
(359 words)
Ventura Wins Arts Destination Award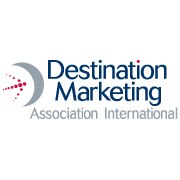 On the 22nd of July , at the closing general session of their 97th Annual convention in New Orleans, the Destination Marketing Association International (DMAI) announced that Ventura, California, along with Miami, Florida, have been selected as the winning destinations for the first Arts Destination Marketing Award for "their innovative collaboration with local art agencies to market their communities as a travel destination."
The selection of Ventura signals a major shift and acceptance of Ventura's expanding role as a regional arts center.
It is significant that Ventura was selected along with the likes of Miami, which is home to the Basel, Miami Art Fair, an international event and one of the most successful and largest Art Fairs in the world. The award will impact Ventura's marketing as an art center and raise its national and international profile as an arts destination for cultural tourists.
The award culminates a long-standing effort on the part of the City of Ventura to support and collaborate with Ventura artists across all media, and to provide a productive and supportive local environment for artists living and working in Ventura. The history of this collaboration has spanned a wide range of activities from the direct purchase of art for the city's art collection to collaborations with arts-oriented developers such as the eco-friendly, LEED-certified, artists' live-work space housing project, the Working Artists Ventura (WAV), located at the corner of Ventura Avenue and Thompson in downtown Ventura.
It is perhaps a fitting coincidence that this announcement comes on the eve of the new Westside Ventura ArtWalk Arts Revolution weekend, at a critical turning point in this event's evolution. The Ventura ArtWalk event was originally started by the City, in part through the tireless efforts and vision of the City of Ventura 's Elena Brokaw, and has now evolved to where for the first time, this year it is not put on by the city , but by the community arts organizations and artists through their own independent planning and fund-raising. The highly successful ArtWalk, is itself a prime example of the kind of cooperation between the city and its arts communities that the DMAI award celebrates.
Comments
No comments made yet. Be the first to submit a comment