5 minutes reading time
(951 words)
Lunchbox: A Beacon of Ingenuity and Dedication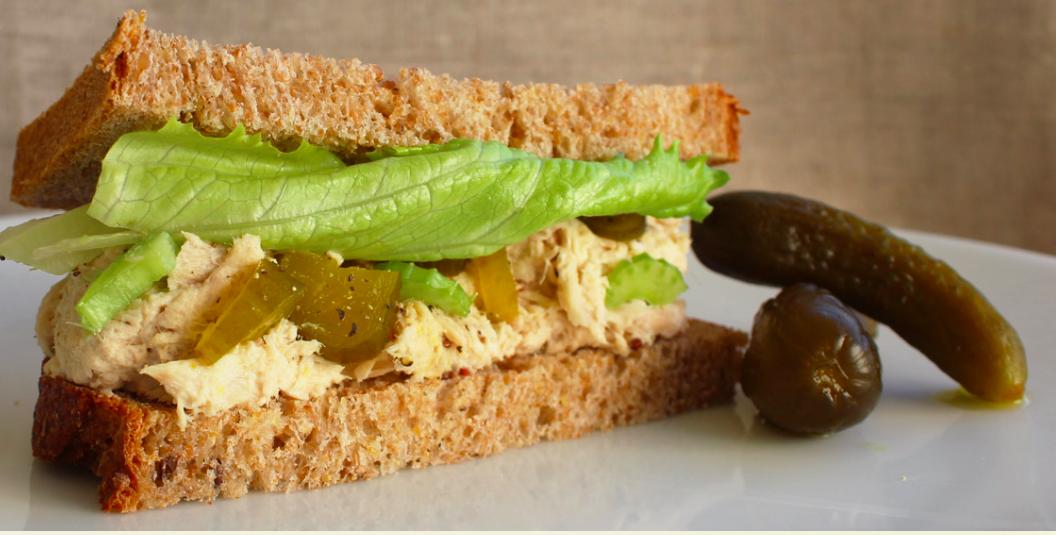 Lunchbox's
story began with Jennifer Shively, a Santa Barbara local whose entrepreneurial vision revolutionized a simple idea that has been around for quite some time. The catering company was founded in 2000, and essentially delivers large-order lunches to businesses in the area. What distinguishes Shively's business from other standard deliverers is her knowledge of both sides of the equation: her passion for food coupled with an innate understanding of her client's world renders her services unbeatable. Even after a kitchen fire in April of 2010, Lunchbox is back and stronger than ever.
Here is an exclusive Society 805 interview where she delves deeper into all that Lunchbox stands for…
SB: I would love to know what inspired the idea behind Lunchbox and how it came to fruition (no food pun intended!)
JS: I started the Lunchbox after having an amazing sandwich in Santa Ynez Valley. I thought, "OMG if I could eat this sandwich every single day - I would." It was a chicken pesto sandwich that Panino made. They totally inspired me to get into sandwiches. Only, I knew I wanted to do delivery. Then I worked by Cottage Hospital so I thought, "If I delivered to this desert wasteland of no food, all of the doctors would order from me for sure-" and that was true. But the orders were small, and it was incredibly stressful to do exact orders. But the doctors introduced me to the pharmaceutical reps and then it was just all about large group lunches. Before I knew it, I was up to 100 lunches every Wednesday. It was crazy. It was like a Lucille Ball show. And then we tried to do soup and that was just an insanely difficult learning lesson!
SB: If you had to explain what Lunchbox does to a person who was totally unfamiliar, what are the main highlights of your business that set you apart from the average restaurant-based delivery service?
JS: As opposed to a restaurant where you order exactly what you want or guess what people would like based on your menu, I try to make things easy for the person doing the ordering for the group. I offer a variety, and everybody loves the salads that go with the sandwiches, so you always can have a salad or a sandwich or both - it's all buffet style. People can text me orders over the weekend or at ten at night and they don't need to talk to me. I just confirm and deal with payment later. We have super reliable communication and use texting and emailing a lot. They feel super comfortable just shooting over an email or text saying "lunch for 20 please on Monday." One of my favorite customers from Cottage Hospital once pulled up alongside me at the light at Carrillo and yelled out - "I need 75 box lunches in two weeks on Friday at 11:30 - can you do that?" And I said "Yes," and it was a done deal. It's really quite personal; I take everybody's needs super seriously and I am deathly serious about being on time. I mean, I am ridiculous about punctuality. I understand that 11:30 actually means 11:25 and set-up is over at 11:30. And it needs to be on time because there are 25 people with a small window of time for lunch. Especially when you deliver to production companies and there are 30 people billing out at thousands of dollars per hour - you can't make them wait; it costs too much money.
SB: As the owner and manager, what is your favorite part of the business? Biggest challenge and biggest reward?
JS: My favorite part of the business is the relationships. I love my relationships with my clients and I love my relationships with my employees and past employees. I am very relationship based. This is a small town so that is important. I love making lunch for people also. I love coming up with new stuff but by and large it's about making lunch - and it may be the same lunch they had two weeks ago but I know they love it that way - for clients. It's personal. The biggest reward is when I get to see people react to the lunch! I am always delivering and running away but when I get to meet up with somebody who loves something or wants to buy it from me and take it home later that is super fun. I feed 150 people a day most days but I never get to see their reactions! My biggest challenge is not being completely stressed out by the time crunch of delivering everything on time - I would love to learn how to be less stressed under pressure. I am frazzled at 11:00, I must say. Then at noon, when it's all over, I'm a total kitten. Everything is mellow, and I am a much kinder driver when I am not delivering lunch!
SB: You guys have been around for a while now, around 15 years if I'm not mistaken - are you hoping to expand or is staying local more appealing?
JS: I love staying small and not expanding. When I look at the numbers for expansion I am just not too thrilled with the challenges of more overhead and more staff. I have wonderful staff but it works because we are all so flexible with each other. If it were a larger operation I don't know if I could be that flexible, but I wouldn't mind having a grab & go counter along with my kitchen someday!
Take in Lunchbox's charming culture on Instagram (LunchboxYumSB) or check them out online, at

www.lunchboxyum.com
Related Posts
Comments
No comments made yet. Be the first to submit a comment