2 minutes reading time
(491 words)
SB's Best Kept Secret: The Santa Barbara Public Market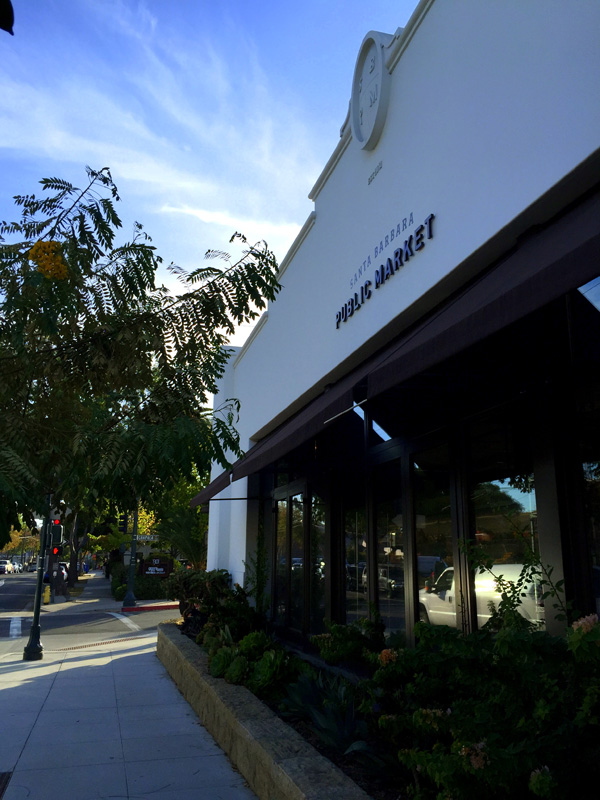 Established in 2012, the
Santa Barbara Public Market
is, first and foremost, a food court. However, it is the best food court you will probably have the fortune of venturing in to, delivering high quality artisanal chows in a space that will enhance any culinary experience with its stimulating aesthetics and ambiance. From Thai fusion and fresh-off-the-boat seafood to delectable cupcakes, ice creams and seasonings, this marketplace is sure to indulge even the most high-standard of palettes.
There is no denying that every venue at the market offers at least one culinary delicacy, but which venues are the real highlights?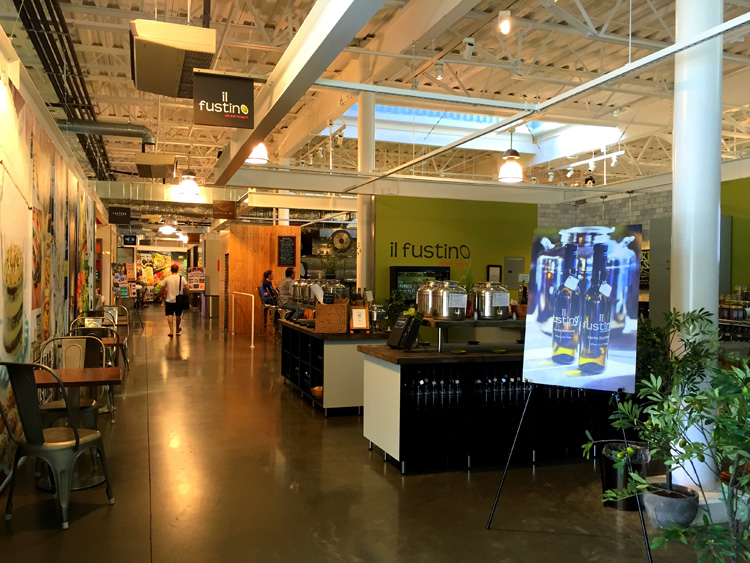 Rori's Artisanal Creamery boasts a list of sweet treats whose ingredients are exclusively organic and local. Its menu features a number of unique ice cream flavors that seemingly intend to make customers' decision processes very difficult. Surely just the names, "Honey Lavender" and "Malted Milk Ball" can stir even the most deep-seated sugar cravings. Shoppers can find even more sweet treats at Enjoy Cupcakes, where bakers take edible art to a whole new meaning. I had the pleasure of biting into both the Chocolate Blackberry Syrah and the Basil Orange Chardonnay cupcakes and was pleased to find subtle sweetness and perfect flavor proportions.
If you are looking for flawless cakes and frostings that adds appealing twists to traditional flavor combinations, look no further.
Moving from sweet to savory, the I`a Fish Market & Café combines oyster bar, fish market, and full seafood restaurant to form an affordable 5-star dining experience that cannot be beat by any oceanfront harbor venue. The calamari, coconut shrimp, ceviche and Fanny Bay oysters are a must. One perk of this high-end seafood joint is its Sunday through Thursday happy hour, where a variety of large plates, oysters and drinks are down to fast-food prices. I also had the pleasure of speaking with the owner of il Fustino, a fine oils and vinegars supplier, who also runs a section of the market. His company also works with completely organic ingredients from the region. A couple long tables house small metal tanks, each containing a different flavored olive oil – watch out though, the Habanero Pepper oil is much spicier than one would think possible.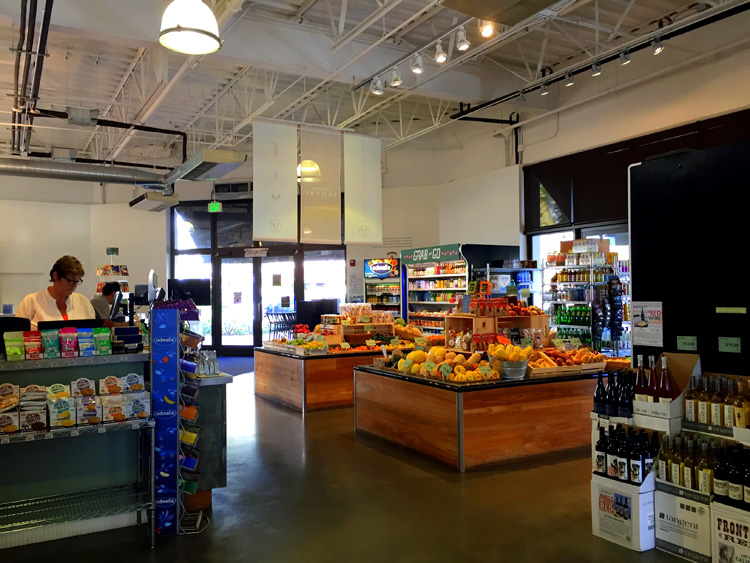 Aside from housing small vendors, the marketplace has dedicated a corner to a specialty foods grocery store that successfully upholds the Public Market mission of staying organic and local. The store puts a contemporary spin on your average grocery runs, as well, allowing shoppers to choose from a wide array of natural, fair trade products. An ideal stop for a quick lunch, post-work snack, or a relaxing Sunday activity, the Market is also helping to establish Santa Barbara's culture. The Santa Barbara Public Market reflects the Santa Barbara that values integrity, promotes a healthy lifestyle and supports local businesses. It is not a place to miss.
Santa Barbara Public Market
38 West Victoria @Chapala
Santa Barbara, CA 93101
805.770.7702
http://sbpublicmarket.com
Related Posts
Comments
No comments made yet. Be the first to submit a comment