3 minutes reading time
(503 words)
Wilderness Course For All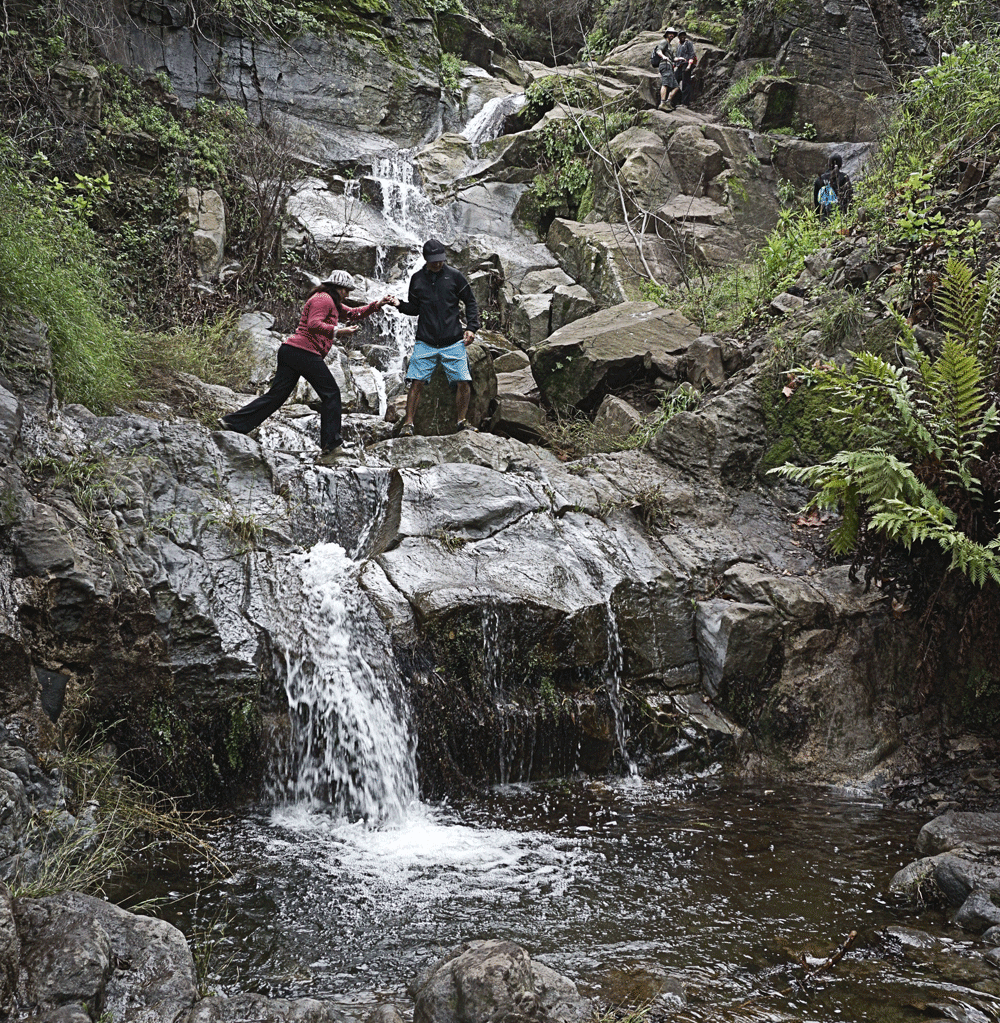 Creek help, Danielson Monument Photo Credit: Cara Pedan
The local Sierra Club's annual Wilderness Basics Course promises adventure, friendships, confidence, beauty, weather, inspiration, knowledge, tasty food and hardy health.
It's all about the Club's ethic of showing people the forests, open spaces, mountains and rivers in a safe and comfortable manner, and you don't have to be a member.
Now in its 9th year, the program runs from February 7, 2018 to March 28, 2018 with conditioning hikes, car camp and backpacks in prime locations in Santa Barbara and Ventura counties.
The course is geared to a wide variety of experiences, ranging from novice to knowledgeable, out-of-shape to out-of- sight. It's for everybody, from teens to seniors, singles, couples and family members.
Last year's classes had a Camarillo woman sign up with her daughter, a Santa Barbara student, a hiker who "wants to take it to another level," an empty-nest couple, retirees, man who wanted to follow his backpacking son, another who "wants to get to know the area," and many who cited simply getting outside in the fresh air.
Classes are Wednesday nights at the Poinsettia Pavilion, 3451 Foothill Rd, Ventura. Outings are during weekends.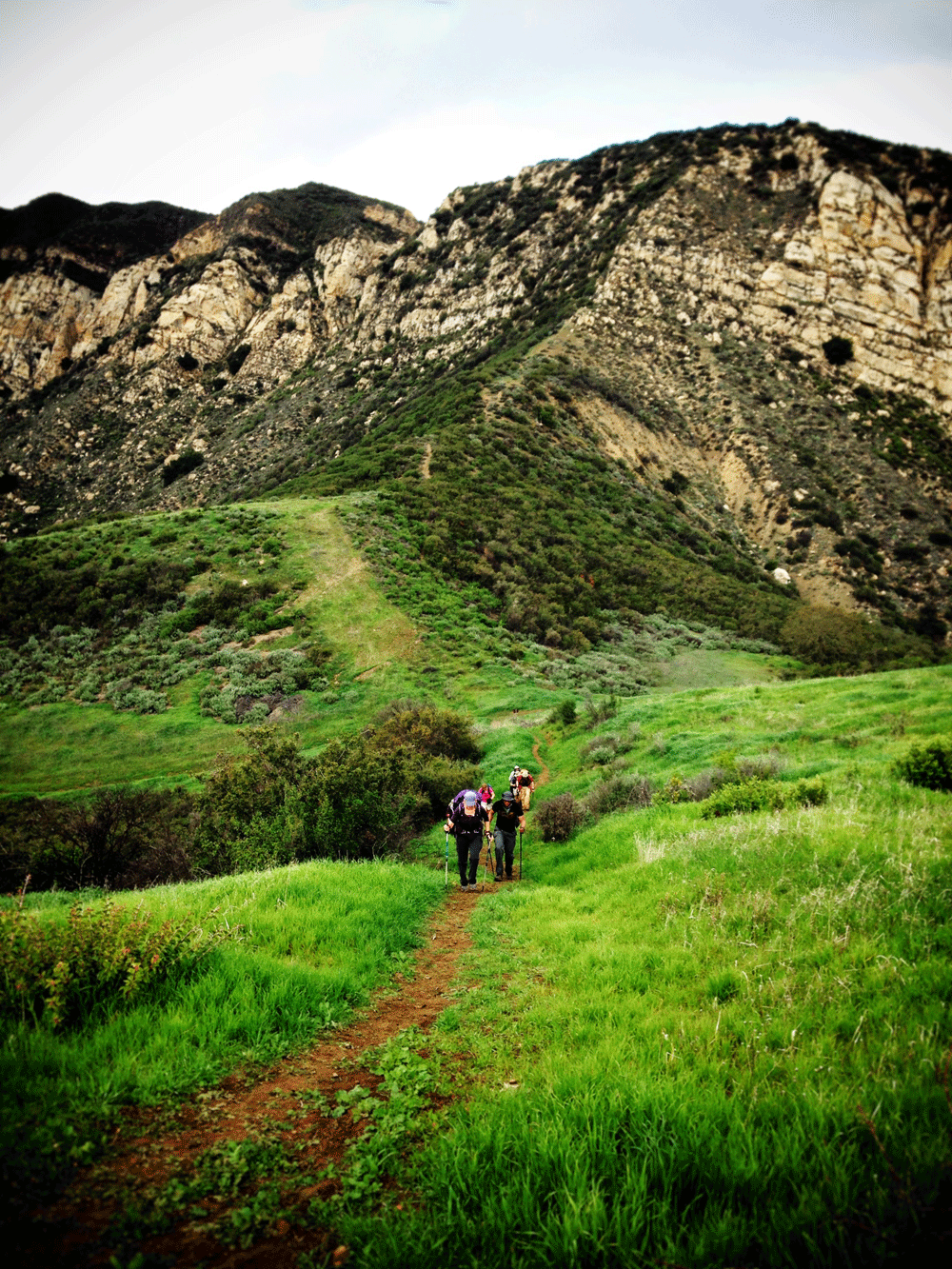 19 Oaks Trail, Photo Credit: Arturo Hernandez
Co-founder of the Los Padres Chapter's WBC, Teresa Norris, took the club's course in San Diego, and became so enthusiastic she went on to become a leader, and when she moved to Ventura County in 2004, she volunteered to help create the popular class here.
"Taking WBC helped me update my gear and lighten my load. When I did that, my trips became more enjoyable and I could hike faster too," she said, and perhaps most important, "I made some of the best friends of my life."
But before she took a WBC course, "I carried an extra pair of blue jeans and 6 liters of water on one trip where I wasn't sure about finding water. I could hardly lift my pack, just like Cheryl Strayed in 'Wild'."
WBC graduate Kristi KirkPatrick said, "It was inspirational, challenging, and so much fun to hang out with this wonderful group of people."
Course content Chair Alisse Fisher emphasized that all WBC hike leaders are trained in first aid and have knowledge of the flora and fauna; the speakers are experts in gear, safety, food, fitness and the new outdoor book has the latest information. Also, course handouts are online for those who may have missed a class or want to refresh.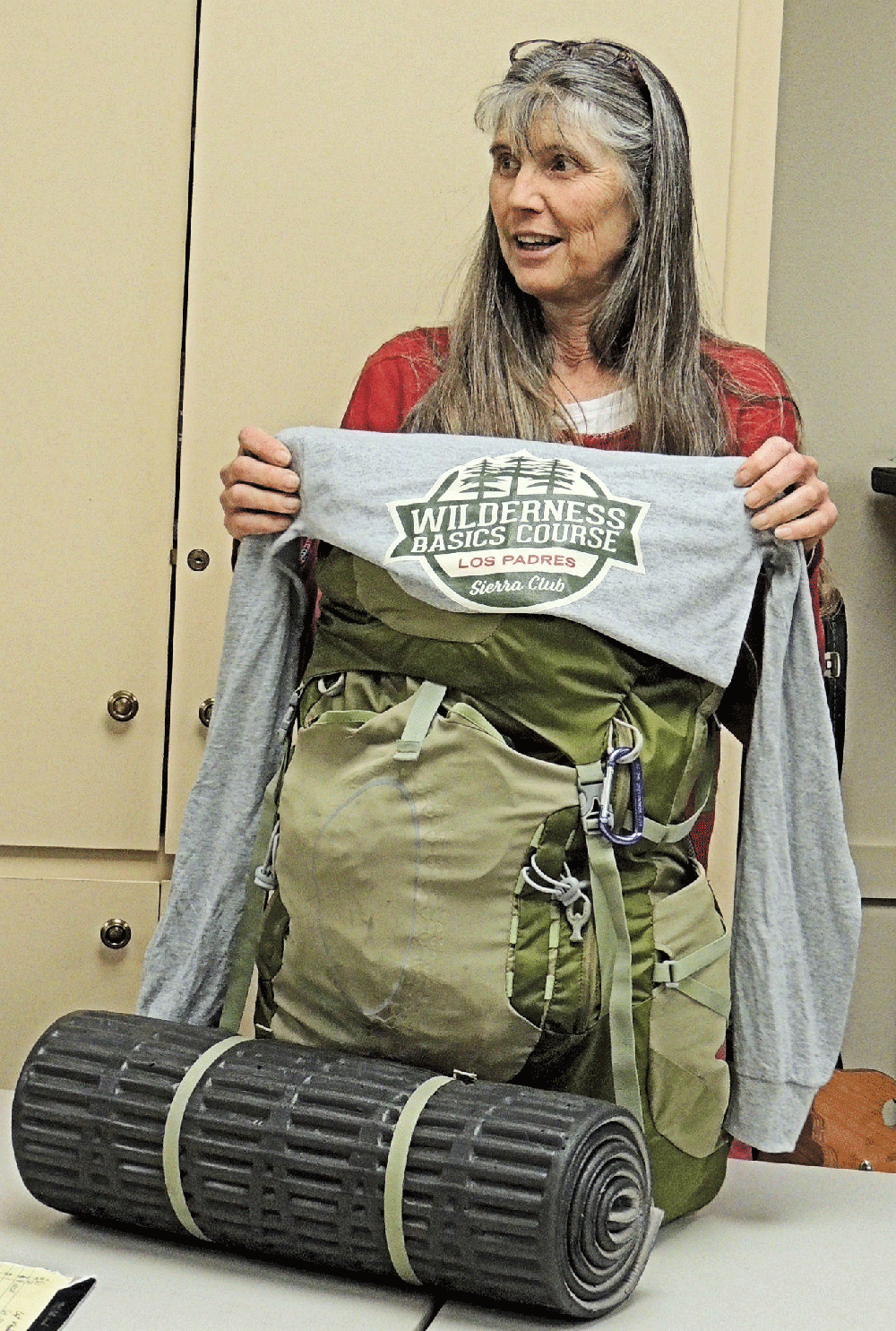 Alisse backpack demo, Photo Credit: Condor John
Last word is from club leader Nina Danza, who posted of "a great work-out today on the trail. Just what I needed. Need to repeat much more frequently. Can I retire yet?"

Early bird prices are available until January 24th and the funds are used to cover expenses. Last year some extra funds were donated to the nine Search and Rescue teams in Santa Barbara and Ventura counties.
Related Posts
Comments
No comments made yet. Be the first to submit a comment