2 minutes reading time
(400 words)
What a Catch You'll Find at Lure's Fish House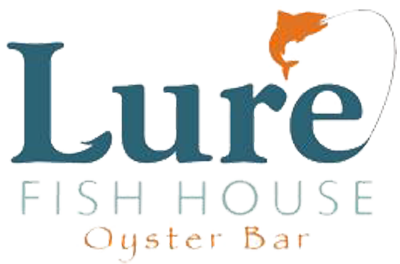 I will start out saying that it's really nice to have a quality seafood place in the 805. That's something Ventura County has definitely been lacking and as word gets out, I know Lure's Fish House will be the number one place people will go when they want seafood.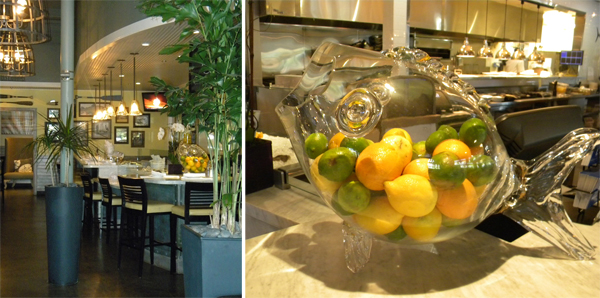 I'm not sure what it is, but whenever you go to a place and it's designated something along "fish house" or "burger barn," you just always expect them to have mostly those things. Well, for me, I thought it was odd at Lure's Fish House they had in house made chips and guacamole. Evan and I LOVE guacamole and despite being skeptical their guacamole wouldn't give us even a second thought, we were very impressed with the jalapeno pico de gallo on top. It made it very original and really brought out a great kick- to-your-mouth flavor we feel everyone should try if they are a guacamole lover like us.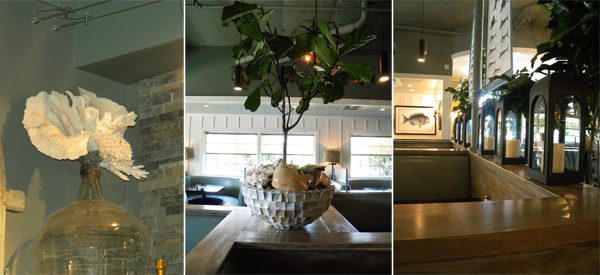 The seared ahi with parmesan potato pancake and wasabi aioli was highly recommended and we can see why. Every morsel of that dish was devoured. Our only regret was that we only got one seared ahi dish and couldn't have our own. The side parmesan potato pancake is unlike anything we've ever had! I could eat those at every meal they tasted so good and I'm not even a big cheese fan!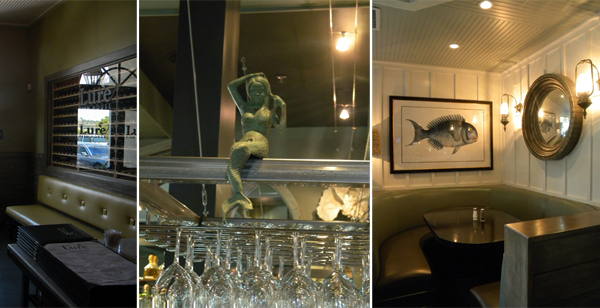 The best thing about eating fish that's fresh and light is that you're never too full to have dessert. We took advantage of that and tried their famous cheesecake drizzled with chambord sauce. The pairing of the sauce with the cheesecake was one of the best we've ever had. Luckily we were able to taste one of their last slices before they ran out for the evening. Our whole evening with every course was outstanding and made quite the impression on us. We are planning to come back very soon and will be sure to try some of their impressive drink choices-talk about a lot of great choices!
CAMARILLO

VENTURA

WESTLAKE

259 W. Ventura Blvd.
Camarillo, CA 93010
Phone: (805) 388-5556
Hours: SUN-THUR 11:30am-9:00pm
FRI-SAT 11:30am-10:00pm

Phone: (805) 388-5556

60 S. California St.
Ventura, CA 93001
Phone: 805-567-4400
Hours: SUN-TUES 11:30am-9:00pm
WED-THUR 11:30am-10:00pm
FRI-SAT 11:30am-11:00pm

Phone: (805) 567-4400

30970 Russell Ranch Road
Westlake Village, CA 91362
Phone: 818-651-6611
Hours: SUN-THUR 11:30am-9:30pm
FRI-SAT 11:30am-10:00pm

Phone: (818) 651-6611

WWW.LUREFISHHOUSE.COM
Related Posts
Comments
No comments made yet. Be the first to submit a comment