2 minutes reading time
(380 words)
Pacific Pride Foundation's Royal Ball 2013
and let the glam begin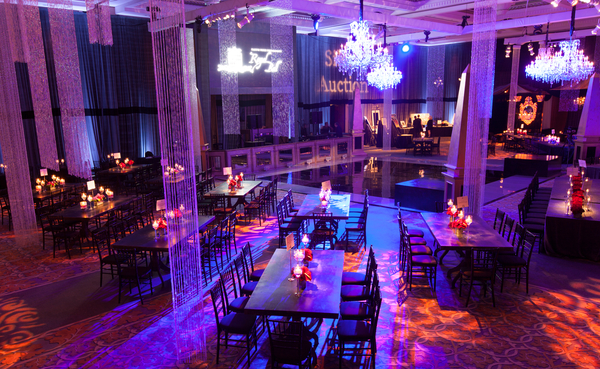 Pacific Pride Foundation (PPF) and Merryl Brown Events hosted the second annual Royal Ball, on April 13th, 2013 at the Bacara Resort and Spa. Honorary Co-chairs included: Actor Neil Patrick Harris and his husband David Burtka, Iron Chef Cat Cora and her wife Jennifer Cora, 20th Century Fox Television's Chairman Gary Newman and his wife LA talent attorney Jeanne Newman, actress Jane Lynch and her wife Dr. Lara Embry, writer/ producer/singer Shaun Cassidy and his wife Tracey, as well as Committee members Rob Lowe, Joanna Kerns, and writers/producers Jeffrey Klarik and David Crane.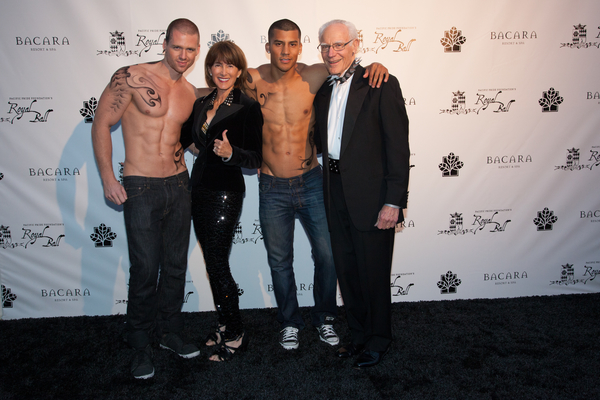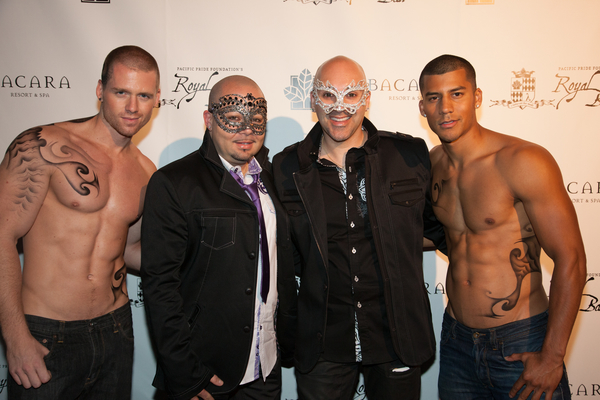 Ralph Barbosa and Shaun Southgate
The fabulous Royal Ball was filled with glamour, opulence, magnificent music and alluring guests, all in support of Santa Barbara's vitally important PPF. Royal butlers served cocktails and delectable canapés on silver trays, while the Royal Court entertained guests. A lineup of dancers, extreme stilt performers and phenomenal torque acrobats, along with acclaimed LA DJ Mike Bryant kept the crowd of nearly 600 attendees dancing until 1 a.m.
(left)

Deja Ré, Queen of Pride

(right)

Ginger Salazar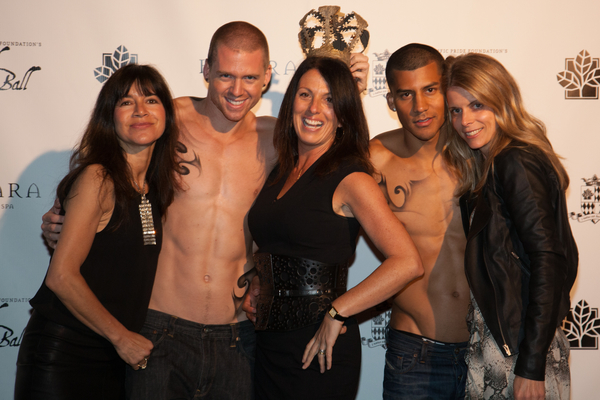 Lisa Boisset, Justine Roddick, Jamie Gumins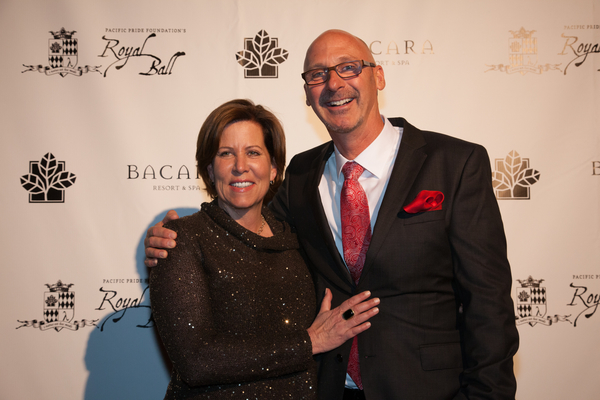 Kathleen Cochran, GM of Bacara Resort and Spa, with David Selberg, Executive Director of Pacific Pride Foundation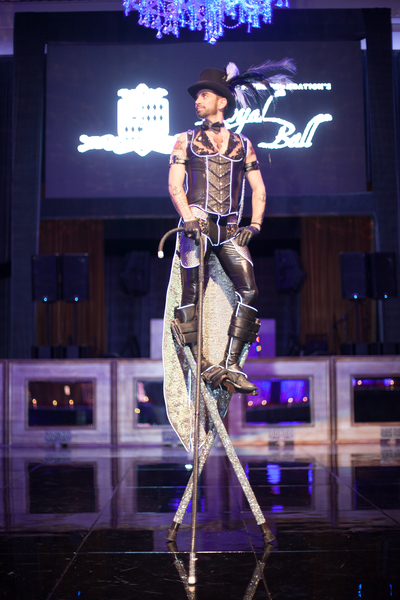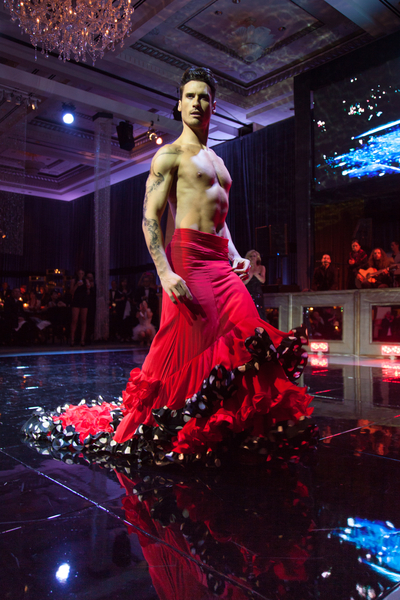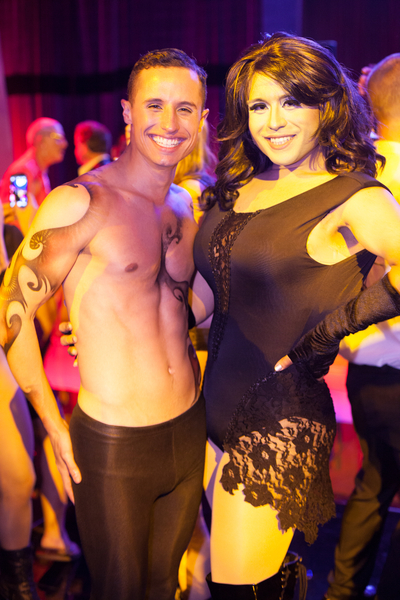 (left) Eros Biox, stiltwalker (middle)

Timo Nunez

(right)

Greg Prieto and Deja Ré, Queen of Pride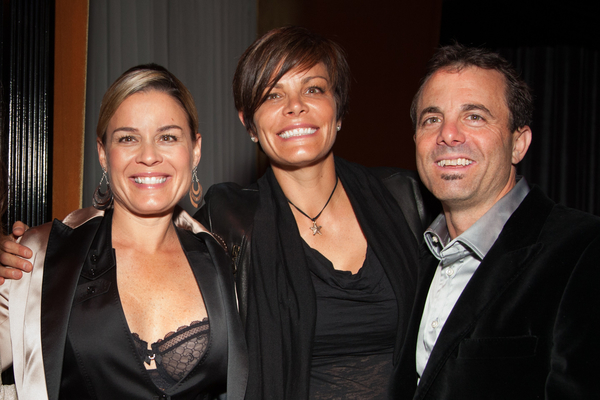 Left to right: Cat Cora, Jennifer Cora, and Eric Kanowksy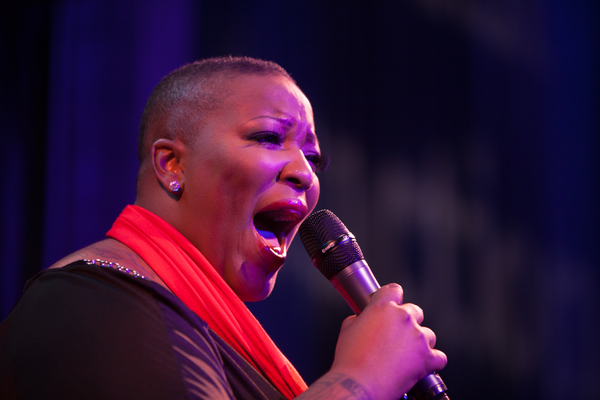 Singer Frenchie Davis performs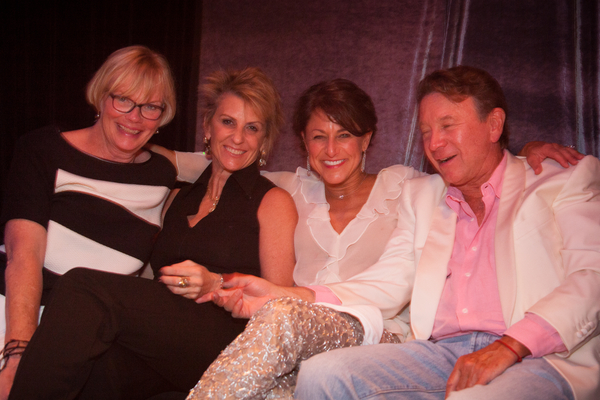 Left to right: Jan Jaffe, Terri Lebow, Julie Kellner and Jamie Kellner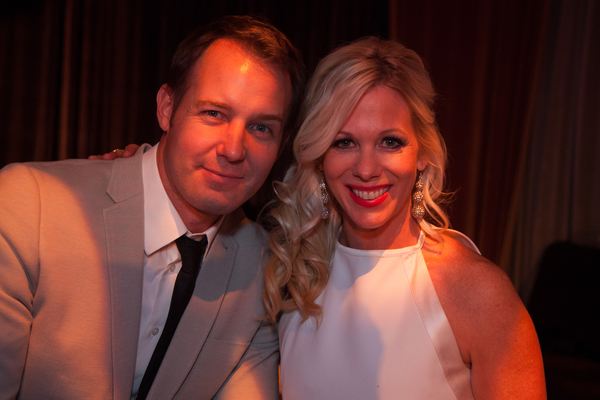 Diego Monchamp and Justine Hamilton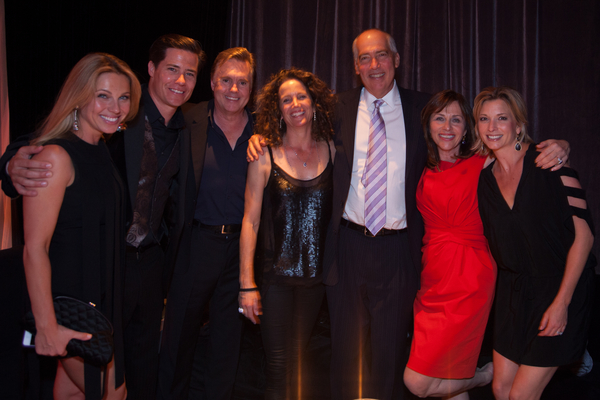 From left to right: Ivana Firestone, Andrew Firestone, Shaun Cassidy, Paulie Firestone, Gary Newman, Jeanne Newman, and Tracey Cassidy
---
For 36 years, PPF has been the only organization on the central coast providing the community with HIV and AIDS services and education, LGBT counseling and recovery services, services for questioning youth, sensitivity training for law enforcement, two food pantries and so much more. In light of the recent, brutal anti-gay hate crime in Santa Barbara, and the alarming rate of teen suicides among gay youth, PPF's work is more important than ever. For more information, visit ppfroyalball.com.
Photo credit: Isaac Hernandez

Past Events for Pacific Pride Foundation
Related Posts
Comments
2
Thank you for showcasing this mind-blowing party for an excellent cause. Great photos, by the way.
Thank you for showcasing this mind-blowing party for an excellent cause. Great photos, by the way. :)
You are welcome! Thanks for documenting this amazing event.