8 minutes reading time
(1611 words)
Psst, did you hear?-October 2017

The Bear and Star, Los Olivos' newest restaurant, continues their collaborative Chef's Table Dinners with Chef Robert Perez and The Black Sheep restaurant on Tuesday, November 8, 2017.
The six-course tasting dinner championing local restaurant talent staged in the Chef's Room blends products raised on the Parker ranch with ingredients and inspiration from Santa Barbara County.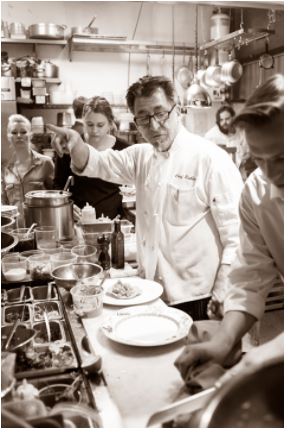 Chef Robert Perez, photo courtesy of The Black Sheep
Dinner begins with Nixtamalized Chilacayota Squash with Roasted Tomato, Lemon Ash, Micro Basil & Chili Oil followed by a course of Santa Barbara Sea Urchin Custard with Box Crab, Vanilla, Coconut, Shiso & Sorrel. Guests next savor a Piccata of Foie Gras with Avocado-Marbled Sushi Rice, Dashi White Soy-Honey Glaze, Green Onions & Toasted Sesame Seeds. The main course is a prized Fess Parker Home Ranch Wagyu Beef Served Two Ways with Braised Beef Cheeks and Pickled Beef Tongue, Duck Fat-Roasted Baby Carrots, Roasted Cipollini Onions & Caramelized Onion Emulsion.
Parker Ranch Prickly Pear Sorbet with Parker Honey & Finger Lime is served for dessert along with a Two Chocolate Torte Marianna with Layered Bittersweet and White Chocolate Mousse, Hazelnut Meringue, Cocoa Nibs & Crème Anglaise.
The Chef's Table seatings are available at 6:30 and 7:30 p.m. Pricing is $79 per guest for the dinner and $50 for optional wine pairings from Fess Parker and other Santa Barbara County vintners. For reservations, the public may call 805-686-1359 to prepay by credit card or email

This email address is being protected from spambots. You need JavaScript enabled to view it.

.


Here are the other confirmed tenants that are opening at The Annex at The Collection in Oxnard.
CHERRY HILLS MARKET the Annex's largest retail shop occupying 850 SF, Cherry Hills Market will sell a variety of premium hand crafted home goods. Specializing in re-purposed, vintage and shabby chic pieces, Cherry Hills Market's unique offerings include seasonal gifts and décor, as well as signature olive oils, balsamic vinegars and spice blends. SUENO JEWELRY STUDIO named after the Spanish word for dream, Sueño Jewelry Studio will sell handmade and custom jewelry designed by owner Emmanuel Garcia. Each piece that Emmanuel creates is a one-of-a-kind creation handcrafted for its new owner. Sueño will also offer repair and refurbishment of vintage watches. SEOUL SAUSAGE, Los Angeles' cutting-edge Korean BBQ culinary enterprise will make its Ventura County debut at The Annex this fall. The catering company - turned food truck- turned restaurant -rose to small screen fame when co-founders Ted and Yong Kim and Chef Chris Oh won Season Three of The Great Food Truck Race on the Food Network. GASOLINA CAFÉ, the Spanish-influenced, moto-themed eatery invites diners to stop in and fuel up with its menu of fresh fare made with seasonal, locally sourced, organic ingredients. The casual breakfast and lunch spot helms from the San Fernando Valley. PANCAKE, a brand-new dining concept, Pancake comes from Gasolina Café's chef Sandra Cordero. TAQUERIA EL TAPATIO the local favorite, Taqueria el Tapatio, will open its 15th location at The Annex. The fast-casual authentic, family-operated Mexican eatery has grown immensely in its 20 year history, sharing family recipes of traditional plates across California, with locations spanning from Los Angeles to San Francisco.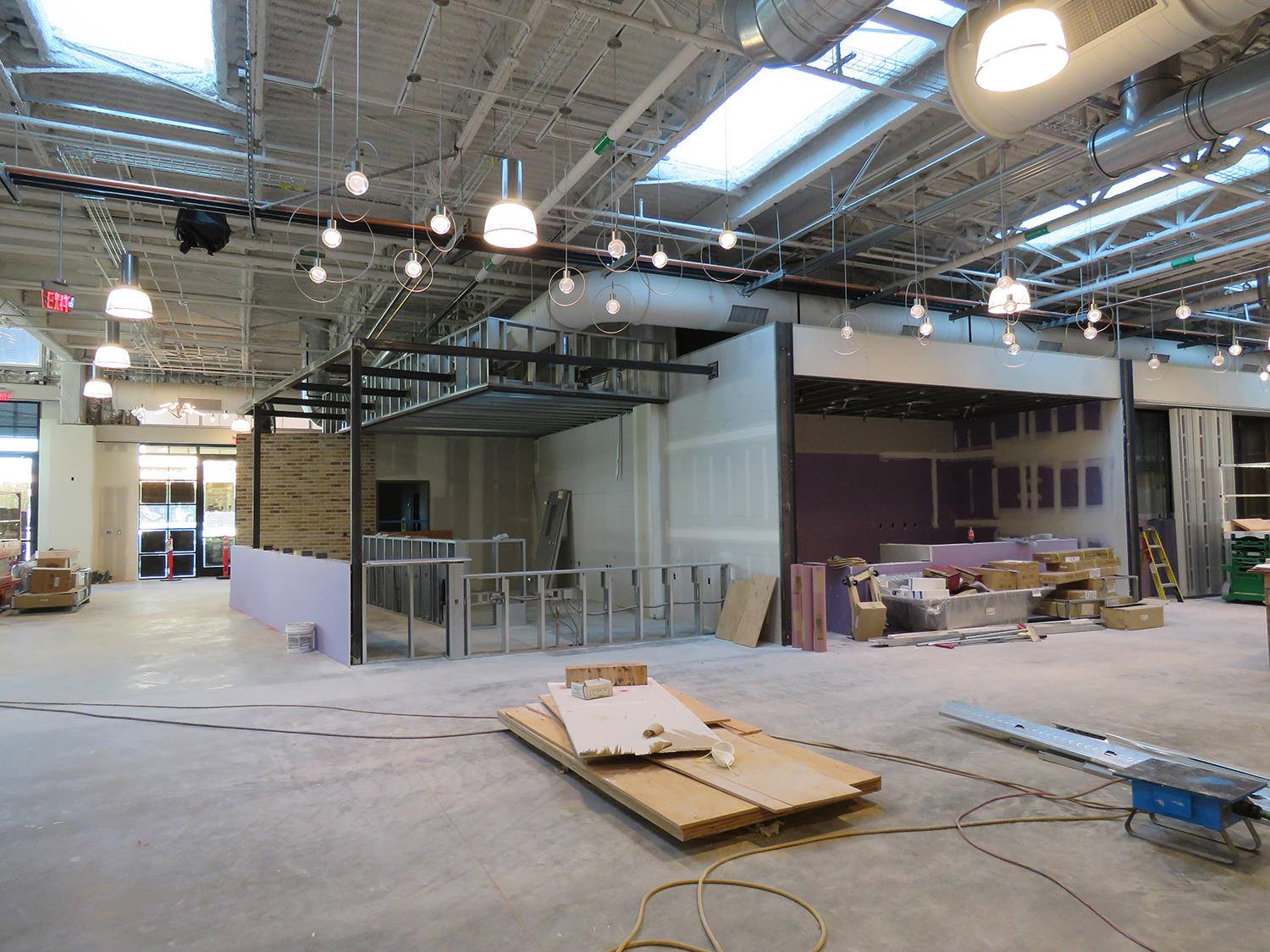 The Annex is coming along, here is a looking on how The Annex is coming along.
We will keep you updated with any additional news about tenants and happenings at The Annex.

And now to a bit of interesting news, click on link to see the latest

health code violators

for Ventura County. You may be surprised who is on the list. Let's hope none of these restaurants are repeat offenders.

We are looking forward to the opening of The Annex at The Collection Riverpark in Oxnard. We did find out that they are aiming for a soft opening around the holiday season. There are currently 12 confirmed new tenants that are opening at The Annex, here are 6 and we list the other confirmed tenants next week.
The first tenant is Scratch, Ventura County's #1 food truck for three years running, will open its first brick & mortar location at The Annex. Scratch will stay true to its mobile roots by offering local farm-to-table fare that highlights seasonal meats, cheeses and produce. Scratch will be open for breakfast, lunch and dinner. Ragamuffin Coffee Roasters will serve responsibly sourced, handcrafted coffee roasted and brewed onsite providing customers with the highest quality morning boosters known to man. Customers will also be able to get their caffeine fix with Nitro cold brew on-tap, along with batch brew, espresso and fine teas. Love Pho Café, a Ventura County favorite with locations in Camarillo and Newbury Park, will be serving its Vietnamese noodle soup and famous bánh mì sandwiches, as well as spring rolls, noodle bowls, and milk tea with boba. With one of the best tap lists in California, Bottle & Pint's second location will feature craft beers from around the world. Guests can sit indoors or outdoors while enjoying the revolving list of brews and dining on fresh food from Scratch, Love Pho, Wok to Walk, and other restaurants within The Annex. Afters Ice Cream, home of the "milky bun," will quickly become a late night favorite. Open every night until midnight, Afters serves handmade ice cream sandwiches on soft, doughnut-like buns – a perfectly, decadent treat after seeing a movie at Century Theatres or a show at Levity Live. With an easy to understand menu, The Blend, serves up healthy, raw smoothies and açaí bowls using locally sourced organic ingredients.

We heard if you are looking for an amazing happy hour in Camarillo, RELM Wine & Beer Bistro is the place to go. Their happiest hours are Tuesdays through Fridays from 4:00 to 7:00 pm, Join them for $7 glasses of select Red, Rosé and White wines + $1.50 off craft beers and 20% off selected menu items with the HH symbol.
RELM Wine & Beer Bistro is also becoming known for the hot spot to listen to live music. This Friday, October 20th at 6:30 pm, soulful jazz R & B artist Ernie Towler is back again. On Saturday, October 21st enjoy the sounds of Nate Latta at 6:30 pm while also enjoying beer, wine and good eats!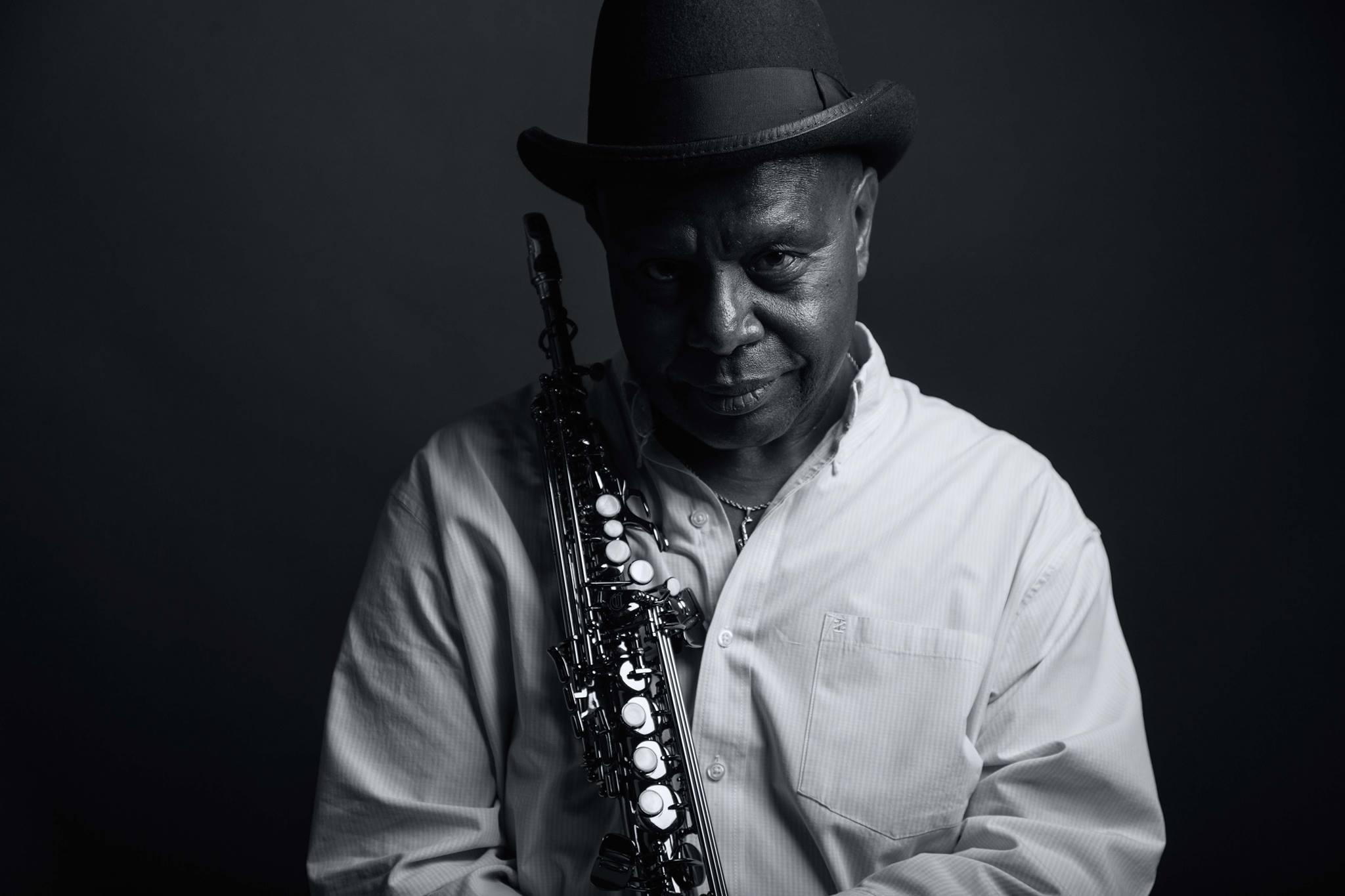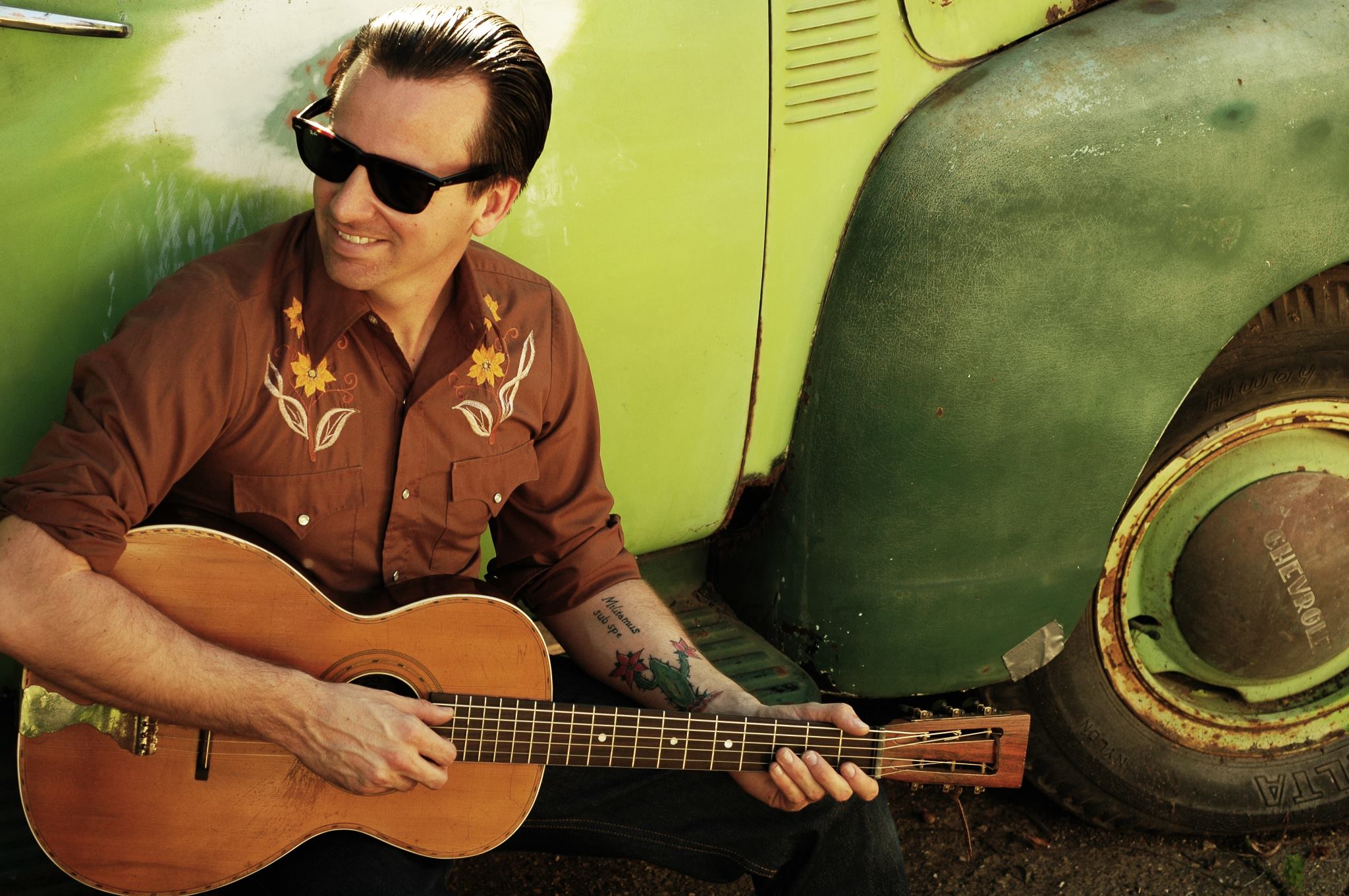 Summer is fading, but autumn in Los Olivos is glorious. The Bear and Star, Los Olivos' newest and most talked about restaurant, continues their series of special events with Movie Night in conjunction with the Fess Parker Wine Country Inn. The starting line-up includes Princess Bride, Dances with Wolves, Forrest Gump, The Man from Snowy River, True Grit and Davy Crockett starring the beloved Fess Parker.
Every Thursday night beginning October 12, 2017, The Bear and Star will screen classic films on the Garden Patio featuring a fourteen-foot screen with digital surround sound. Cozy blankets and complimentary popcorn are provided by the restaurant, and the complete menu from The Bear and Star will be served at the bar throughout the evening. Movie Night will continue through November 17, 2017, with plans to extend through the fall and winter season. Movie Night is from 7:00-9:00 p.m. on Thursdays and is free to the public. Seating is limited and on a first come first serve basis; low profile chairs welcome. www.FessParkerInn.com www.TheBearandStar.com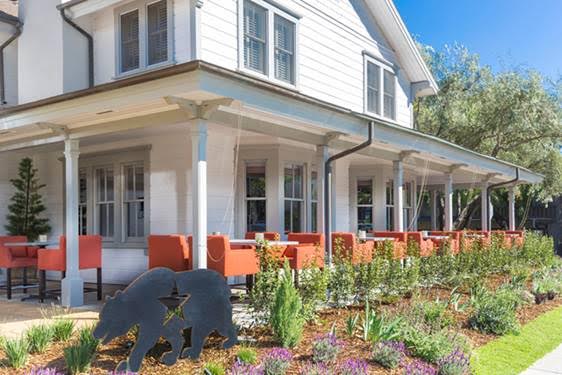 The Front Terrace at The Bear and Star photo courtesy of Grey Crawford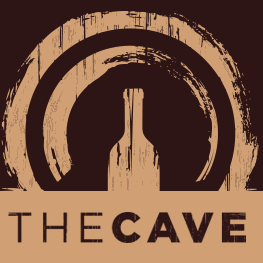 Did you hear about Holiday Wine Tasting event on Sunday, November 12, from 2-4pm, at The Cave in Ventura. This festive, fun afternoon gives guests the opportunity to stroll around and sample more than 100 wines from over 20 premier wineries. Attendees will also enjoy live music from the Vanise Terry Band, chatting with winemakers and industry greats, a photo booth, and decadent bites from The Cave's award-winning Executive Chef, Alex Montoya. www.TheCaveVentura.com

The Cave
inside the
Ventura Wine Company
is pleased to pair their wine experience with a delectable menu that refreshes on the first Tuesday of each month with a new selection of small plates. Just released for October, the award-winning Executive Chef
Alex Montoya
, has prepared a menu that perfectly complements the season with a variety of rich flavors, textures, and produce from a bountiful fall harvest.
"October is the heart of autumn," says Montoya. "The colors are changing on the trees, new fruits and vegetables are ripening and arriving in our kitchen, and the chill in the air beckons people to seek comfort and warmth in food and drink. Drawing inspiration from this atmosphere, I designed a menu around traditional fall flavors, like red peppers, spiced apples, and roasted pumpkins, creating unexpected ways to pair, prepare, and serve them."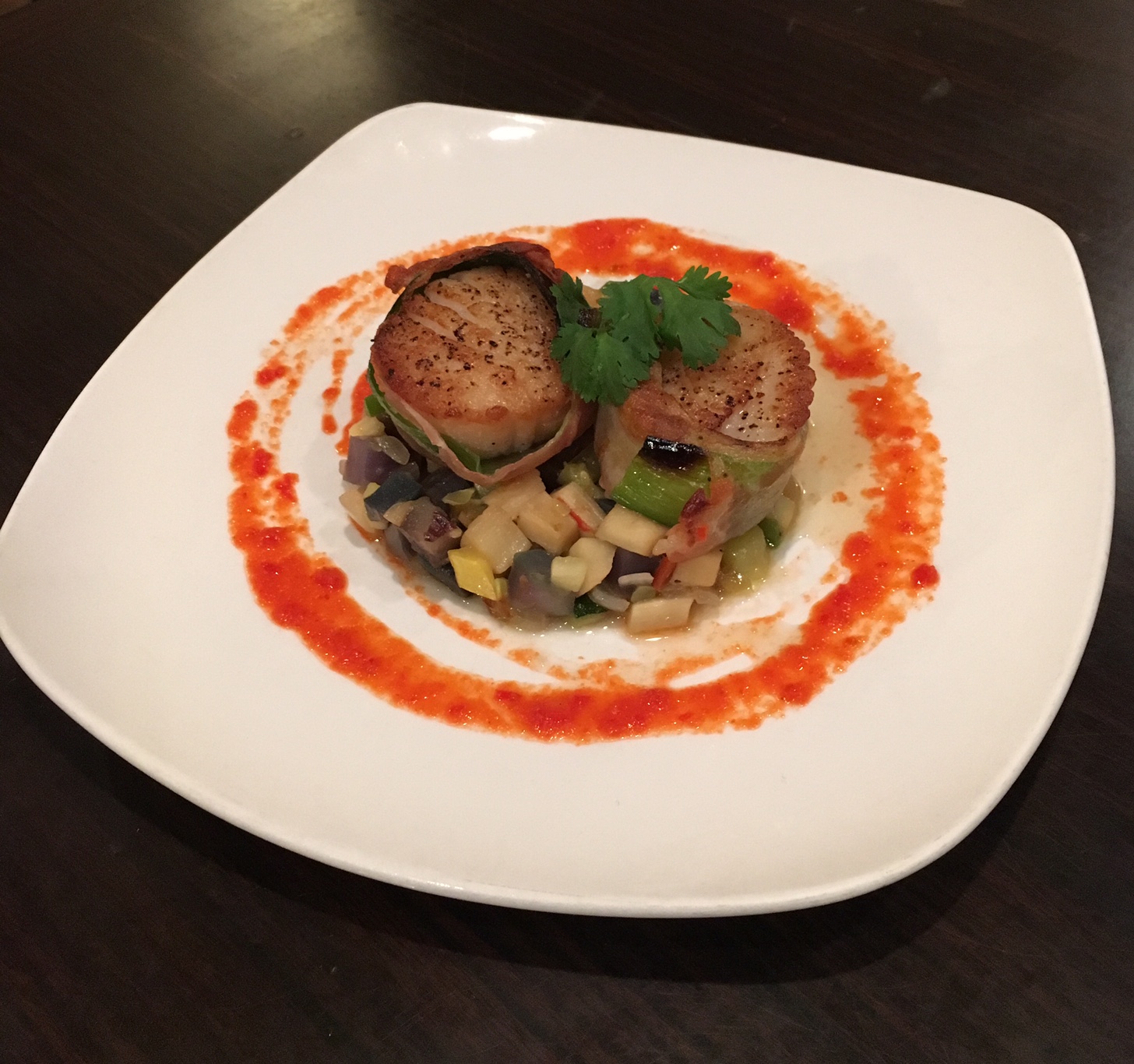 The October small plates menu includes:
Prosciutto Leek Wrapped Scallops, Pumpkin Rabbit Ravioli, Beef & Reef, Salmon En Croute, Baked Brie, Beet Tempura Shrimp & Jalapeno Bacon Gouda Empandas www.TheCaveVentura.com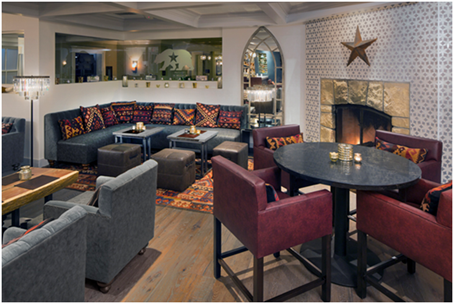 The Bear and Star, Los Olivos' newest and most talked about restaurant continues their series of special events with Friday Night Jazz beginning October 6, 2017 and continuing through
December 29, 2017. Launching on Friday, October 6, 2017, in the Star Room of the restaurant, the evening will feature the Ron Helman Duo Unplugged with three sets from 6:00-9:00 p.m. Friday Night Jazz performances are open to the public and there is no cover charge. Snacks, dinner, cocktails and wine , including signature Deviled Eggs, Smoked Wagyu Carpaccio, Parker Ranch Chili and all large plates, are available from The Bear and Star's menu throughout the evening. www.TheBearandStar.com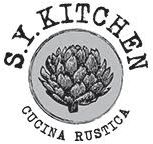 Mixologist Alberto Battaglini debuts five new fall cocktails inspired by autumn's seasonal local market produce, herbs and botanicals at S.Y. Kitchen. In addition to the restaurant's list of specialty drinks, Battaglini now offers five dazzling new cocktails –Kiwi-Tini; Pom-Passion; Fig & Licorice Margarita; Honey & Berry Sour; and the Kiwi Caipirinha. The fall cocktails, priced at $14.00, are designed to complement the acclaimed cuisine by Executive Chef Luca Crestanelli.
Alberto is nationally recognized for his own infusions of spirits and bitters from a local bounty of fruits, vegetables and herbs. He says, "The soul of mixology is found in all the old recipes that we twist with modern ingredients and tools, in order to play with tastes to give every customer an extraordinary experience." www.sykitchen.com

Bob's WELL BREAD Bakery
, the iconic bakery and restaurant that holds court at the entry of Los Alamos and adjacent to the Santa Ynez Valley, continues their popular monthly
Meet the Winery
tasting series Saturday, October 7,2017. The public is invited to meet Jessica Carr and the
Carr Vineyards & Winery
and enjoy a complimentary wine tasting paired with the best treats from Bob's Well Bread Bakery foods. www.BobsWellBread.com
Related Posts
Comments
No comments made yet. Be the first to submit a comment