2 minutes reading time
(475 words)
Art Review: Yumiko Glover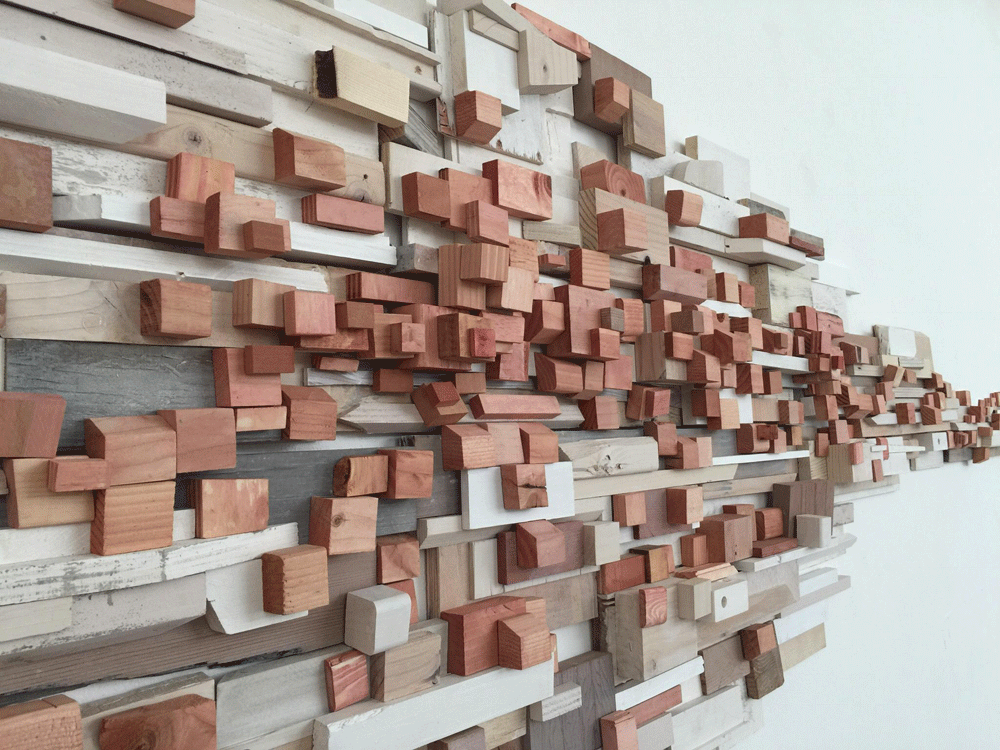 Reminders of Armageddon
The press release and poster for Yumiko Glover's current exhibition, Pushing the Button 2,058 Times, at the Red Barn Project Space on UCSB's Santa Barbara campus contains no PR hype or typical art marketing material, no text bragging about how the show will present ground-breaking material or test the limits of art practice in our time or any of the usual art-world bombast we see so often these days. Besides the necessary location and time information, it simply contains three quotes and their source:
"My grandmother said, 'Let's visit a temple this morning.' We headed to a bust stop and were about to step onto a bus" [5 years old in 1945]
"My friend and I were heading to school. We were holding hands and singing songs together." [8 years old in 1945]
"My mom was breastfeeding my baby sister. I was asking my mom to buy me a new cap." [6 years old in 1945]
From Children of the Atomic Bomb: Testament of the Boys and Girls of Hiroshima, Arata Osada [1959]
While many Americans of a certain generation are asked, and vividly remember, exactly where they were as kids and what they were doing the moment they found out that John F. Kennedy had been shot, for others it was when they heard that Martin Luther King had been assassinated; there are those who cannot forget the split second a blinding flash and ensuing instant carnage changed their world forever. It is a moment we should all never forget.
Yumiko Glover's installation is designed to help us see some of the implications of this event. It is primarily two installations, constructed from painted scrap wood arranged on walls, functioning more or less diagrammatically to represent first, a timeline of the 2,058 times the human race has already detonated thermonuclear explosions; and second, the blast dispersion of the Hiroshima atomic bomb.
Both pieces are radically understated, purposefully artificial constructions that slowly help the viewer get their mind around an almost mind-numbing, insanely horrific reality. Though understated, the installation is deceptively moving; seeping deeply into the emotions. Glover is one of those rare artists who is able to transform simple materials into moving experiences.
Which is quite the opposite of most art we see these days which gives us all kinds of materials transformed into a completely forgettable experience; what Jean Baudrillard called the "Zero Point" of an increasingly vacuous contemporary art culture. In Glover's show, there is a Ground Zero, but no Zero Point. There is a Big Point, we get loud and clear. May we never forget it.
_________________________
Yumiko Glover, PUSHING THE BUTTON 2,058 TIMES,
UCSB Red Barn Project Space, UCSB campus [near Bus Circle and water polo pool], Santa Barbara; parking on campus in lot near Cambell Hall.
Through 9 June 2018
Hours: Monday - Saturday 10 - 4
Comments
No comments made yet. Be the first to submit a comment