2 minutes reading time
(306 words)
Artist Opening:Joe Cibere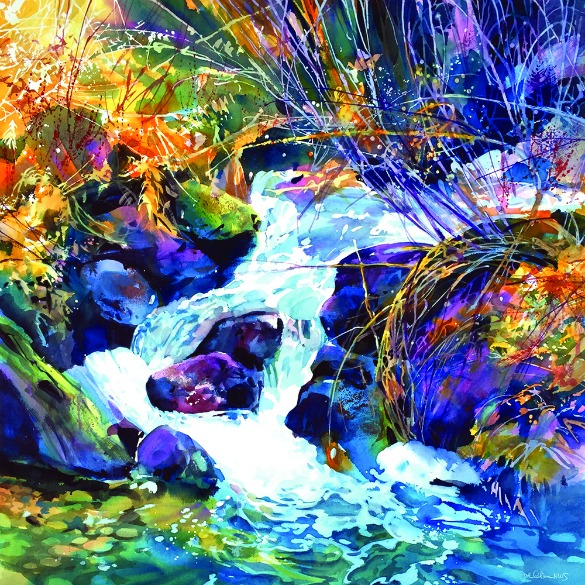 March 18 to May 14, 2017
Fox Fine Jewelry
,
Ventura, CA
Fox Fine Jewelry presents works by Joe Cibere from March 18 to May 14. An Artist Reception will be held on March 18 from 6 – 8pm.
Musician Corinn Conant will sing and play guitar during the reception.
Joe Cibere has been a commercial artist for forty years. He has worked as a designer, illustrator, photographer and creative director for many top U.S. brands. Thirty years ago he worked with copywriter Kerby Lecka. After working for different firms, they reunited to start their current company in 1999, Westlake Marketing Works.
In 1972 Cibere selected Thousand Oaks to raise his young family and moved from the east coast. He found a job in Westwood and commuted for the next nineteen years! When he opened his company he was still living in the same house, and he chose a very close business location.
Cibere continues to study (Anita Engle served as a mentor) and has taught locally for many years. Currently he teaches at his SCIART studio. His demonstrations take an hour at most and often become finished paintings. Says Cibere about painting in a minimalist style, "The challenge is to know when to stop. It's like golf. Less strokes give a better result."
It took Cibere twenty years to be accepted into the National Watercolor Society, but he's now a signature member and on the Board of Directors. His work has been published in "Watercolor Magazine" and in "The Watercolor Sky and Cloud Techniques of 23 International Artists."
Monday – Thursday 10:30 – 7pm
Friday and Saturday 10:30 – 10pm
Related Posts
Comments
No comments made yet. Be the first to submit a comment