1 minute reading time
(177 words)
Nash Rightmer & Erik ReeL's "Standing in Boots " Artists Opening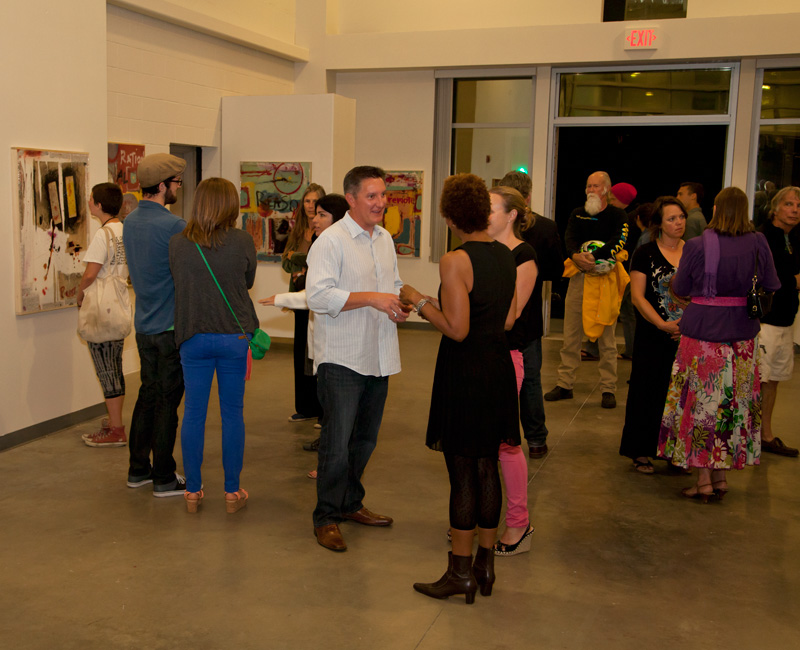 It was a warm and lovely spring evening last Saturday night when The Working Artist Ventura presented two artists who have been instrumental in the recent West Side and Ventura Avenue arts revival, Erik ReeL and Nash Rightmer. The opening had a steady flow of art lovers throughout the evening.
Erik ReeL exhibited recent paintings and Nash Rightmer introduced his paintings, both artists play off multiple art-historical precedents and linguistic references within a multi-layered post-conceptual examination of human mark-making and visual practice. The particular interest in this show is the juxtaposition of two artists from two entirely different generations who worked off similar visual and philosophical impulses independently of each other.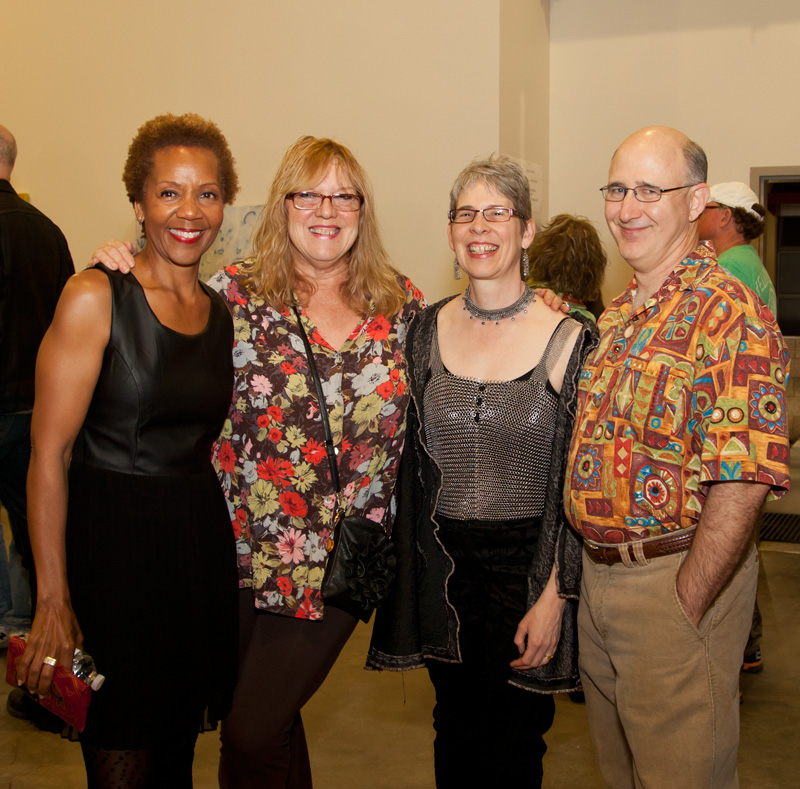 EDGE principal Rhonda Hill with Designers Laurel Huggins, Elaine

Unzicker

and Keith.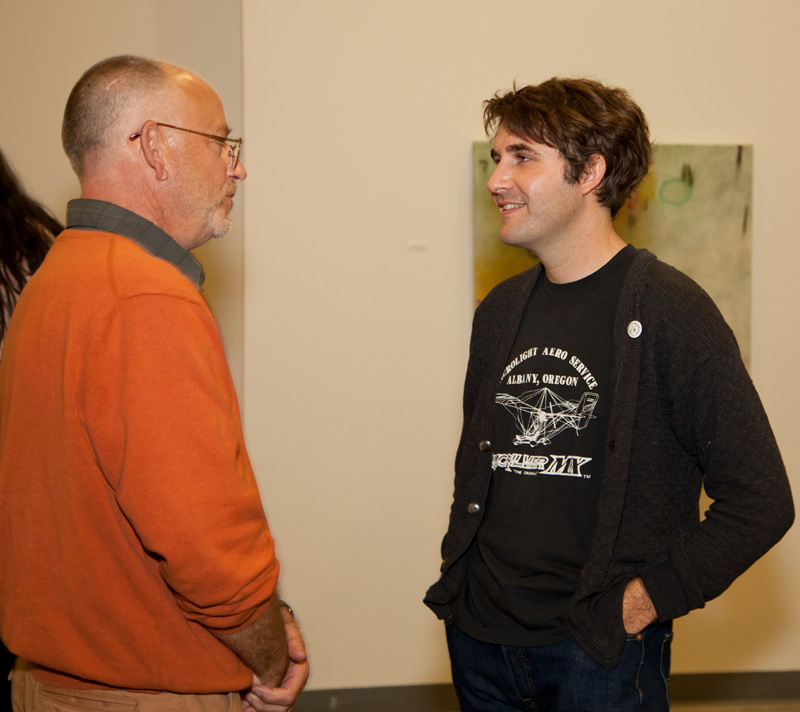 Jaime Kuhl & Visual Artist Nash Rightmer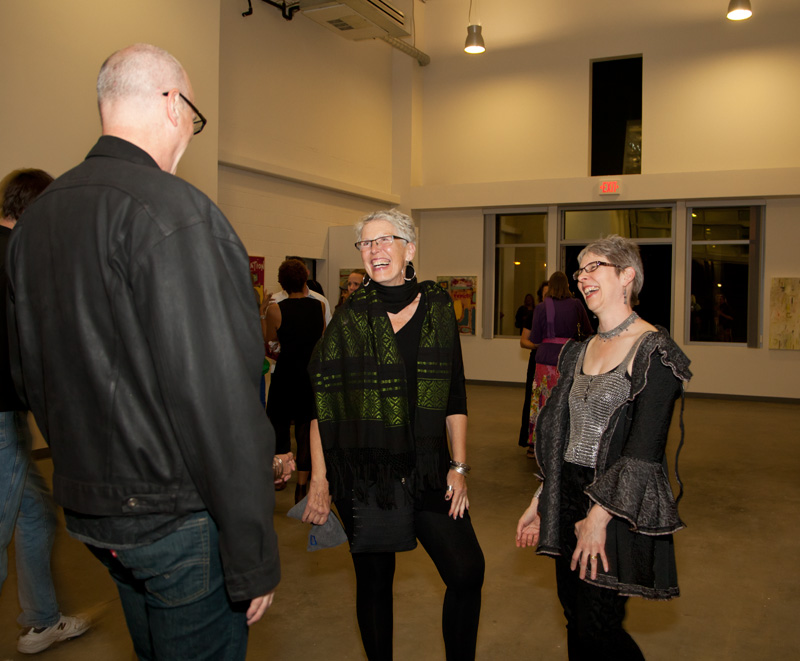 Visual Artist Erik ReeL having a conversation with fellow Visual Artist Vonder Gray & Designer Elaine Unzicker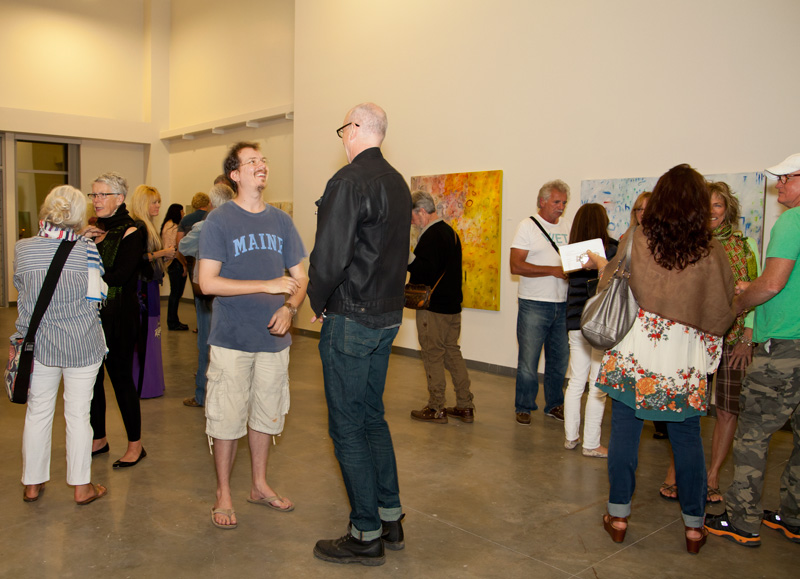 British Playwright Kieron Barry speaking with Erik ReeL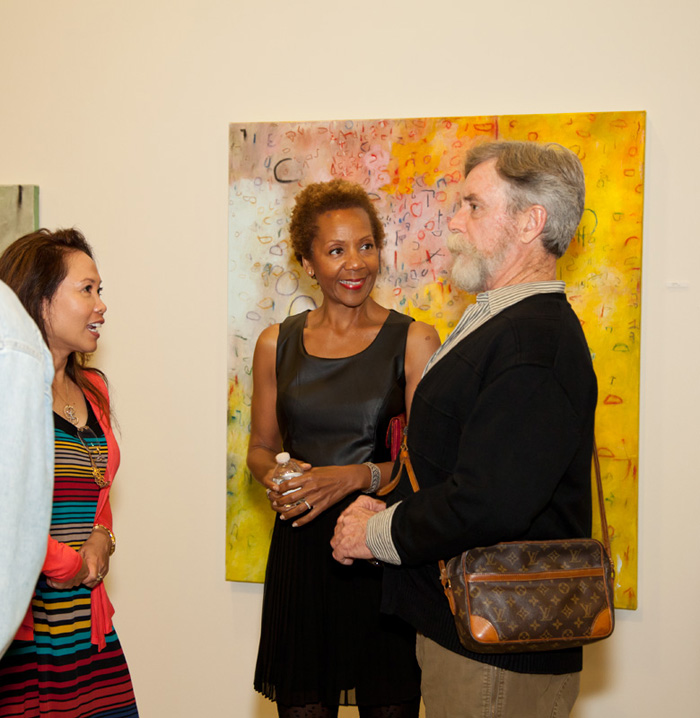 Conversing with Visual Artist Jack Halbert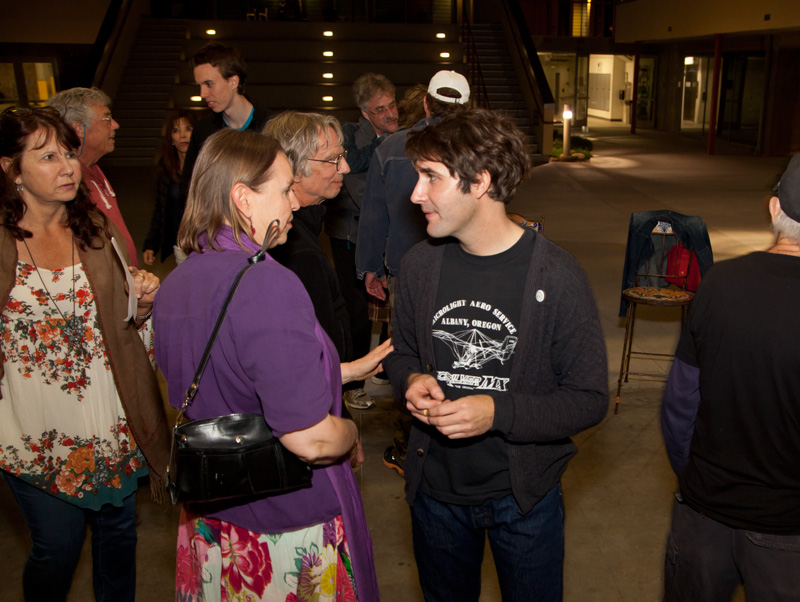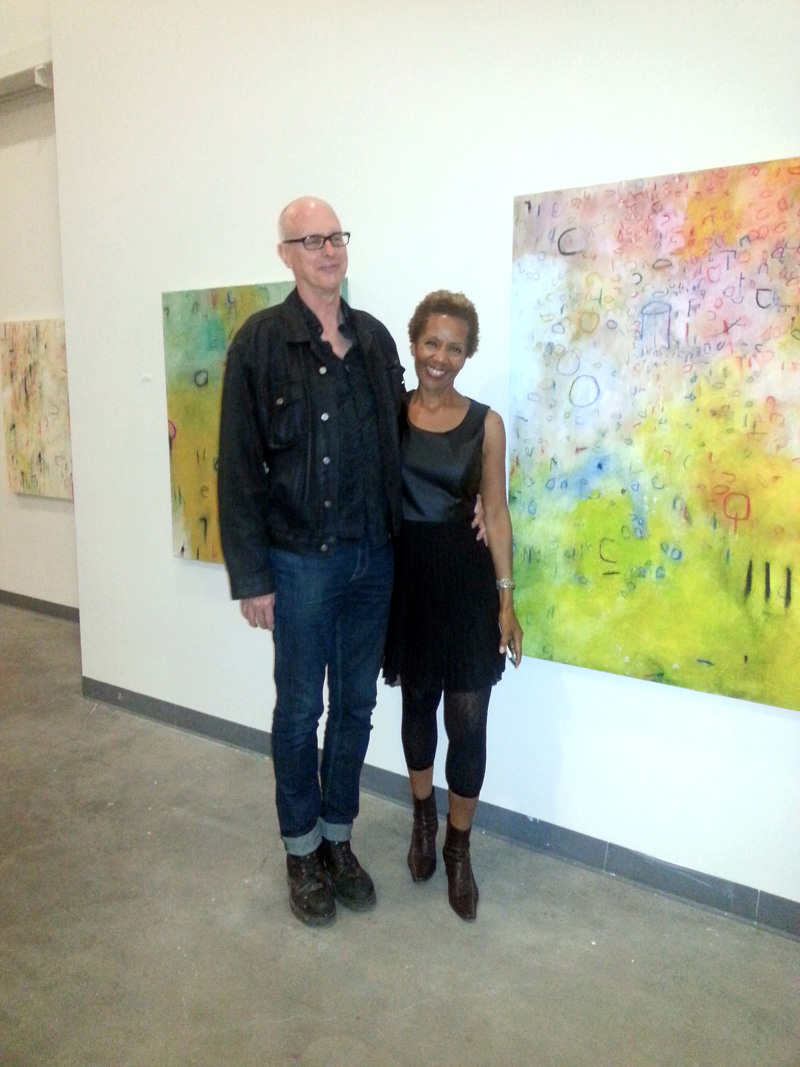 The Dynamic Duo Erik ReeL & Rhonda Hill
Photo Credit: ©Desiree Hernandez/www.dezirephotography.com
Related Posts
Comments
No comments made yet. Be the first to submit a comment