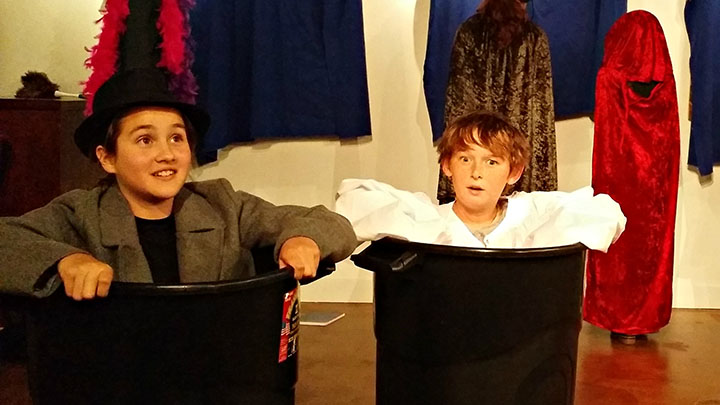 For the first time ever,
Gold Coast Theatre Conservatory
and
Young Artists Ensemble
will join together to present a
Summer Theatre Camp
. This inaugural camp offering provides an opportunity for young people in grades 3 – 12 to present a full-length comedy play, while learning comic timing, character development, voice, and movement skills. The camp setting is Mondays through Fridays from 9 am to 3 pm, July 9 through 27. Performances are in the Theatre on the Hill at the Hillcrest Center on Friday and Saturday, July 27 and 29, 2018. Classes are in Thousand Oaks at the Four Friends Gallery,
1414 Thousand Oaks Blvd
. for the first two weeks and will move up to the Theatre on the Hill,
403 W. Hillcrest Drive
for the final week of tech rehearsals in the theatre. Space is limited to 20 students and there is no double-casting.