3 minutes reading time
(650 words)
CREATING COMMUNITY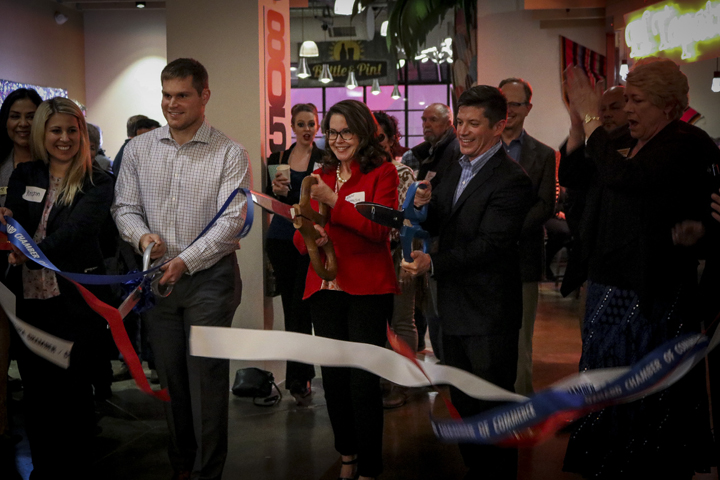 It was a festive night of eating, drinking and community at Ventura County's first and only public market,
The Annex
, the evening January 11th for a private VIP Celebration, which recently opened at
The Collection at RiverPark
in Oxnard.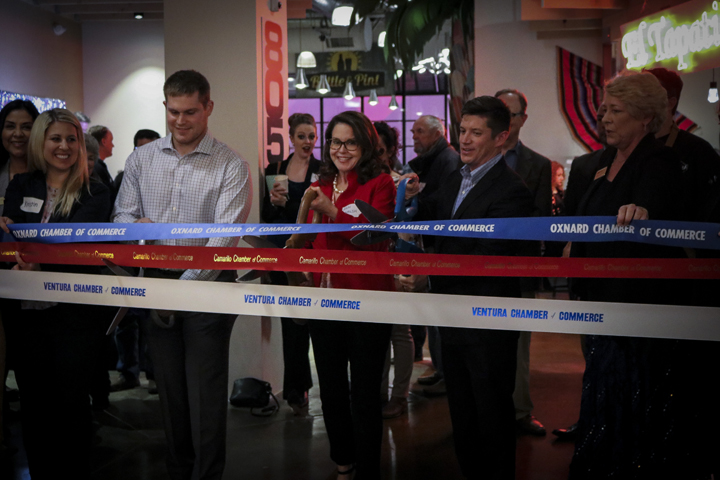 Getting ready to cut the ribbons are from the (left to right) Director of Membership Camarillo Chamber - Cece Adame, Leasing Representative, CenterCal Properties - Kristin Lombardo, Gentleman unknown, Leasing Senior Development Manager Shea Properties -Ann Walsh, General Mgr for The Collection - Michael Pynn and President of the Oxnard Chamber - Nancy Lindholm.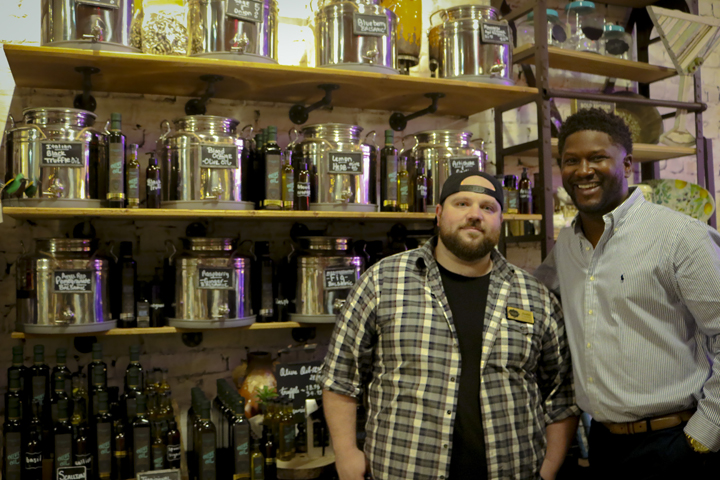 Cherry Hills Market co-founders Justin Scott and Brandon Lewis with their 2nd location.

The Annex is a 16,000-square-foot public market-style space located within Ventura County's premier shopping, dining and entertainment destination, The Collection. Celebrating the spirit of small business, the new community-minded center offers a platform for artisans who want to share their passion with others in a one-of-a-kind, inviting atmosphere. The Annex brought together an eclectic mix of 12 microshops, artisan boutiques and craft food and beverage purveyors who offer a unique flavor to the shared space, which combines bar-front eating with common-area seating.

Cherry Hills Markets makes their own Traditional House Blend Extra Virgin Olive Oil and create their own in-house spices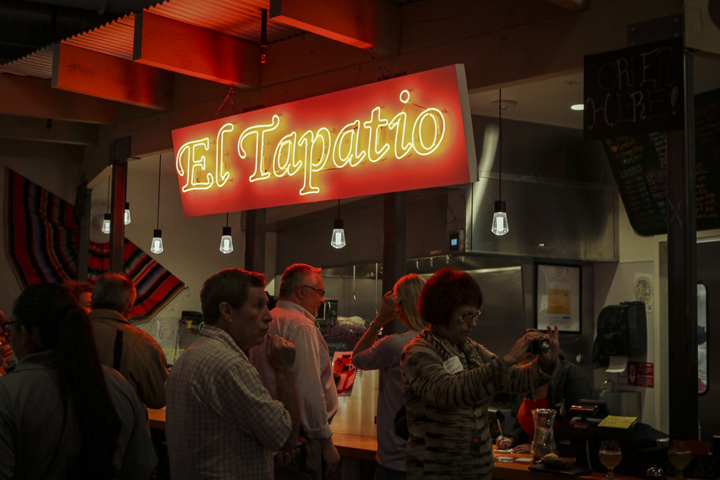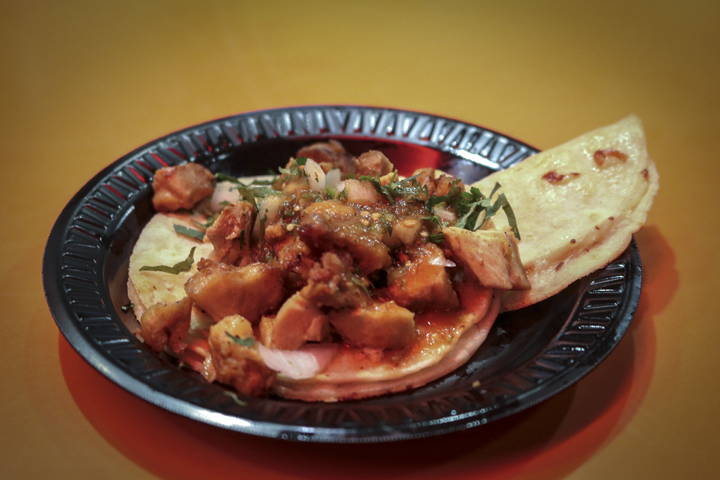 This is Taqueria El Tapatio 3rd location in Oxnard, at The Annex it is under the name "El Tapatio". The tacos are delicious!

The Annex was originally created to highlight the region's homegrown brands, but rising star-entrepreneurs hailing from major cities across Southern California have set their sights on the new public market to expand their brands and reach Ventura County's enthusiastic consumers.

Season 3 Winners of The Food Network's The Great Food Truck Race Seoul Sauage on the left "Da KFC" (Korean Fried Chicken) one of our favorites treats of the night.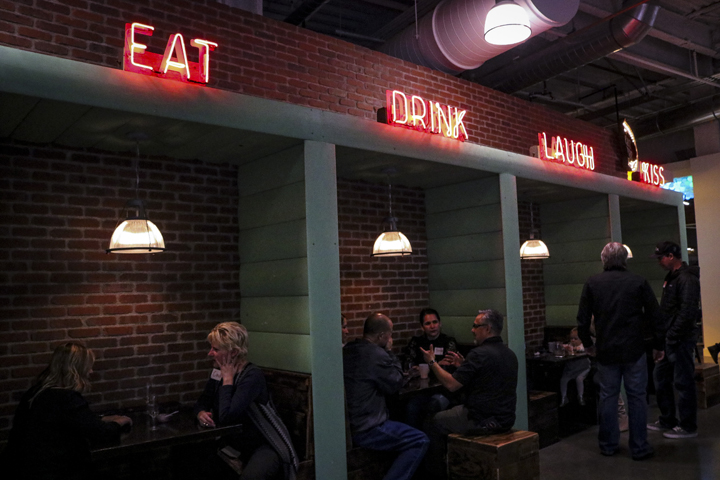 The 805's own culinary talents are among the offerings of The Annex, including Scratch Sandwich Counter, the first brick and mortar location for celebrated Chef Tim Kilcoyne's Scratch Food Truck; beer tap room and bottle shop, Bottle & Pint, popular family-owned Mexican eatery, Taqueria El Tapatio, specialty coffeehouse Ragamuffin Coffee Roasters, and favorite Vietnamese hotspot, Love Pho Café.

General Manager for The Collection -

Michael Pynn and Public Relations Sr. Correspondent for Consortium Media Alicia Rock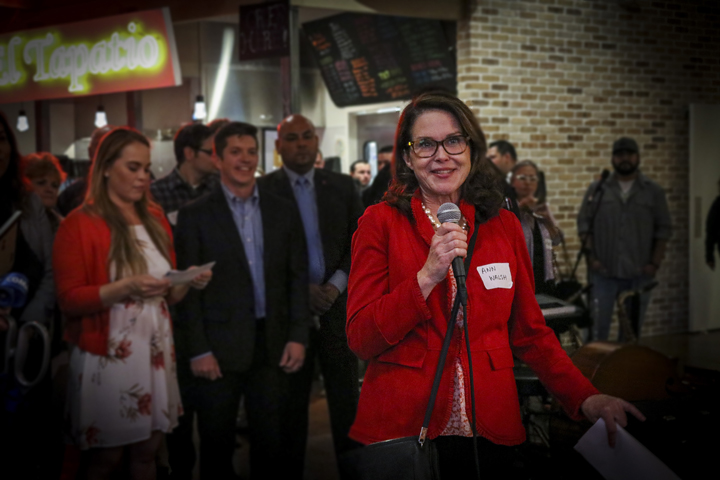 Leasing Senior Development Manager Shea Properties -
Ann Walsh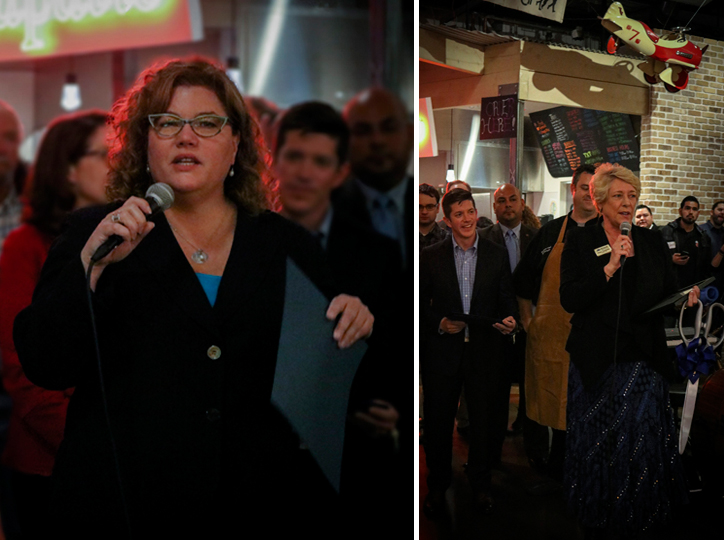 President of the Ventura Chamber - Stephanie Caldwell and

President of the Oxnard Chamber -

Nancy Lindholm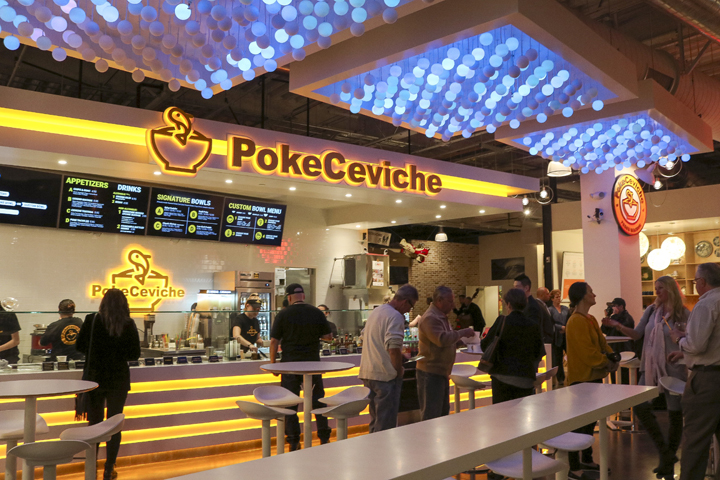 This is PokeCeviche second location in the 805
This is Bottle & Pint second location in the 805!

The Annex attracted several new business to the 805, including The Food Network's The Great Food Truck Race winner Seoul Sausage; Woodland Hills hot spot Gasolina Café, and the debut of Chef Sandra Cordero's new concept Pancake; handcrafted home goods shop, Cherry Hills Market; smoothie, acai bowl and juice bar, The Blend Superfood Bar; custom and handmade jewelry store, Sueño Jewelry Studio, and health food-inspired dining concept, Poke Ceviche.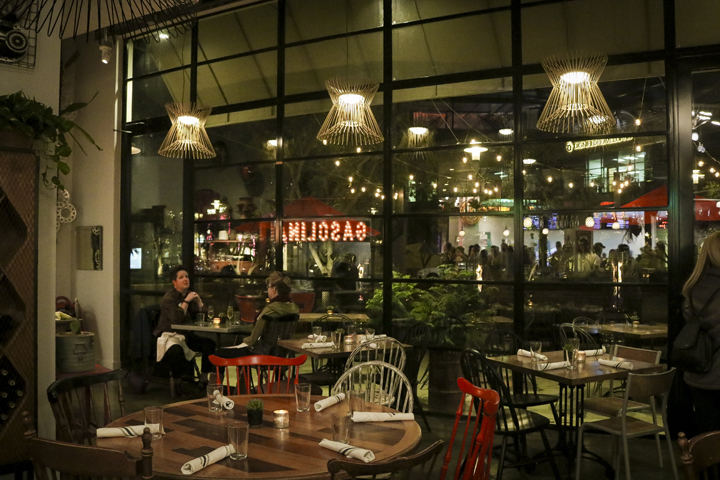 Gasolina has indoor and outdoor dining for your dining pleasure.
Guests ordering from the Gasolina counter. It looks like girls night out for these lovely ladies.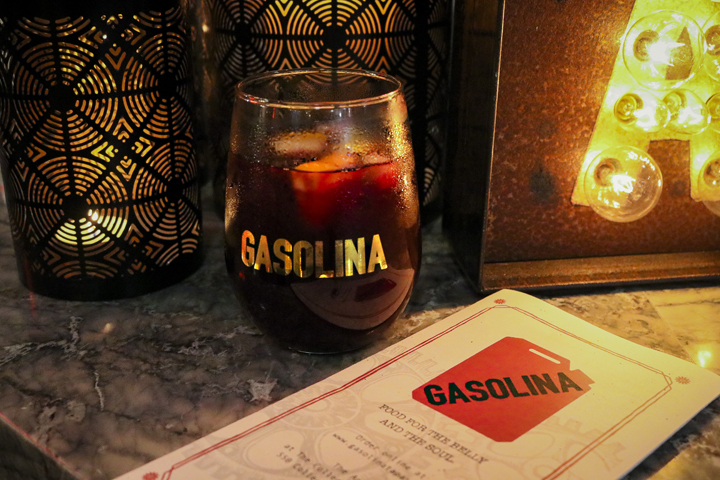 Restaurantuer Sandra Cordero, standing in front of her Spanish influenced breakfast and lunch restaurant Gasolina, which happens to be next door to her other restaurant Pancake. She brought two exciting concepts to The Annex to honor her heritage, Gasolina to honor her Spanish roots and Pancake to honor her Dutch roots.

You have to try the tasty pancakes, their savory pancakes are quite filling.

The Annex will also be host to a range of intimate community events from a farmer's market, live music, and Spoken Word nights, to family promotions and 21-and-over craft workshops, and more.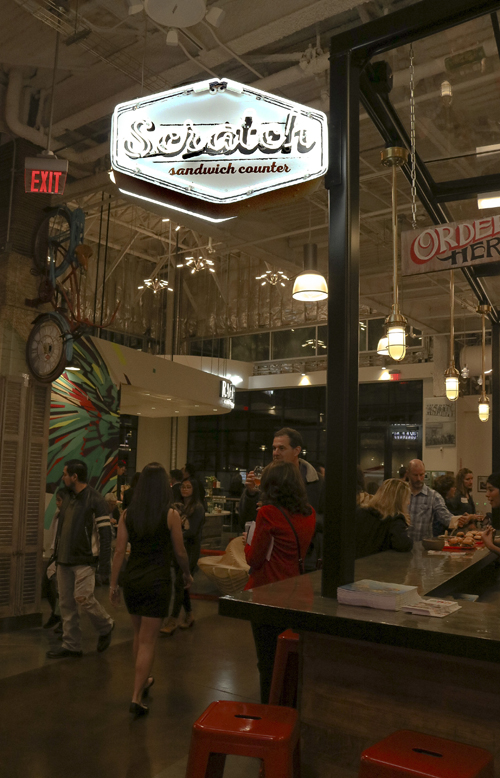 Scratch, Ventura County voted #1 food truck for 3 years running

has now become a
brick and mortar sandwich counter.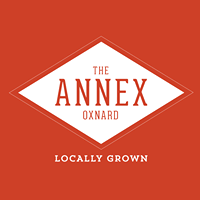 Related Posts
Comments
No comments made yet. Be the first to submit a comment