4 minutes reading time
(878 words)
Nutrient-rich ingredients, simple prep are keys to easy, healthy family meal times.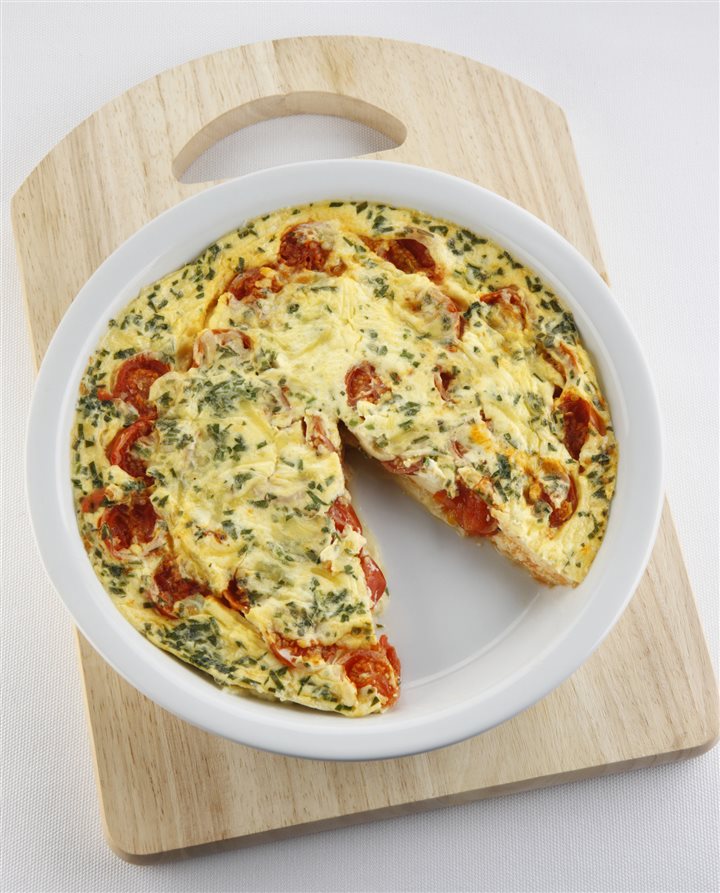 With summer in the rearview mirror, many Americans will now be pressed for time: Fall (when kids go back to school) and winter (dominated by the holidays) are jam-packed seasons. It may be difficult to find time for everything you need to do, including eating regular meals together as a family.
Research shows that sitting down for family meals yields many benefits, from serving as a time to bond, to instilling healthy dining habits in children. Yet multiple studies also show that only about a third of families actually eat dinner together on a regular basis. Americans commonly cite busy schedules as the biggest hurdle for eating together as a family.
"Regularly sitting down to dine with their parents is incredibly healthful for kids, both mentally and physically," says registered dietitian Lyssie Lakatos. "It's well worth the effort to ensure your family can share regular, well-balanced meals together. And you can do it! You just need some creativity, planning and powerfully nutritious ingredients."
Lakatos offers some tips to help parents honor the healthful tradition of family meal time:
* Invest 15 minutes every weekend to plan the week's dinner menus in advance. Knowing what you'll be making ensures you won't have the stress of coming up with ideas at the last minute when everyone is hungry; you'll also be able to shop efficiently for ingredients you know you'll need. Plus, kids will enjoy looking forward to the evening when you'll serve their favorite foods. You can also make the process easy by using an online menu planner.
* Simplicity is a time-saver. Dinner might not be the best time to take risks and prepare something no one has tried before. A simple meal takes less time to prepare, and may also be more enticing to kids. Choose simple, nutritious meals that incorporate the key components of the USDA MyPlate.
* Choose lean, versatile and delicious proteins - like eggs, lentils or fish - that are nutrient-rich. Eggland's Best eggs come from hens fed an all-vegetarian diet of healthy grains, canola oil and a supplement of rice bran, alfalfa, sea kelp and vitamin E, an antioxidant. They contain three times more vitamin B12, two times more omega-3s, five times more vitamin D, 38 percent more lutein and 25 percent less saturated fat than ordinary eggs.
* Get everyone involved. Family meal time is an opportunity to teach kids good nutrition, culinary skills and life lessons, all while bonding in a relaxed atmosphere. Involve children in meal preparation by assigning them age-appropriate tasks such as setting the table, pouring drinks, gathering ingredients and even cooking.
* Disconnect from tech 30 minutes to an hour before the meal. Many families have a no-device policy at the dinner table, but by putting down technology in advance you free up everyone to help out. You'll also ensure no one is late to the table because they have to send one last text - this means you too, parents!
"The importance of family meals just can't be understated," Lakatos says. "There's even a month in honor of the family meal - September is National Family Meal Month, sponsored by the Food Marketing Institute (FMI) Foundation. It's a great time to get back to having regular family meals together."
Here are two easy, delicious and nutritious family meal recipes that take less than 30 minutes to prepare, courtesy of Eggland's Best:
Chicken Parmesan Cupcakes
All kids love cupcakes and they love cheese, so this marries the two, plus the nutrition of Eggland's Best eggs-what could be better?
Ingredients:
Chicken Mixture
1 Eggland's Best Egg (large)
1 pound ground chicken
3 tablespoons Italian-flavored bread crumbs
2 teaspoon finely chopped fresh garlic
1/2 teaspoon onion salt
1/4 teaspoon pepper
Coating
1 Eggland's Best Egg (large), lightly beaten
1/2 cup all-purpose flour
1/2 cup Italian-flavored bread crumbs
Topping
1/2 cup marinara pasta sauce
4 (3/4-ounce) slices Land O Lakes 4 Cheese Italian Blend, cut into quarters
Directions:
Heat oven to 350 Fahrenheit degrees. Lightly spray eight muffin pan cups with no-stick cooking spray; set aside.
Combine all chicken mixture ingredients in bowl; mix well. Shape into eight meatballs.
Place flour, bread crumbs and egg into separate shallow dishes.
Lightly roll each meatball in flour, then beaten egg, then bread crumbs.
Pat each meatball into bottom of each prepared muffin cup, flattening top. Bake 15 minutes.
Top each meatball with 1 tablespoon marinara sauce and two quarters cheese. Bake 3-5 minutes or until internal temperature of chicken reaches 165 degrees Fahrenheit and center is no longer pink.
Cool 1-2 minutes in pan. Serve warm and enjoy!
Pizza Frittata
Ingredients:
4 Eggland's Best eggs, large
3 large Idaho potatoes, peeled
1 tablespoon olive oil
4 sun dried tomatoes, packed in oil, thinly sliced
1/2 cup sliced black olives
2 tablespoons pesto
4 ounces turkey pepperoni
4 ounces shredded provolone cheese
Directions:
Preheat oven to 400 degrees Fahrenheit. Peel potatoes and slice thin using a knife or mandolin slicer. Arrange potatoes on a 12-inch pizza pan (or in a baking dish) and drizzle with olive oil. Bake potatoes for 10 minutes.
Meanwhile, whisk eggs, tomatoes, olives and pesto in a large bowl.
Remove potatoes from oven and pour egg mixture over pan. Top with cheese and pepperoni and bake for an additional 15 minutes.
Related Posts
Comments
No comments made yet. Be the first to submit a comment