3 minutes reading time
(593 words)
La Super Rica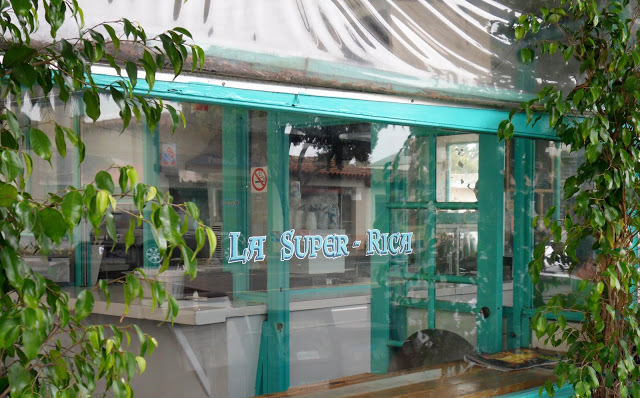 It was a classic case of June gloom today as my fiancé and I headed up the coast, on the 101 freeway, to La Super Rica in Santa Barbara. Despite the gloomy weather, there was nothing but smiles and excitement from not only us, but the other customers in anticipation of the delicious Mexican food. Only a 45 minute drive from our starting point of Newbury Park/Thousand Oaks, we arrived at 10:45 am, 15 minutes before La Super Rica opened. We snagged a parking spot right in front and got in line because one was already forming! We were soon followed in line by two more parties and 15 minutes after La Super Rica had opened, there was a mix of 15 people, from families to local workers on their lunch break, chowing down while a line continued out the door.
TIPS & TIDBITS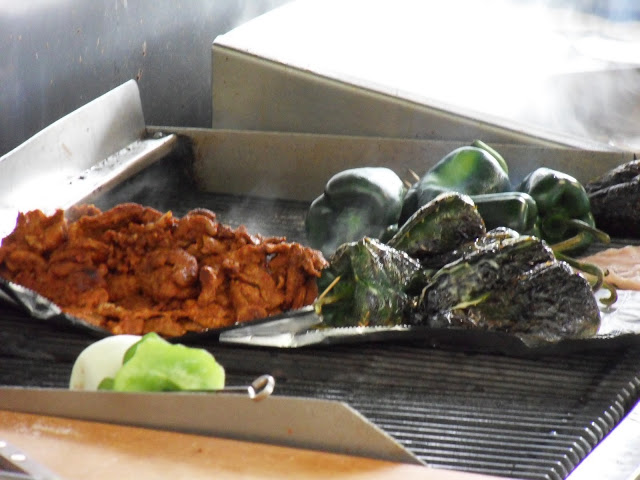 La Super Rica is a small walk-up restaurant with a medium sized covered seating patio. Furnished with wood tables and plastic chairs, gives the perfect low key, relaxed feel to their atmosphere. With a long flat grill taking up most of the space in their kitchen and order area, it leaves room, for what seems to be the maximum, of only 4 workers; one older gentleman cooking and grilling, one older woman rolling the homemade tortillas, one younger gentleman acting as "sous chef," while another younger gentleman is taking the orders. La Super Rica, although small, strives itself on homemade, fresh, and quality ingredients at a very reasonable price for everyone.
The menu consists of 20 items, numbered 1-20 to make it easier if you don't know the proper way to pronounce your order, as well as a few daily specials and beverages. We ordered #4 (grilled pork steak between two corn tortillas), #7 (grilled tri-tip with bell pepper, bacon, and onions served with 3 corn tortillas), #18 (cooked pinto beans with chorizo, bacon, and chili served with 2 corn tortillas), and #19 (guacamole on two corn tortillas) with Horchata and a Mexican imported beer. The total of food and drinks was around $19... unbeatable!!
Although it may seem like we ordered 2 meals each, #'s 18 &19 would be considered sides. The latter you go on the 1-20 numbered menu, you will see what are sides verse the beginning part of the menu being meals. Ordering multiple items off their menu is very common and almost necessary because not only is their food fresh and delicious, but everything will sound good and you won't be able to decide on just one dish. We found some other "foodies" ahead of us in line joking, "Can we just order one of everything?" As silly as that sounds, I wouldn't doubt it's happened before especially since the highest priced item on the menu is $6.80.
The interesting thing about La Super Rica is that they are closed on Wednesdays, but open every other day of the week. Sunday-Tuesday and Thursday they are open from 11am-9:00pm while Friday and Saturday they are open from 11am-9:30pm. While very easy to get to once you get off the exit Milpas, parking is a different story. Getting there as soon as they open would be smart to have a better shot at a spot in front or closer at least, otherwise be prepared to park a ways and walk. La Super Rica is also within 2 miles to the beach and 1 1/2 miles to State Street; perfect for those summer daytrips.
Related Posts
Comments
No comments made yet. Be the first to submit a comment