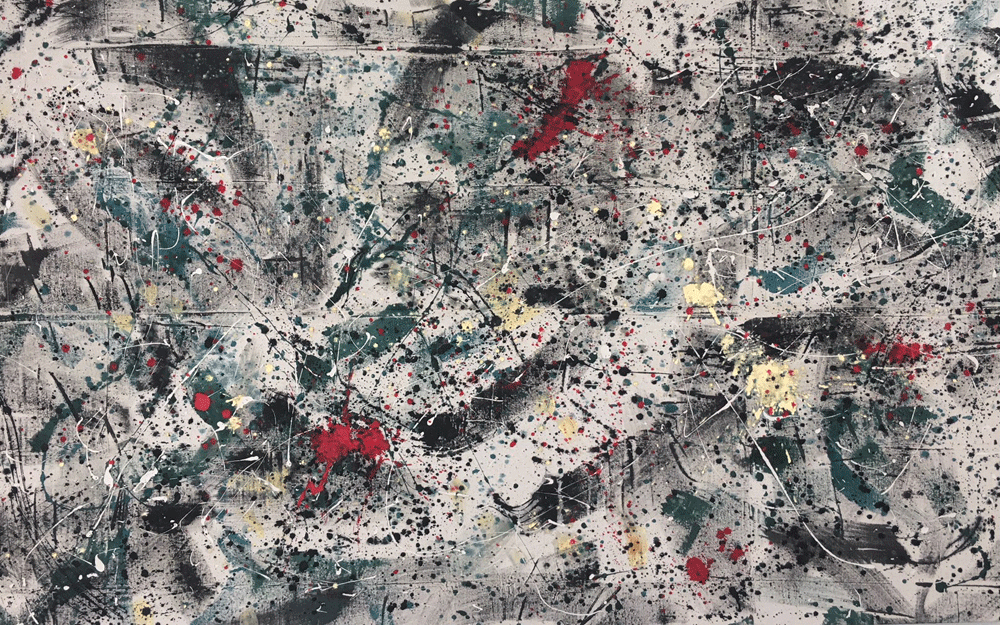 Vonder Gray's exhibition of new work at the WAV is an important show for this artist, the WAV and the greater Ventura art community. Continuing her recent forays into improvisational abstraction, featuring large, sometimes unstretched, paintings on canvas, the new work is more open, expansive, confident, and larger in conception.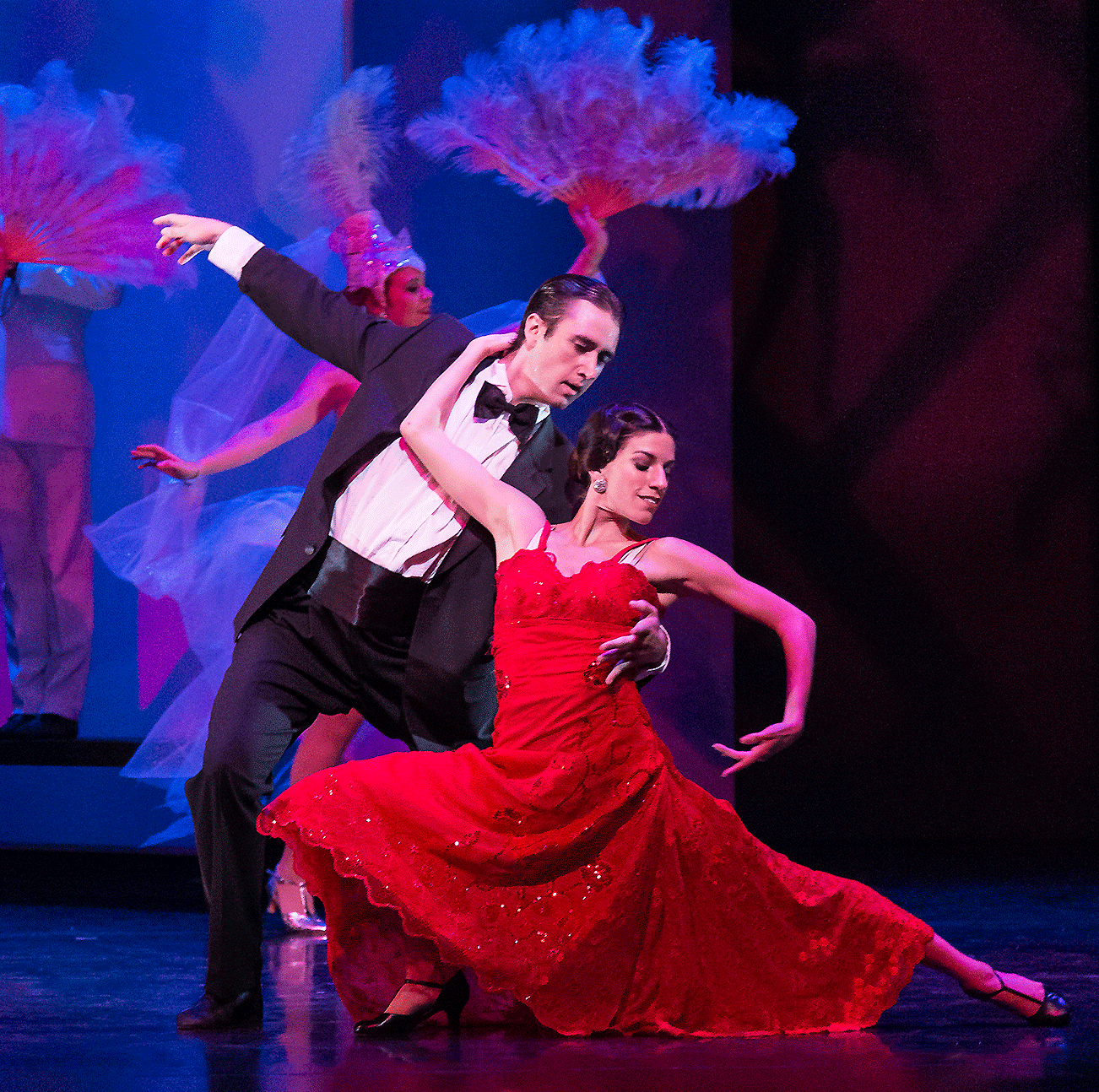 State Street Ballet makes bold strides in the first days of 2018
Resident Choreographer William Soleau named Co-artistic Director
State Street Ballet, Santa Barbara's 23-year-old ballet company, begins 2018 with exciting changes and confident new steps toward the future. Founder, Executive and Artistic Director Rodney Gustafson has named Resident Choreographer William Soleau as Co-artistic Director, creating a new partnership that will propel the already acclaimed company to new heights.
American Tango
, Photo Credit: David Bazemore
Los Angeles,CA
The Los Angeles Drama Critics Circle (
LADCC
) has announced its nominations and special awards for excellence in Los Angeles, Orange County and Ventura County theatre for the year 2017 (Dec. 1, 2016 – Nov. 30, 2017). The 49th annual LADCC awards ceremony will take place on Monday, March 19, 2018, at
A Noise Within
, 3352 East Foothill Blvd, Pasadena, CA 91107. There is ample, free, on-site parking. All event tickets are $40 and can be purchased at
here
/ (a small service fee applies) or at the door if available. (Purchased tickets will be held at Will Call.) Doors will open at 6:30 p.m. for a reception. The show will commence at 7:30 p.m.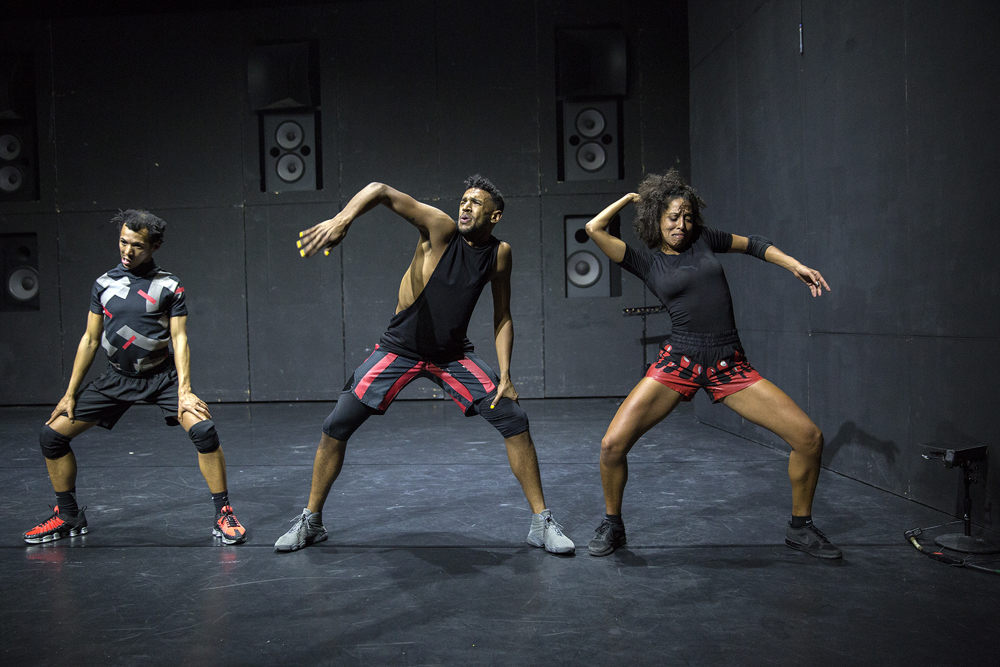 Dance
Beyond The 805
The dance starts and ends with black, the absence or complete absorption of visible light. What happens in between is red; as the second installation of a three part performance, minor matter is a fervent outpouring of joy giving life to rage, rage to joy.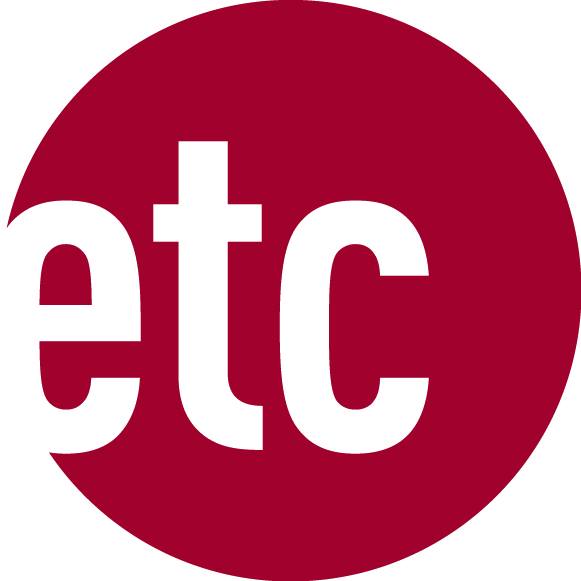 SHARON LAWRENCE & MEREDITH BAXTER
headlining in
THE CITY OF CONVERSATION
Limited Engagement Begins Performances Thursday, February 8
at The New Vic in Santa Barbara!
Santa Barbara, CA - ENSEMBLE THEATRE COMPANY is thrilled to announce the third show of its 2017-2018 Season, the 2014-2015 Outer Critics Circle & Drama Desk award nominee for Best Play, THE CITY OF CONVERSATION, written by Anthony Giardina and directed by Cameron Watson. Meredith Baxter and Sharon Lawrence star in this deeply moving and thought-provoking story about how the political divide tears apart an American family. THE CITY OF CONVERSATION begins previews on Thursday, February 8, opens on Saturday, February 10, and runs through Sunday, February 25, 2018 at The New Vic, 33 W. Victoria Street in Santa Barbara.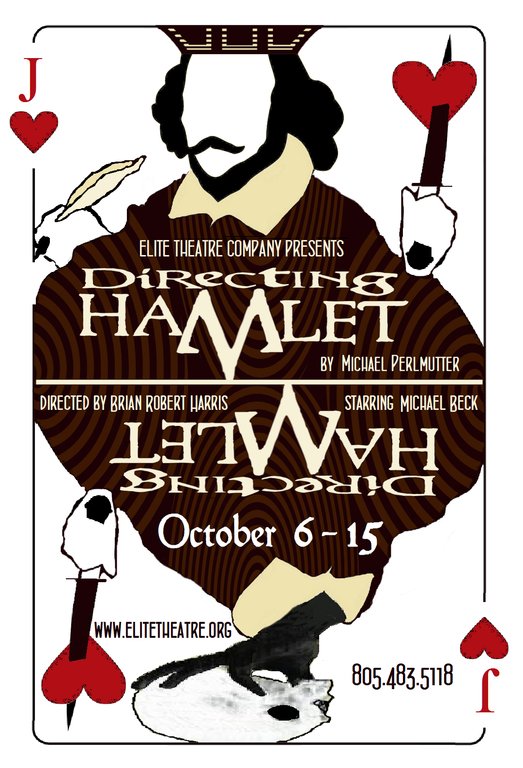 Review-
First, let us hear it for doing new theatre, new scripts, producing local playwrights' new plays, or more courageously yet, workshopping new plays. Plays do not bloom, full-grown, out of the head of Zeus. As they say in Silicon Valley, if you are not doing something new, you have no future.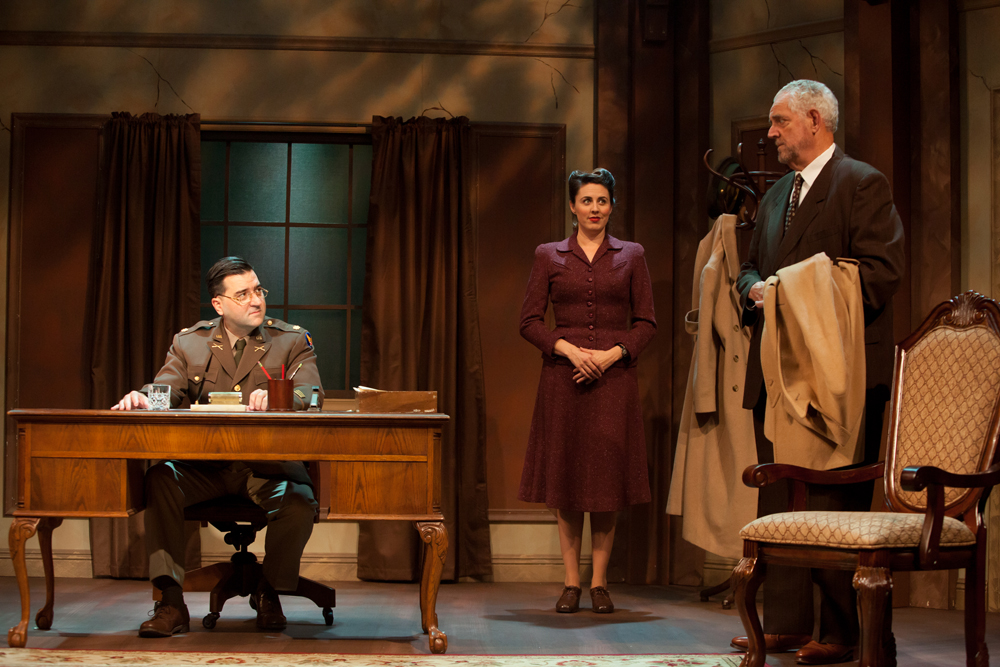 Review-
Rubicon Theatre in Ventura's downtown cultural district is doing Sir Ronald Harwood's
Taking Sides
through 12 November 2017. Harwood did The Pianist and has repeatedly shown interest in World War II-related moral dilemmas. Taking Sides fits right in. It's basically a military tribunal "trial" by the American occupation command in Berlin of Wilhelm Furtwangler, the great German conductor who stayed in Nazi Germany throughout the Nazi era and World War II.
Patrick Vest as Major Arnold, Tara Donovan as Emmi Straube and Peter Van Norden as German composer Wilhelm Furtwängler in Taking Sides by Academy Award-Winner Sir Ronald Harwood and directed by Ovation Award-winner Stephanie Coltrin.
Photo Credit: Josh and Veronica Slavin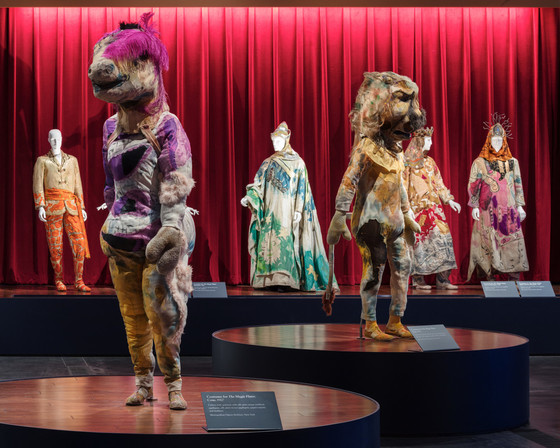 BEYOND THE 805
Art, Theatre, and Costume Design
The exhibition Chagall: Fantasies for the Stage at the Los Angeles County Museum of Art [LACMA] on view until 7 January 2018 is a special kind of exhibition. It deals with Chagall's involvement with specific dance performances during his mature years when he was at the height of his powers drawing from long-held connections to music, stage, and dance. Due to the difficulty of exhibiting this type of material, it is probably, unfortunately, a once-in-a-lifetime experience and may never be repeated.
Installation view, Marc Chagall designed costume for the Magic Flute opera, Chagall: Fantasies for the Stage at the Los Angeles County Museum of Art through 7 January 2018, copyright 2017 Artists Rights Society [ARS] New York / ADAGP Paris. photo: Copyright Fredrik Nilsen.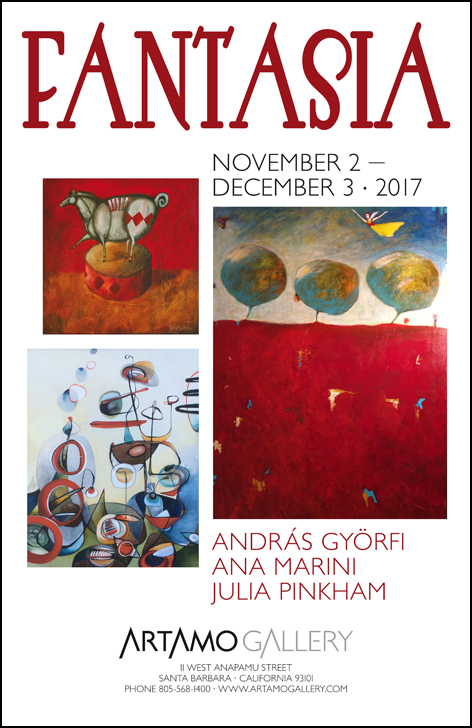 Andras Gyorfi, Ana Marini, Julia Pinkham
November 2 - December 3, 2017
Artamo Gallery
,
Santa Barbara, CA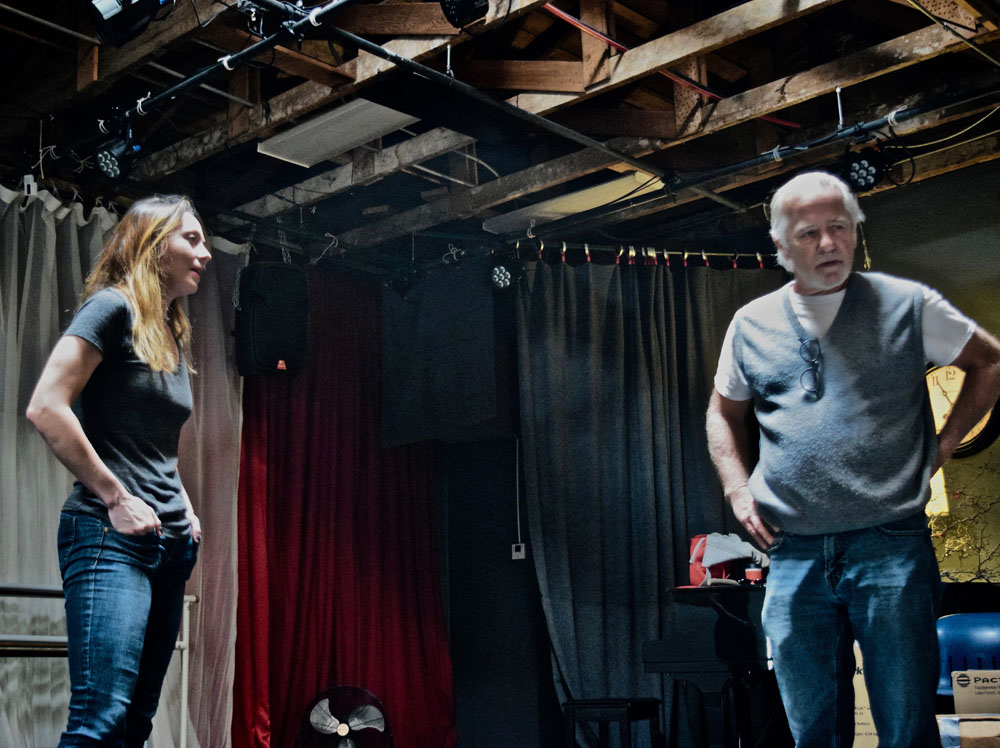 Ventura is getting a special treat: Two of the 805's best acting talents, Jessi May Stevenson and Taylor Kasch, are teaming up to do David Harrower's Blackbird, one of the most remarkable plays written in decades.