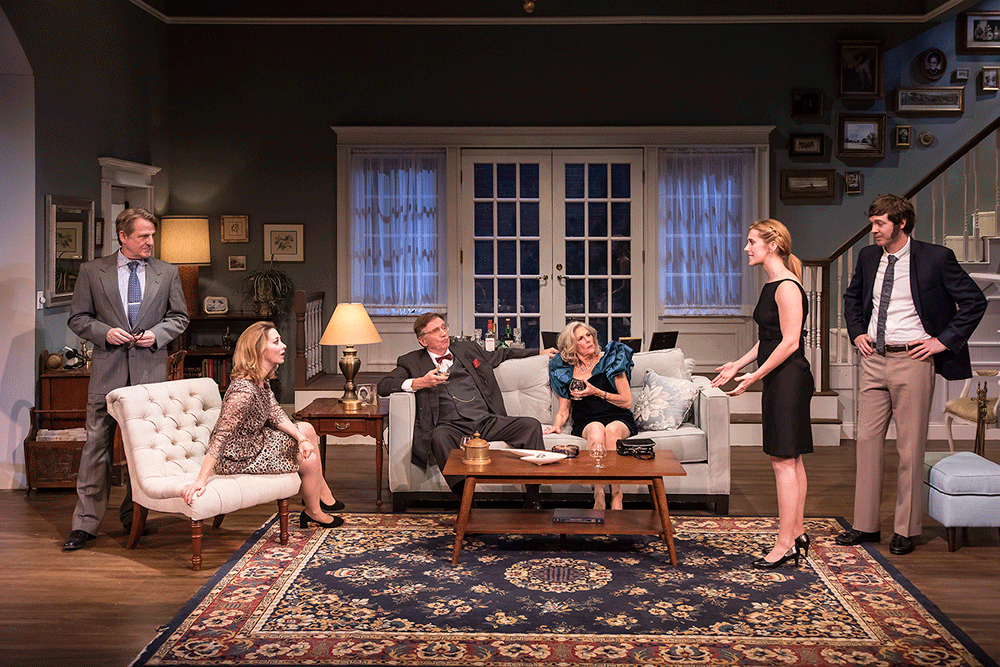 Anthony Giardina's timely play,
The City of Conversation
, now playing at Santa Barbara's ETC, traces the story of a fictional Washington D.C. political doyen, Hester Ferris, pushing American politics Pamela Harriman-style, behind the scenes in her dining and drawing rooms, across four decades and many more presidential regimes. It is in many ways a difficult play to pull off, in spite of its many funny lines, and pertinent content.
This ETC production fairs better than most, in large part thanks to Sharon Lawrence's superb rendering of Hester Ferris, its lead character. In a sense, the main reason to watch this play is to see Lawrence work her magic.