2 minutes reading time
(436 words)
Woody's BBQ
The tri-tip is the greatest piece of meat that ever could be tasted. I'm really the meat and bbq sauce loving girl that wouldn't be caught with any vegetables or lettuce ruining my sandwich. Until one day when Evan made sure I tried the tri-tip sandwich from Woody's.......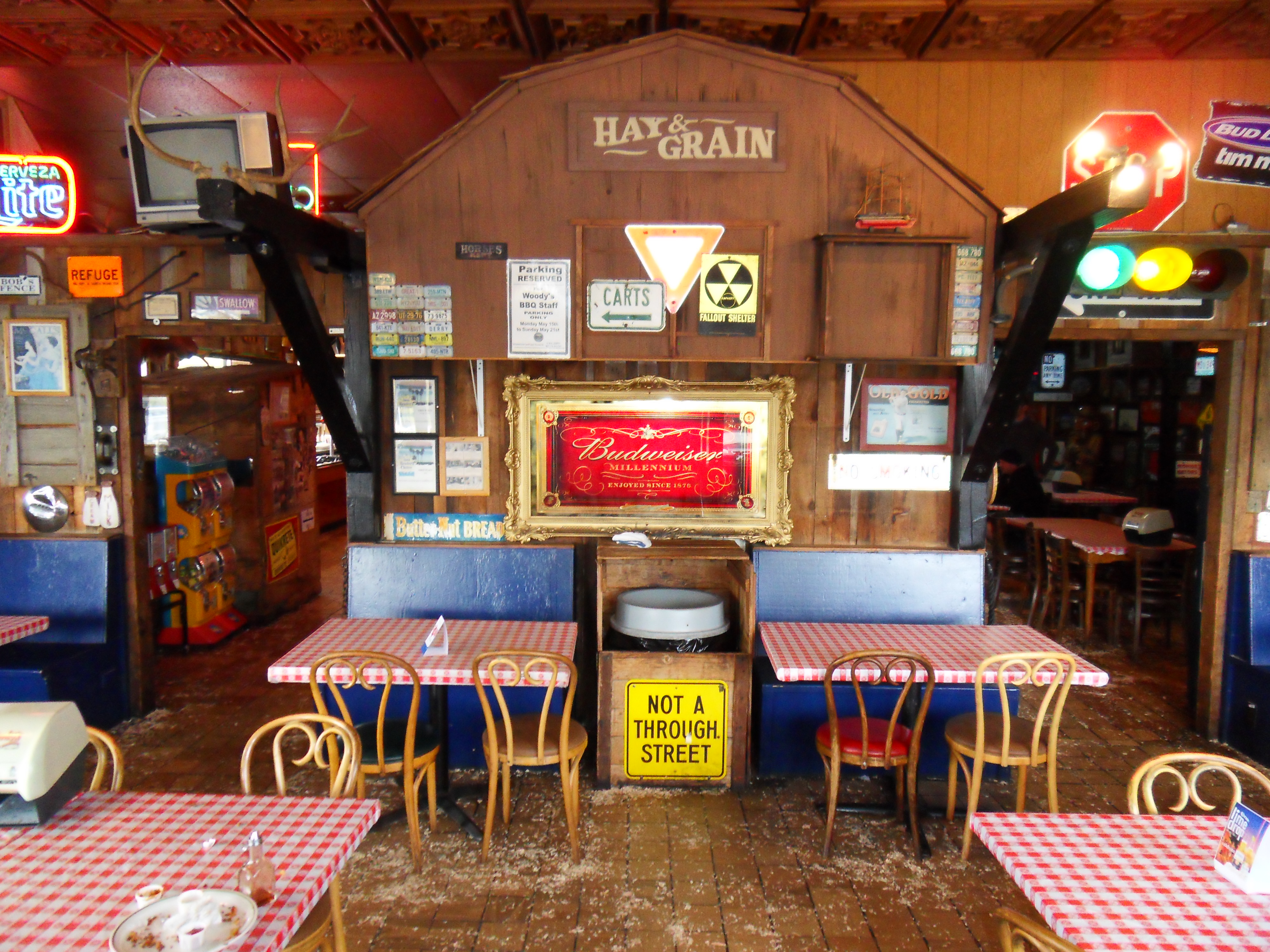 You know after you've had something so good you get tired of all the imitators, you shut them down without even trying it? That's what I've come to do since I've eaten the best tri-tip sandwiches, covered in the most irresistible bbq sauces known to man. (In case you haven't noticed yet, I'm very passionate about tri-tip.)
I went along for the ride to Santa Barbara to try this "oh so amazing sandwich" that Evan couldn't stop talking about. He loved it so much this was his second sandwich in less than 24 hours. (The first one was paid by his volleyball coach. Don't worry we didn't break our New Years Resolution.*)
The place is great! Definitely got the theme of "BBQ" with saw dust on the floors and knick knacks all over the walls. They had a giant bucket and ladle for pouring on the bbq sauce (SCORE!) and tons of it to choose from. I got the Bullwhacker and Evan got the Fat Boy. Both tri-tip sandwiches, but the bullwhacker is by far the better sandwich and I'm sure the best sandwich there.
First of all, I'm not a bacon lover. I'm sorry, but it just does nothing for me. The bacon on the sandwich I had, OH. MY. GOODNESS. Thick strips of seasoned bacon almost the same thickness as the tri-tip, now that's what I'm talking about! The sandwich was just a piece of art the way it was layered with the tri-tip resting at the bottom, followed by the thick bacon, then comes the big pile of un-onion rings (as they call them) and then topped off with tomato and lettuce in between two thick slices of bread. It became complete by pouring on the bbq sauce.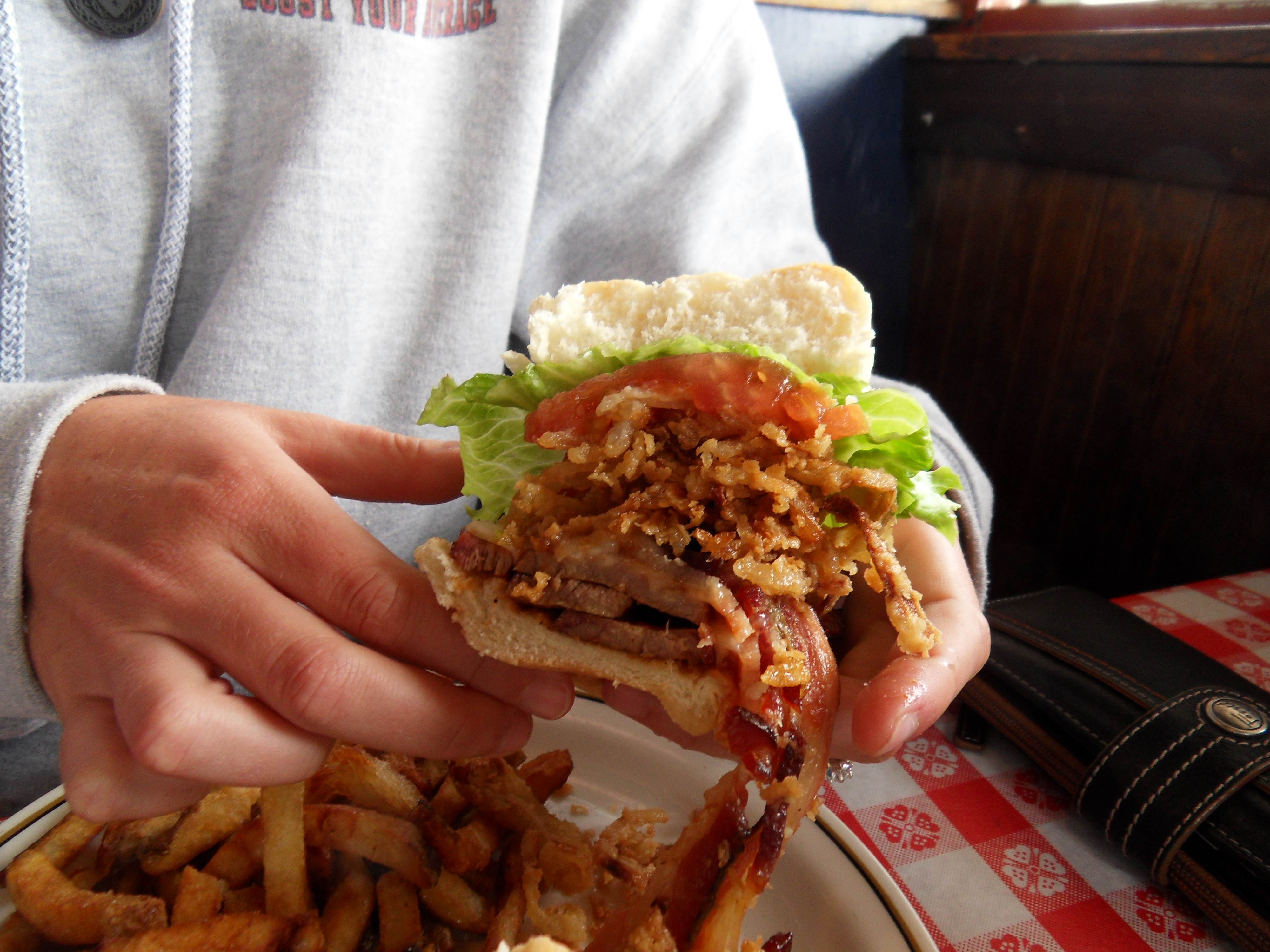 Evan's fat boy sandwich was good, but we both agreed that the bullwhacker took the cake. It's combo of meats and those un-onion rings were just unbeatable. Thanks to Woody's I have found not only another tri-tip sandwich, BUT bacon that I actually love!
* In case you don't know, mine and Evan's new year's resolution is that we can't eat at any place more than once for the entire year of 2011. I'm very happy to say we are still going strong!
Related Posts
Comments
No comments made yet. Be the first to submit a comment