3 minutes reading time
(694 words)
The Unknown Santa Barbara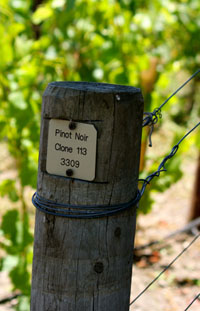 (Recently Re-Uploaded)
The movie "Sideways" seems to be a beaten dead horse amongst the wine industry, so much so, it could be called the "S-word." They say perception is reality and many people's knowledge base sometimes falls on a simple movie. As exasperated as the discussions might be, the impact has been a lasting one. A well known winemaker called it the "Sideways bump." The Santa Barbara region was heavily blessed with a lot of wine travelers seeking the much talked about Pinot Noir with cash in hand. While Santa Barbara county may produce some of the best Pinot Noir in the country, that I consume by the barrel, there is much more to the area than Pinot Noir.
Santa Barbara County is a vast expansive region that contains multiple micro-climates allowing for the growth of many great wine varietals. There are several AVA's (American Viticulture Areas) inside of Santa Barbara, including, Sta Rita Hills, Santa Ynez Valley, Happy Canyon, and Santa Maria Valley. Each of these regions has a unique weather and soil types that each produce a host of wines.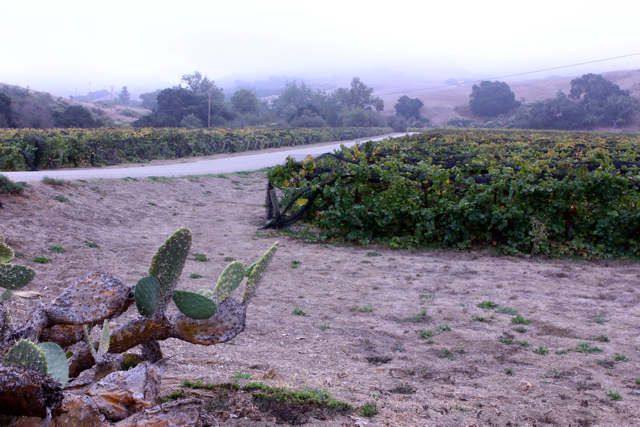 Sta Rita Hills mid morning fog.
While Pinot Noir may be best known in Santa Maria and the Sta Rita Hills, I've heard another well known winemaker state that he believes Chardonnay grows even better in Sta Rita Hills than Pinot Noir. Now that scene must have hit the cutting room floor because there was no mention of Chardonnay in the movie that I recall. Sta Rita Hills with it's unique transverse mountain range (east to west facing range) allows for the cool ocean breezes that are so ideal for burgundian varietals llike Chardonnay and Pinot Noir.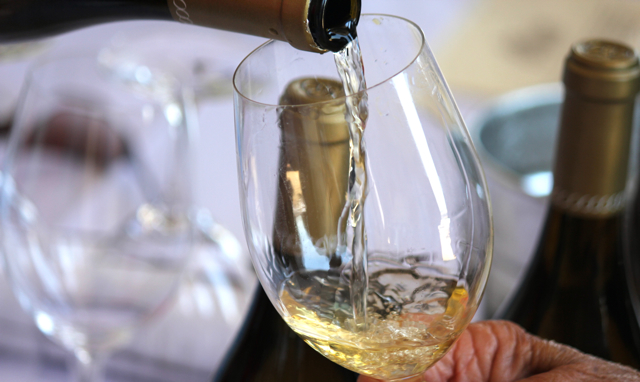 Santa Ynez Valley and more specificlly Ballard Canyon, is more centrally located off HWY 154, gets much warmer, and produces very high quality Syrah. One of the youngest is the Happy Canyon AVA. This is the most eastern portion of Santa Barbara County or north-west of downtown Santa Barbara. Happy Canyon recieves some of the hottest tempertures around, producing top notch Bordeaux varitals like Cabernet Sauvignon, Cabernet Franc, Sauvnon Blanc, Petit Verdot, and Merlot. That's right, Merlot. After the negative consumer shift in Merlot from the movie, most Merlot was torn out of the vineyards or graphed to something else. Funny enough, Merlot prices are amongst the highest in Santa Barbara because there is so little of it available. Merlot has begun its comeback.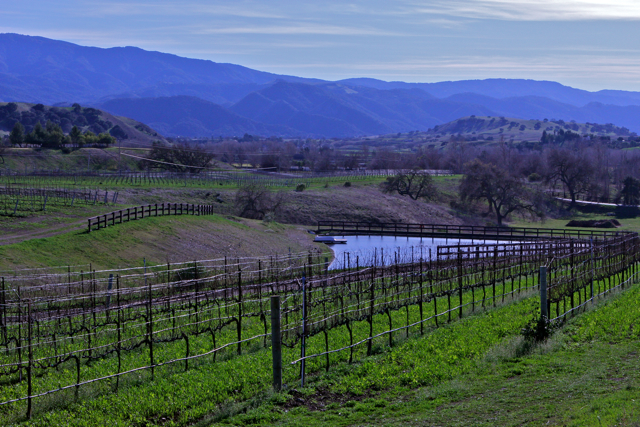 Three Creek Vineyards in Happy Canyon
One of the oldest AVA's in the country is Santa Maria Valley. They are home to some of the best vineyards in the country. The famed Bien Nacido vineyards and Solomon Hills grow primarly Pinot Noir and Chardonnay, however, there are traces of some other amazing fruit which does not get the same notority.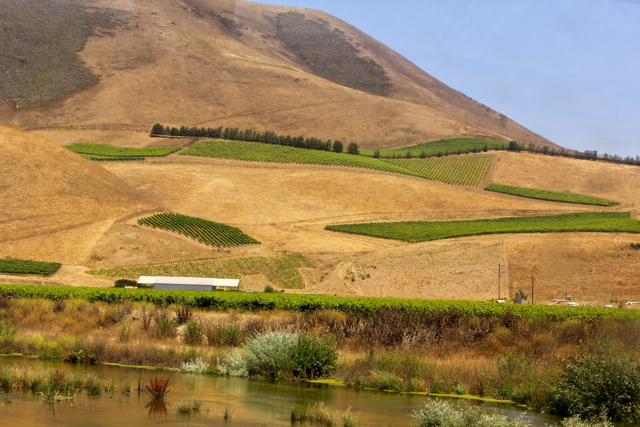 Santa Maria Valley mid day
Not only is each region differentiate in wine production, the tasting rooms also have a large range of styles. While downtown Santa Barbara wine trail is not an AVA, it is a fun and very differnent wine experience than the others. The area is affectionatly called the "Funk Zone." It's two blocks from the beach and near State Street where a traveler can get the urban feel of Santa Barbara.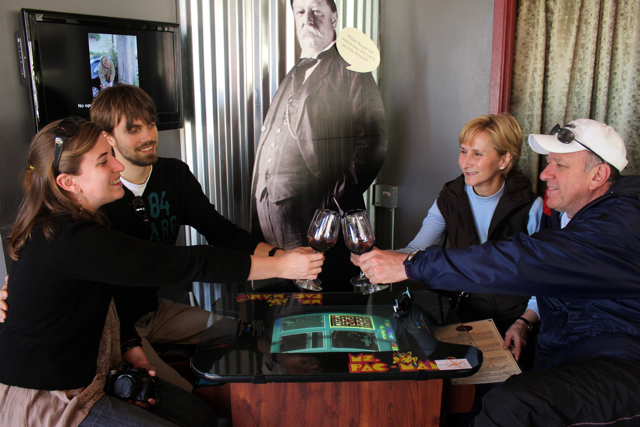 Oreana WInery, Below - Carr Winery both located in downtown Santa Barbara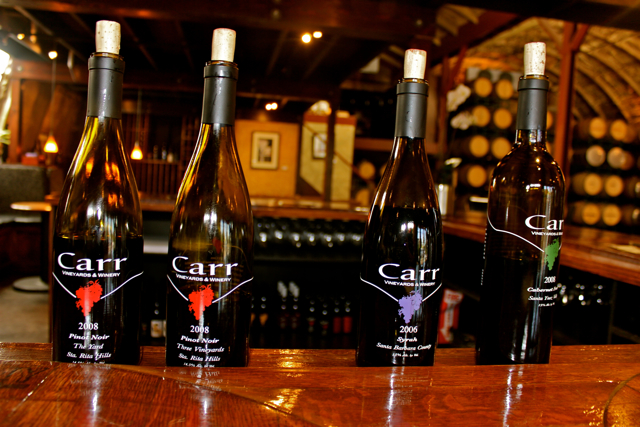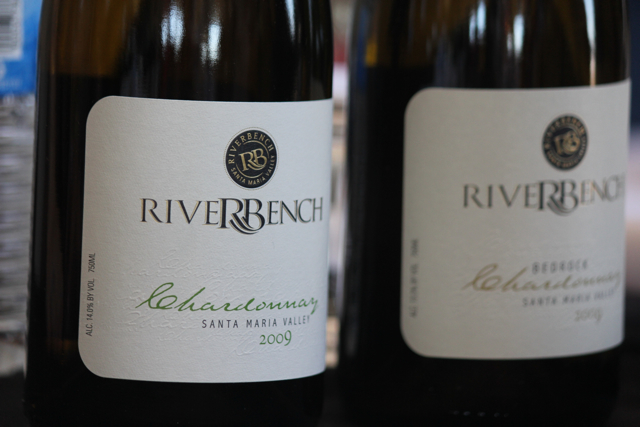 Many shortchange and limit the treasure of Santa Barbara wines by simply only considering Pinot Noir. It would be much like visiting the Louvre museum in Paris. Seeing the Mona Lisa, and then leaving. The magic of the unique regions topography allowing both cool and hot cllimates that are able to produce a vast array of varietals from regions such as the European regions of the Rhone Valley, Burgundy, and Bordeaux. Next time you have an opportunity, look into the Cimarone Winery Cabernet blends, Vogelzang Sauvignon Blanc, Saarloos and Sons Syrah from Santa Ynez (Ballard Canyon), Chardonnay from Brewer Clifton in the Sta Rita Hills or a Chardonnay from Riverbench inside the Santa Maria Valley. The only way to get the full Santa Barbara is to tour the full Santa Barbara of each AVA and appreciate the uniquiness of each.
Related Posts
Comments
No comments made yet. Be the first to submit a comment